Kids Party Ideas for
Elementary Age Kids
This post may contain affiliate links. Read our full disclosure policy. 
What are the sure thing kids party ideas for elementary or grade school age kids?
I have been fortunate to be involved in LOTS of parties for this age group, and I wanted to share some of the "sure thing" party ideas and games - those that always are a hit!

Here are some of their favorite games that you can adapt for any kids party.
Chances are you'll find some version of each of these games at a lot of parties.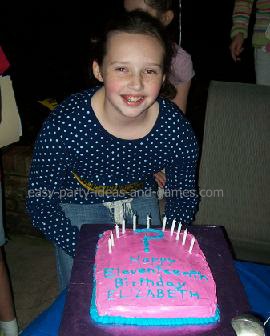 Favorite Games for Kids Party Ideas
These games are always popular:

Charades - this one never gets old! You can make it simpler for younger kids, by playing a game of Fast Charades
Obstacle Course - make it really challenging for older kids, a little easier for younger kids. With the younger ones, getting some of the shy kids to participate will be an obstacle in itself. Don't make it too overwhelming for them. But as I said, the older kids...the more challenging the better! Ditto for Relays.
Tag Games - Tag, you are it! Kids love to run around, don't they?
Treasure Hunts - The act of searching for something as part of a treasure hunt or scavenger hunt is always a hit.
Monster Monster are you Hungry? - This game is a hit with the K and 1st grade kids! Find it on the Tag Games page.

Another fun kids game where everyone can be sitting down is Hangman.

You'll find all of these games and more on our Kids Party Games page. Select a category and then pick a game that sounds fun to you!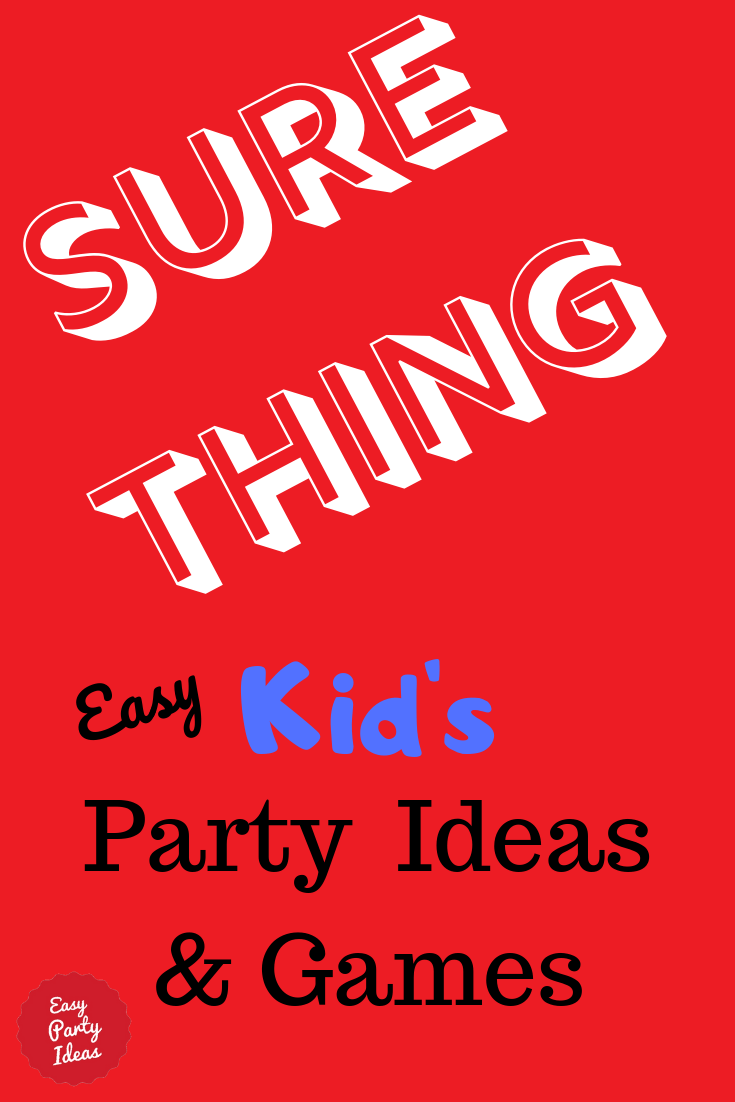 Where to find great Kids Party Ideas Themes

If you want to center your theme around one activity, sports parties are popular, such as going to a skating rink, park or soccer field.
And for older elementary kids who can draw upon their powers of reasoning...a mystery party can be just the ticket.
Chances are that your kid will be interested and have a good idea already of fun things to do. Ask them if they have any ideas, and if so, try to incorporate them and make it happen! 
These are some of the most popular kid party theme ideas:
Arts and Crafts Party

Barbie Party

Circus Party

Cowboy Party (or Cowgirl!)

Dinosaur Party

Fairy Party

Fashion Party

Hawaiian Luau Party

Jungle Safari (Zoo Animal) Party

Mystery Party

Pirate Party

Princess Party

Rock Star Party

Scavenger Hunt Party

Slumber Party

Superhero Party
This site is a participant in the Amazon Services LLC Associates Program, an affiliate advertising program designed to provide a means for sites to earn advertising fees by advertising and linking to amazon.com.

Kid Party Ideas
Do you have a great kid party idea or game?

Share your ideas and photos here, and they will be added to this site to help other moms & dads everywhere!

You can leave comments and questions here too!
Let's

Connect

!

Where Next?
Look over our list of Kids Party Ideas for some inspiration.
It is possible to plan Cheap Kids Birthday Parties!