Circus Party Ideas
This post may contain affiliate links. Read our full disclosure policy. 
I threw a circus party for one of my children and it was such a big hit! She was turning four years old, and we had the party at home. She loved going to the circus, so this party them was a natural fit!

Everyone loves the circus. Clowns, acrobats, animals, along with bright colors and fun music.
So step right up folks…
...this is how we did it!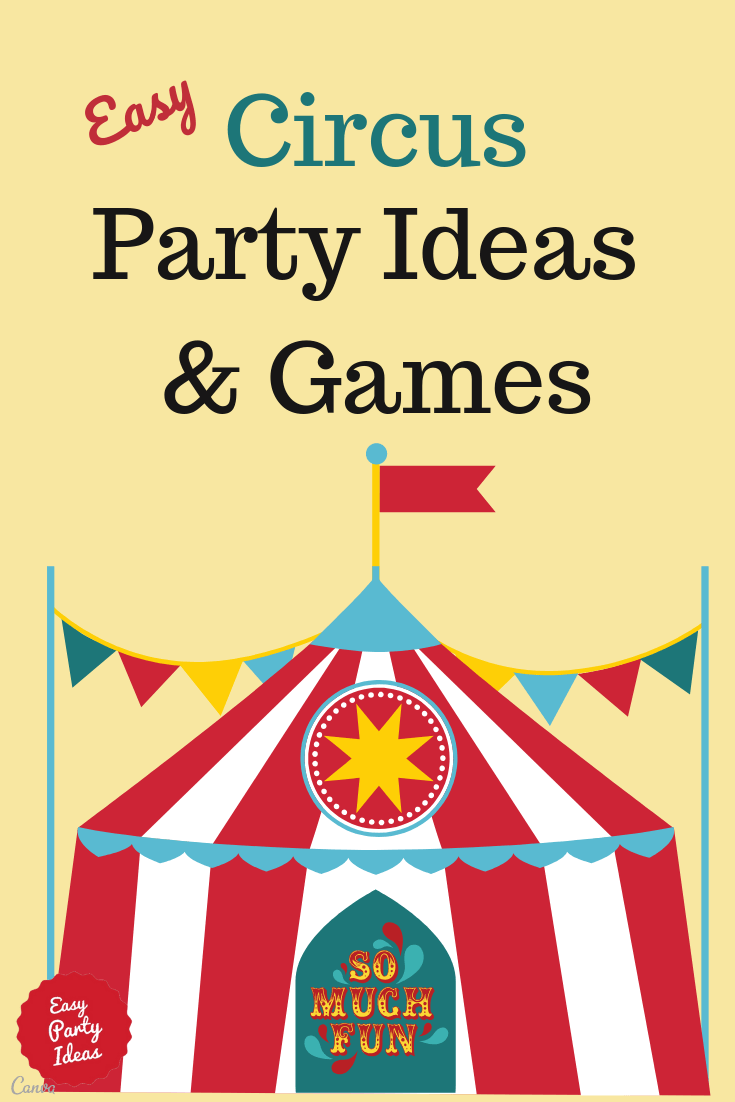 Our Circus Party
Invitations:
Make a "circus ticket" with party details listed on the ticket.


Decorations:
Red, blue and yellow balloons
Red, blue and yellow streamers going from the corners of the room or yard to the center to create a "big top" effect
Clown posters
Circus posters (Ringling Bros., etc.)
Download or make a CD of Circus Music (John Philip Sousa, etc.) to play during the party

This picture is actually from an adult party with a circus theme, but I am sharing it because it is a beautiful example of how you can create an atmosphere of  the Big Top with streamers or strips of fabric!

Circus Games and Party Activities

Arrival Activities: (Play these while you are waiting on guests to arrive)
Face Paint each child to look like a clown
Pin the Nose on the Clown
Feed the Tiger (bean bag toss into a tiger's mouth drawn on a poster)
Circus coloring sheets
Decorate hand puppets or anything having to do with zoo animals


Games:
Acrobat Tightrope Walk - place a strip of masking tape on the floor and do follow the leader across it


Elephant Peanut Hunt – Hide orange candy circus peanuts around your party area. Have each player find three and bring them to you (don't hide them until you are ready to play the game…and always hide a few extra in case some can't be found, or in case someone finds more than their share! This way you'll for sure have plenty for everyone.


Seal trick – Hold up a hula hoop and have the players jump through


Cranium's Hullabaloo - Not really circus themed, but the kids love to play it! Sort of fits in with the fun too...


Make a circus band! Bring out your musical instruments – drums, tambourines, etc., and march for your own circus parade!


Pinata!
A clown pinata would be fun, but anything in bright circus colors would work!
Need more games? Search our kids party game ideas.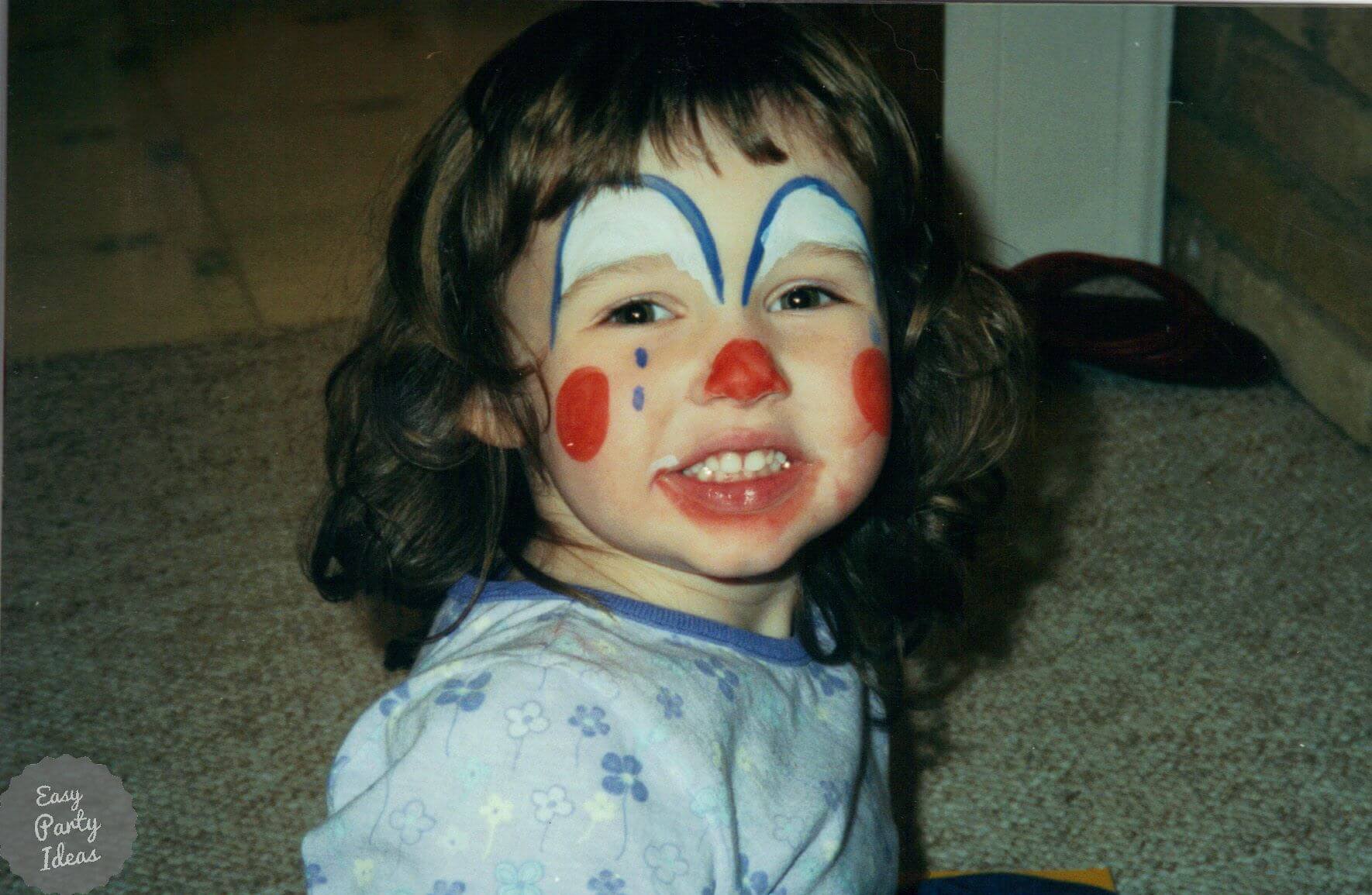 Circus Cakes

This adorable Circus Cake includes clowns, animals, and a top tier that was reserved just for the birthday girl!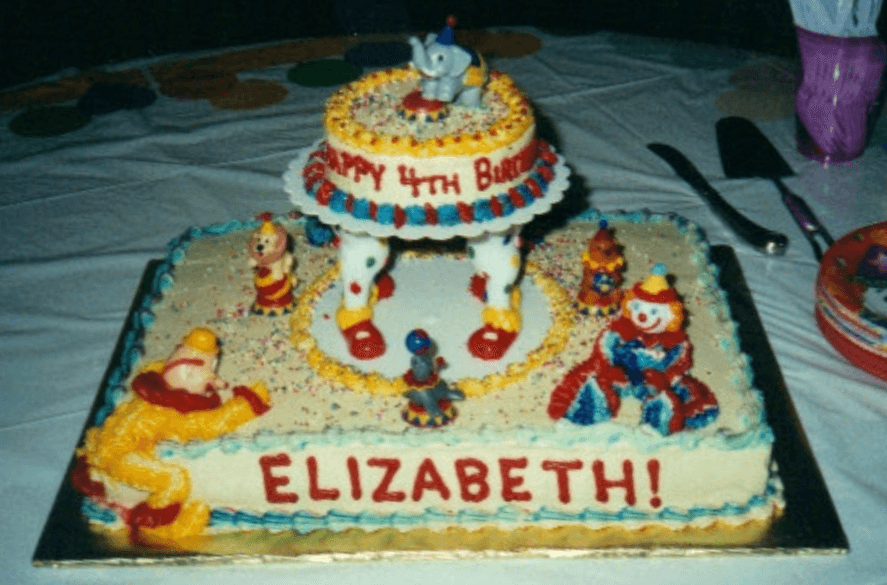 The adult circus party I attended had the most beautiful cake - it was huge too (see it below!) It provides some great inspiration for any circus party though...
Note the circus train on the bottom...you could create a train cake and add circus animals to it.
You could also adapt any animal cake to your theme, since the circus often has animals included.
A cake covered in festive colorful dots or a clown cake would also be a perfect cake for a circus party!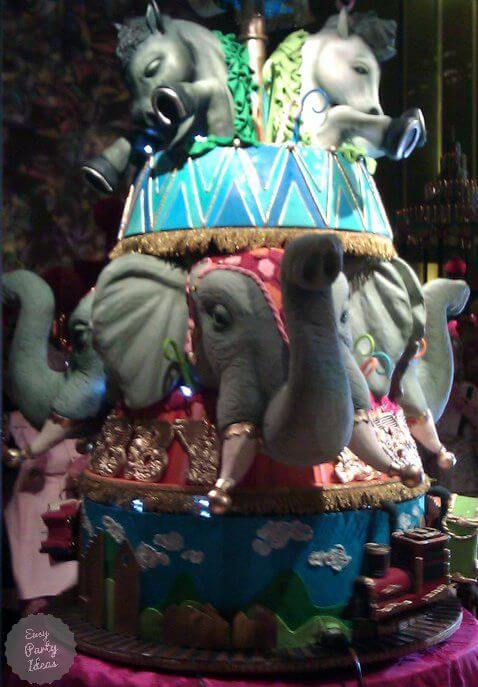 Circus Party Favors
clown nose
giant clown sunglasses
Clown hats or ringmaster hats
anything having to do with zoo animals
A great container for favors or pinata loot is a red and white popcorn bag!
This site is a participant in the Amazon Services LLC Associates Program, an affiliate advertising program designed to provide a means for sites to earn advertising fees by advertising and linking to amazon.com.

Let's

Connect

!

More Three Ring Excitement!
Make your own Circus Party Pinata