Dramatic Fanatic
Mystery Party Ideas Game
This post may contain affiliate links. Read our full disclosure policy.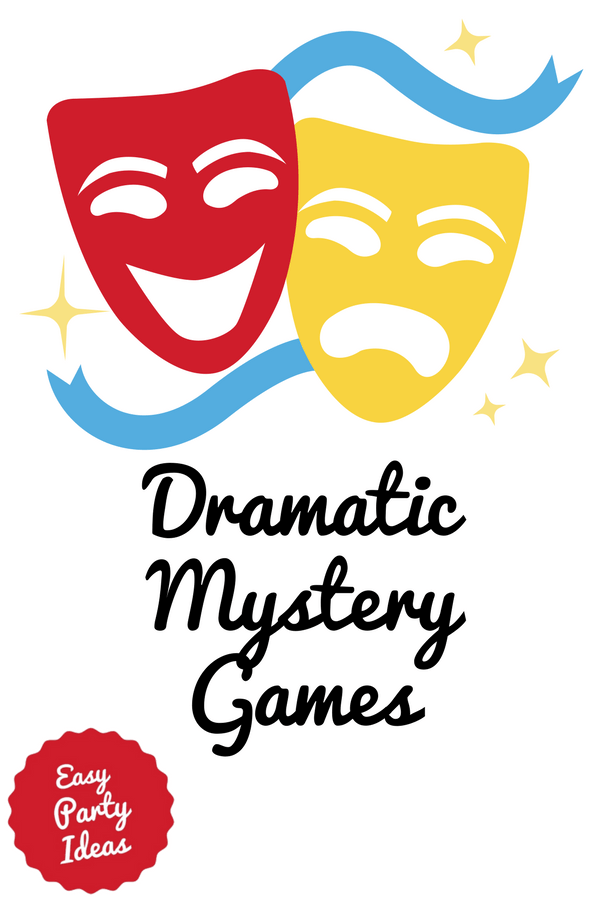 Have you heard of Dramatic Fanatic? If you are looking for a fun party that everyone will remember, you'll want to check it out!
I am a huge fan of mysteries. Nancy Drew to Agatha Christie, and all points in between.
And a kid mystery party is great at bringing everyone in on the action, carrying out a theme, and just all around being a fun and unique party. I've found that good mystery parties are a big favorite with kids, and I'll also tell you that really good ones can be hard to find!
So, I was anxious to check out the Dramatic Fanatic products, which are geared to kids ages 8 - 13.

I first looked at "A Mansion Mystery" which was sent to me for review. As I was reading thru it, I chuckled to myself - and knew right away that kids would love it. It reminded me of a kid's comedy tv show. The products are actually created by an Emmy award winning children's TV writer, and it is evident by the creativity and attention to details.
The comedy in the mystery is great and makes this product stand out among others. Kids will be able to do a lot with their roles. They can dress up, play a character, solve a mystery and have lots of fun doing it!
The game needs an adult (or older teen) host, along with 8 to 16 players. Everyone has a part to play. As the mystery unfolds, they'll each be able to try their hand at figuring out who "did it".
The different kits come in a variety of themes that are popular with kids, such as Pop Star, Slumber Party, etc. and more importantly, these mysteries are age appropriate. I also checked out the "A Movie Star Mystery" and found it equally entertaining.
There are even Halloween mystery party kit themes (A Ghostly Mystery and a Witchy Mystery) as well as kits that are developed for classroom use.
Another plus - the kits are downloadable on your computer, so you can get to work on finalizing your party instantly. While online you can view suggested ages for each mystery (as well as if recommended for boys, girls, or mixed), a list of characters, as well as sample pages. Each kit includes instructions, a host and character cards, opening speeches and mini-scripts, crime reports, evidence pages and a confession card.
Where to Find Dramatic Fanatic
Visit the
Dramatic Fanatic
website to check out what they have to offer.
This site is a participant in the Amazon Services LLC Associates Program, an affiliate advertising program designed to provide a means for sites to earn advertising fees by advertising and linking to amazon.com.

Let's

Connect

!

More Mystery Party Ideas
Murder Mystery Games for Adults