How to Plan
Cheap Kids Birthday Parties
This post may contain affiliate links. Read our full disclosure policy. 
Looking for a way to throw cheap kids birthday parties?
I know I always am!
But I find that in today's world, it sometimes seems that parents are trying to outdo each other.
I've found in my own experience that sometimes the least expensive parties are the best.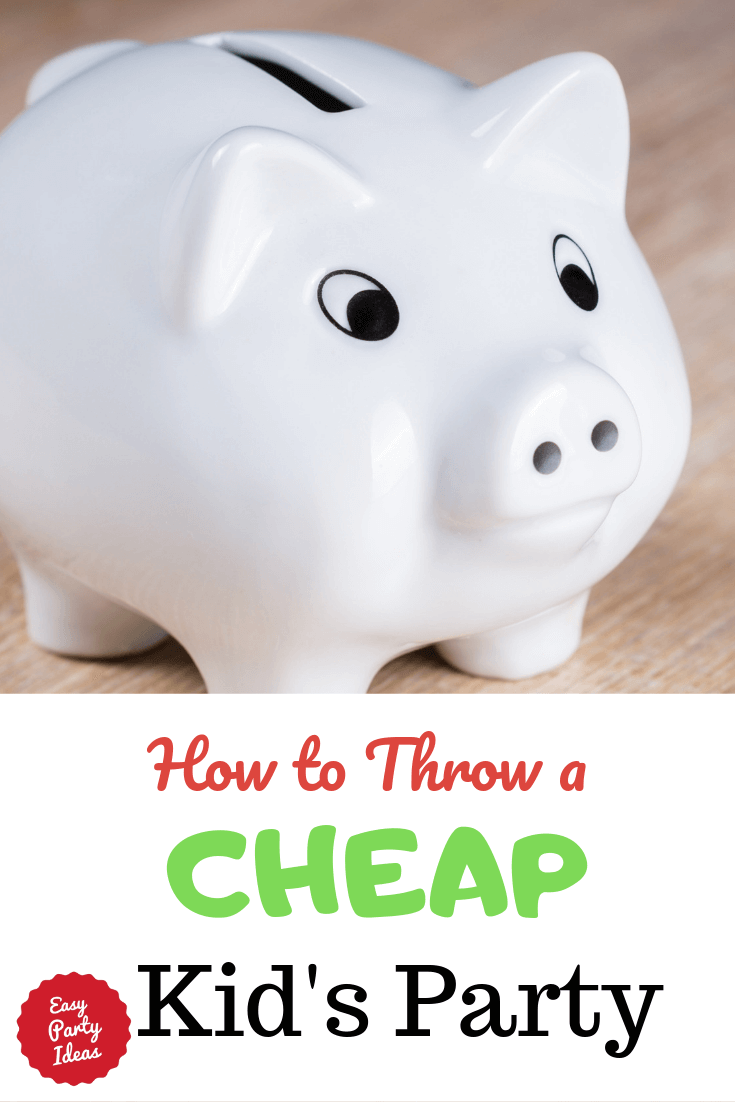 Cheap Kids Birthday Parties
Here are some tips to help you plan a birthday party and keep the costs under control...
What type of party does the child want? Talk to them – they may want something simple. If they want something over the top, think about ways to do something similar, that may be cheaper (and unique!).
Don't invite the world! The more is not always the merrier. Know that often party supplies come in groups of 8 or 12. Plan around that number so you don't have to buy extra packages just to get one or two more invitations, party favors, etc.
Prepare a budget and stick to it. You'll need money for invitations (and thank you notes), decorations, cake and ice cream, any party game supplies and party favors. You can also do online invitations or send an email with your party details too.

Plan your party time wisely. Having it in the mid-afternoon means you don't have to serve a meal!
Cheap Decorations…have your child make some the decorations during family craft time around the kitchen table. Make use of crepe paper and balloons. Very cheap, and a lot of wow factor for the money. More ideas for homemade party decorations.
Make your own cake, cupcake or cookies.
Instead of drinks and ice cream, serve an ice cream punch. It doubles for both cake and ice cream!
Make your own piñata if you plan to use one. It is easy to do, and another fun activity for your own kids to participate in leading up to the party.
Get creative with party favors for children's parties. How about doing a craft and letting it be the party favor? We did this at a "hillbilly party". The kids made cornhusk dolls. That was their party favor (plus the candy they got from the piñata) and they loved it.
---
Your ideas
Do you have any great ideas for saving money? Please share with other visitors!

Kid Party Ideas
Do you have a great kid party idea or game?

Share your ideas and photos here, and they will be added to this site to help other moms & dads everywhere!

You can leave comments and questions here too!
This site is a participant in the Amazon Services LLC Associates Program, an affiliate advertising program designed to provide a means for sites to earn advertising fees by advertising and linking to amazon.com.

Let's

Connect

!

More Kids Party Planning 
Giant List of Kids Party Themes
Fun and easy Kids Party Games