Best Shower Ideas
This post may contain affiliate links. Read our full disclosure policy.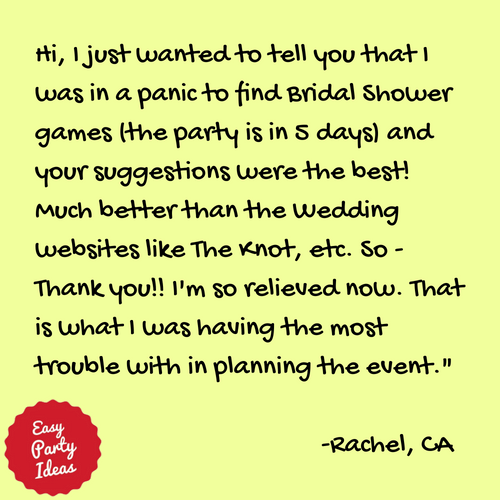 If you are planning a shower, you've come to the right place!

Lots of shower ideas for your bridal shower and baby shower...especially games!

Whether an intimate gathering or something on a larger scale, these parties are always a cause for celebration! Make it memorable, easy and fun!
Often at a party of this nature you'll have several guests who don't know each other.
Playing simple games is one of the best ways to encourage conversation and give people something to talk about it. Having an activity puts people at ease, and will set this event apart from all the others!


---
Wedding Showers
There are many traditional game and themes for wedding showers, but I think it is always good to look at a complete list of options so you can pick exactly what the Bride and her guests will enjoy most! Links below will take you to pages that include lots of choices for you when planning the perfect shower for the Bride-to-be!

Wedding Shower Games

Our page of Wedding Shower Games includes:
Spice game
Bride Bingo
How well do you know the bride?
The Price is Right
Funny Answers
Bridal Gown Game
Wedding Veil Game
Guessing Game
Match Game
Off-Limits Game
Printable Games
---
Wedding Shower Themes
Our page of Wedding Shower Ideas for Themes includes:
Around the Clock Showers
Classic "Traditional" Showers
Couples Showers
Crate and Barrel Showers
Holiday Showers
Kitchen Showers
Lingerie Showers
Pampered Chef Showers
Tupperware Showers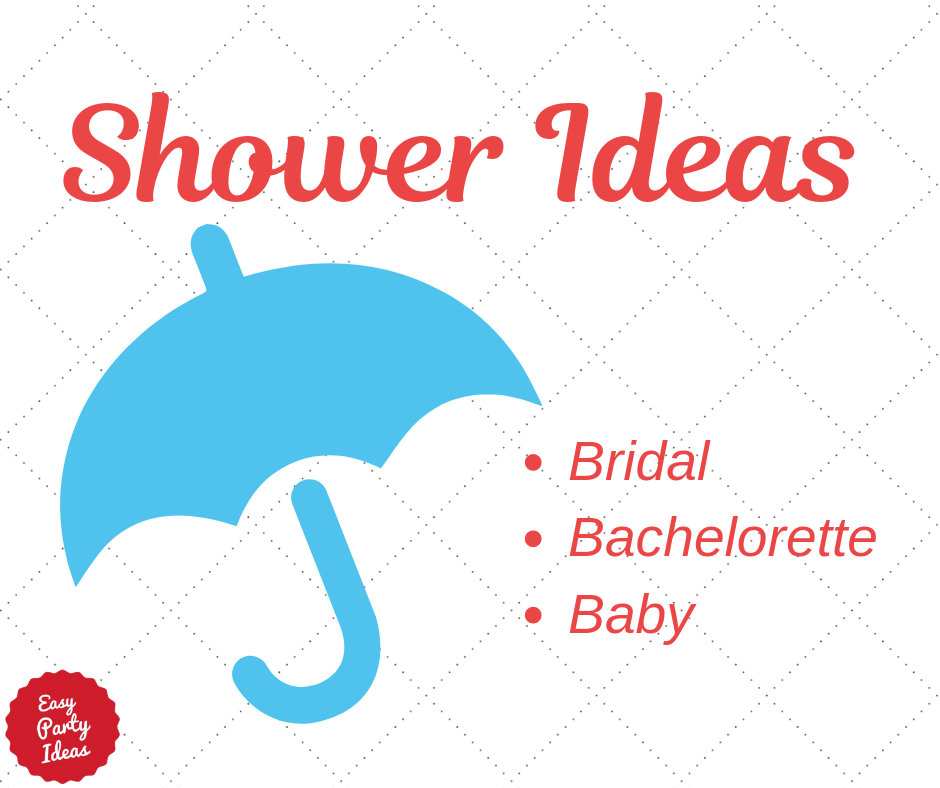 ---
Baby Showers
Baby showers are so much fun! Getting to see all the cute little clothes and toys, and celebrating a new life is always a cause of celebration. You'll want to check out these great resources!

Fun Baby Shower Game Ideas Add some spark to your baby shower with these game ideas including ice breakers, themed games, shower activities, game supplies and more! This link takes you to a great site full of lots of great baby shower ideas.

Baby Shower Cake Designs Check out our baby shower cake designs gallery

Baby Shower Games
available from PrintGamesNow are so easy! Just purchase, print as many as you need, and they are
very inexpensive!
Bunco Baby Shower - Looking for a way to do something different? Playing bunco is a great idea!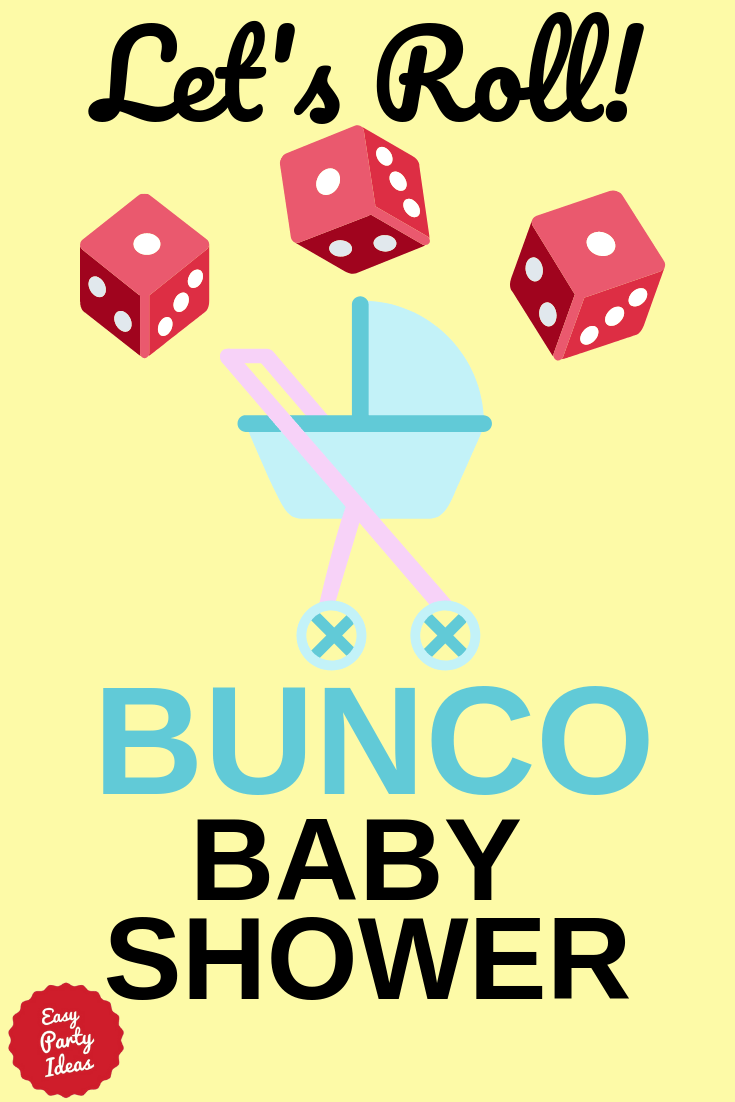 ---
Bachelorette Party
Bachelorette Party Games - These free and easy games for a bachelorette party will create lots of fun memories with lots of laughter!
This site is a participant in the Amazon Services LLC Associates Program, an affiliate advertising program designed to provide a means for sites to earn advertising fees by advertising and linking to amazon.com.

Let's

Connect

!

Top Pages for YOU
Giving a gift basket? Make it look great!!
Easy and Inexpensive Printable Party Games