Easter Party Games

This post may contain affiliate links. Read our full disclosure policy. 
We often think of planning an Easter party for the children, but spring time is a great time for getting together as adults too and enjoying God's beautiful creation!

Some fun ideas for kids at Easter...
Make rabbit ears
Have an Easter Egg Hunt
Plant flowers
Decorate Easter eggs
Play some fun outdoor games, like Croquet


Taking Easter Games to the next level...
Let's go beyond the usual Easter party activities listed above. Add some twists to your Easter celebration with these other fun games!
Always a great option, especially for games indoors, is to play
Printable Easter Games.
I love to have these available whenever the family gathers! If you are planning an Easter lunch or dinner, have these available for all ages to play. Inexpensive and easy!
---
Easter Egg Relay Race

To play this game you'll need several wooden spoons and plastic Easter eggs, one set for each team. These are available in fun colors:

For this Easter game, divide the players into teams and have each team form a line. Have a member of each team race to a certain point, holding the egg in the spoon, and then return so that the next team member has a turn.
Variation: Give each player a spoon and egg and have a race.
More ideas for fun relays and race games

---
Sack Race
This isn't necessarily Easter related, but whenever you have a large group together it is always fun to have sack races. If you have a supply of generic sacks for jumping, you can use them for birthday parties, company picnics, patriotic holidays, as well as any event outdoors with all ages!
---
Egg Toss
Played in teams of two people, this game needs one each per team. They toss the egg back and forth, and if the egg does not break, they step apart and the toss is repeated. The last team left with an unbroken egg wins.

Pin the Tail on the Bunny

Easy to make your own, or purchase inexpensively. Perfect for a small group!

---
Guess the number

Another quiet game that everyone, young and old, can do!
Before the party fill a jar with jelly beans and let each person guess how many are inside. The person with the closet guess wins!

---
Easter Bunny Pinata
Pinatas are easy to make, and cost pennies to make (except for what you put inside!) Learn how to make a pinata here.

---
Easter Crafts
Use it as a fun crafting time with your friends. Children and adults can...
Decorate Eggs
Decorate baskets
Decorate hats
Do something for others - Create seasonal gift baskets
---
Fun Foods for your Easter Party
An Easter Bunny Cake is a must! See these examples...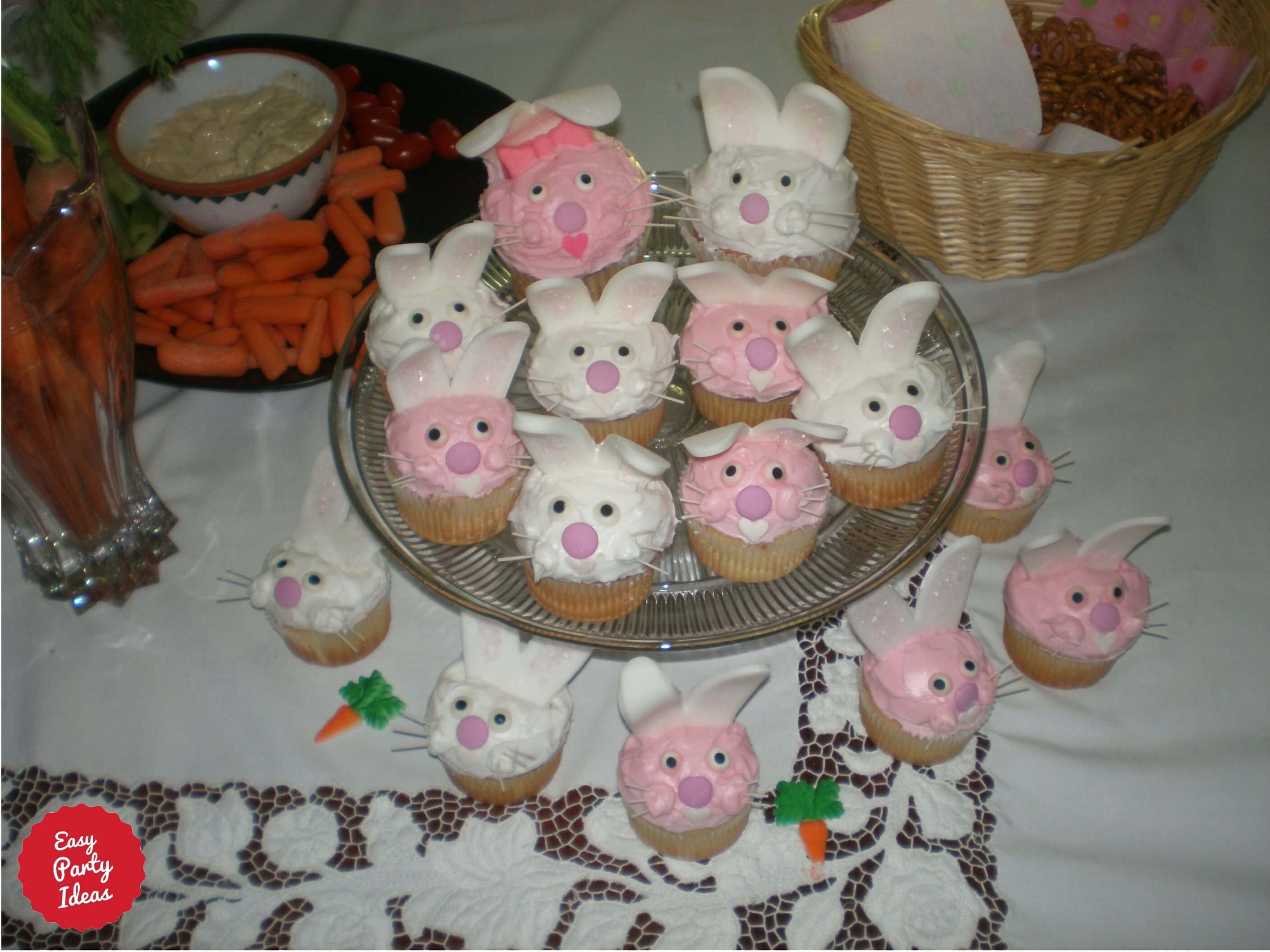 ---
This site is a participant in the Amazon Services LLC Associates Program, an affiliate advertising program designed to provide a means for sites to earn advertising fees by advertising and linking to amazon.com.

Do you have a great easy party idea or game?
Share your great ideas!
Ultimately, don't forget the reason for this wonderful holiday season! It is a celebration of spring and renewal! But it truly is a celebration of Jesus Christ!
Want to know more?
Let's

Connect

!

More Great Spring Time Party Ideas