Easter Bunny Cake Ideas
This post may contain affiliate links. Read our full disclosure policy. 
Here are some ideas for a Easter bunny cake that you cake serve at Easter or for any spring or Easter party. It would be a cute spring cake anytime.
And if you are looking for a rabbit cake for a party for someone who loves rabbits (or perhaps for a magic party cake! - the rabbit in the hat!) you could use these ideas too.
If you need a larger cake, try making a cake idea of two Easter bunnies (images shown on this page).
It is easy to see that you can cut a regular cake into a shape that will create a fun cake design, or there are also many bunny cake pans available.
Here is some inspiration for you...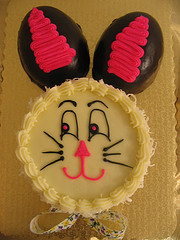 Photo by: http://www.flickr.com/photos/tracyhunter/ / CC BY 2.0

Photo by: http://www.flickr.com/photos/tinfoilraccoon/ / CC BY 2.0

This cake appears to be made out of 1/2 of a round cake, which has been laid on it's side.
Photo by: http://www.flickr.com/photos/uhlman/ / CC BY 2.0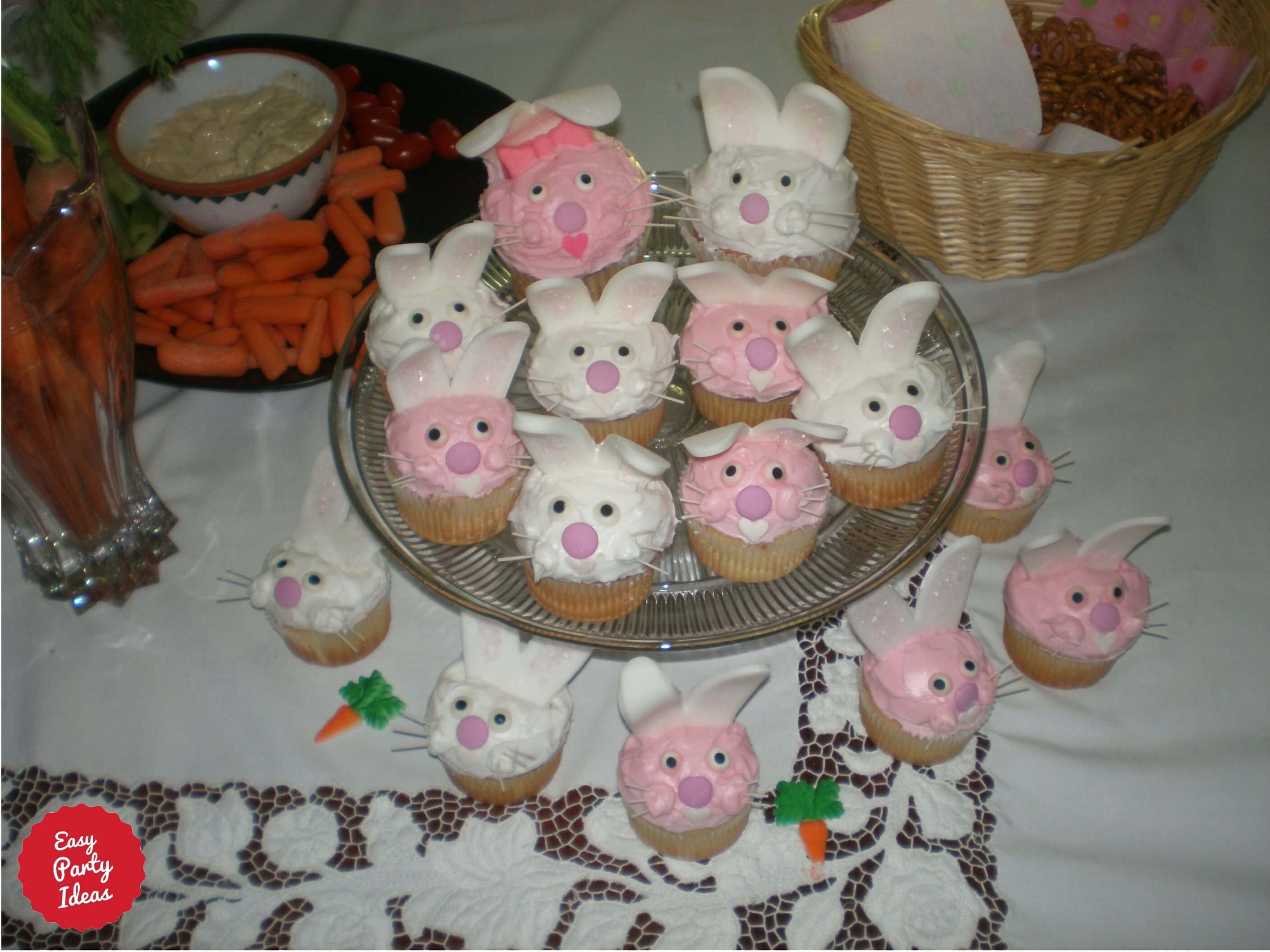 Don't want to forget bunny cupcakes! These cute cupcakes were used at a bunny party.

Your Fun Cake Designs and Easter Bunny Creations
Check out this cute cake submitted by one of our site visitors:
Amanda's Bunny Cake
Show Off Your Cake!
Show us your great cake and tell us how you did it!
Easter Bunny Cake Decorating Resources
There are lots of bunny cake products out there to help you decorate your cake or cupcakes, such as these items available thru Amazon affiliate links, shaped cake pans, picks, cake toppers and edible decorations. 
This site is a participant in the Amazon Services LLC Associates Program, an affiliate advertising program designed to provide a means for sites to earn advertising fees by advertising and linking to amazon.com.

Let's

Connect

!