Creating Great Gift Baskets
This post may contain affiliate links. Read our full disclosure policy. 
Putting together great gift baskets can be easy if you know how!
When you give a basket as a gift, you can purchase a collection of several small things and, when put together in an attractive basket you've created a really special present!
These can grow to really big proportions, making a really impressive presentation, particularly if you have several people contributing items to the basket.
Most of the baskets found on this page were created for a school raffle, put together by talented moms from donations supplied by their child's classmates. I know they will inspire you to create your own!


Gift Card Gift Baskets
This gift card basket was made for a family who had a little girl with a long stay in the hospital.

School friends who wanted to participate each contributed a gift card.

Gift cards were for restaurants, fast food, stores, and grocery stores. There were even manicure/pedicure gift cards for mom as well as a couple of bottles of wine! :-)

The photo above is of the completed gift basket full of gift cards!
This isn't a "basket" but still is a cute way to present several gift cards!

Game Night Gift Basket

One of the most popular gift basket ideas is for family game night. Here are some great examples!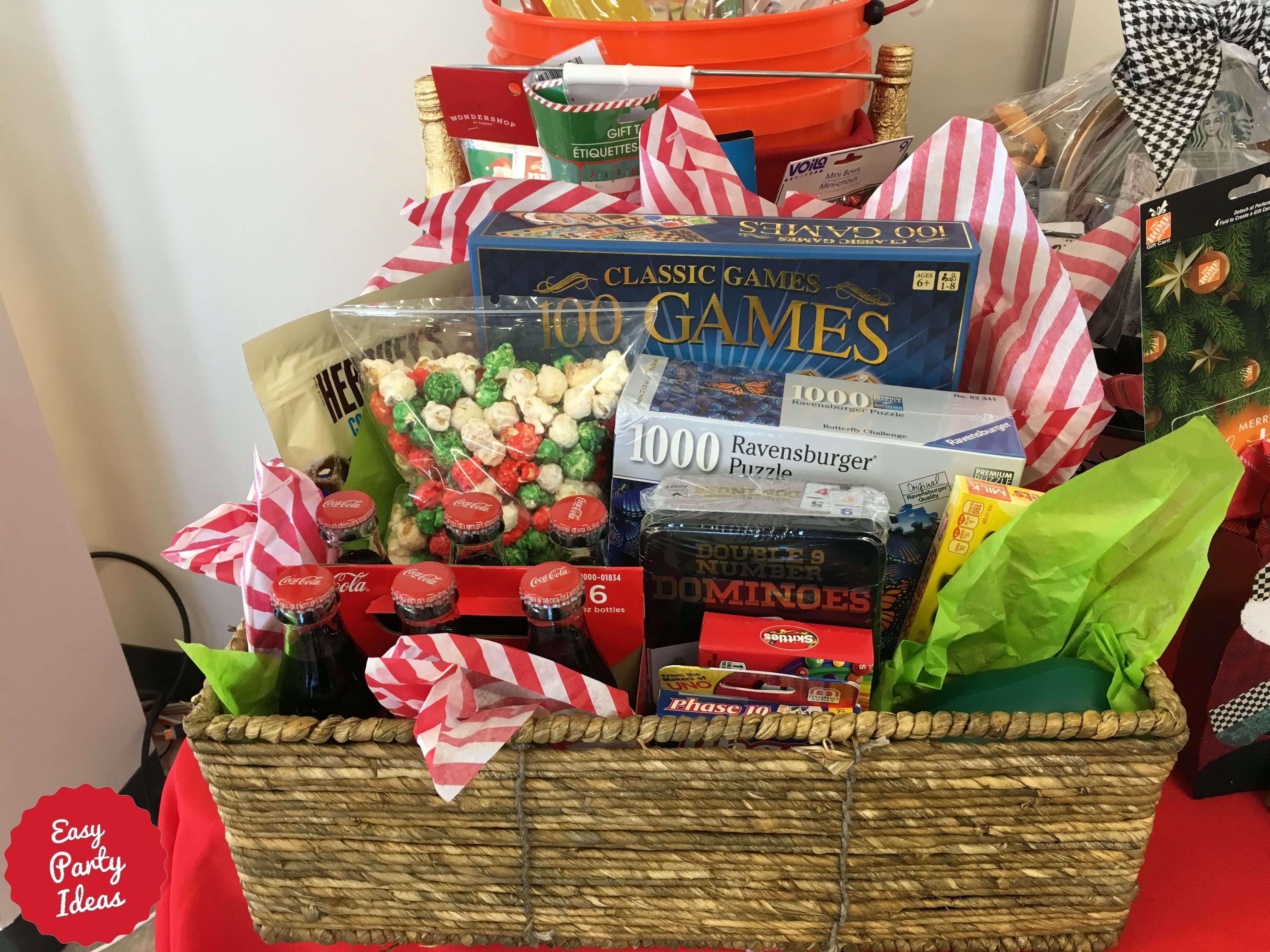 A game night basket can include any type of games, such as board games, card games, dominoes, dice, and puzzles.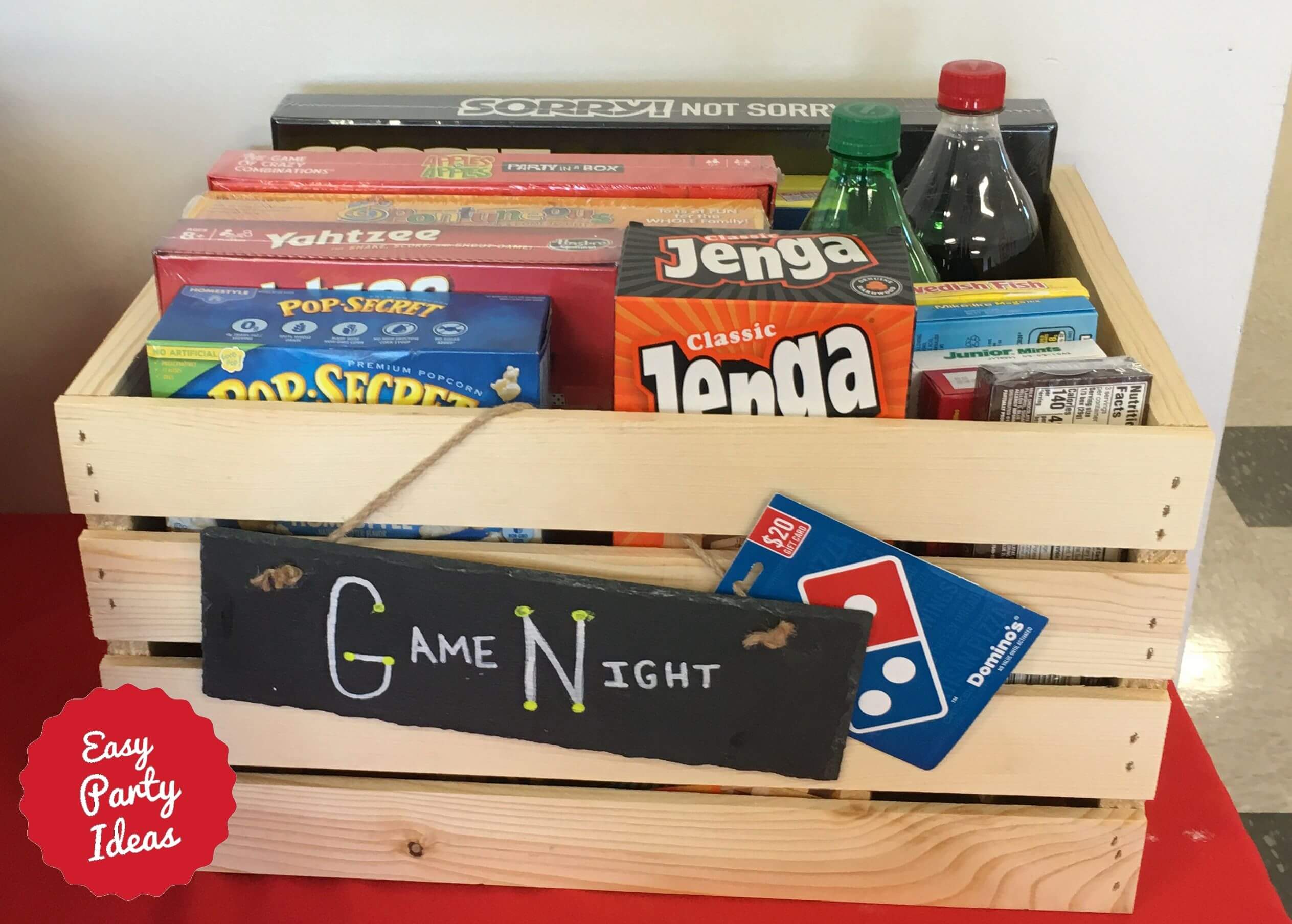 Using a box is a great way to combine games for your presentation, and also makes a handy way to store them long-term.

Round out your Game Night Gift Basket with lots of snacks!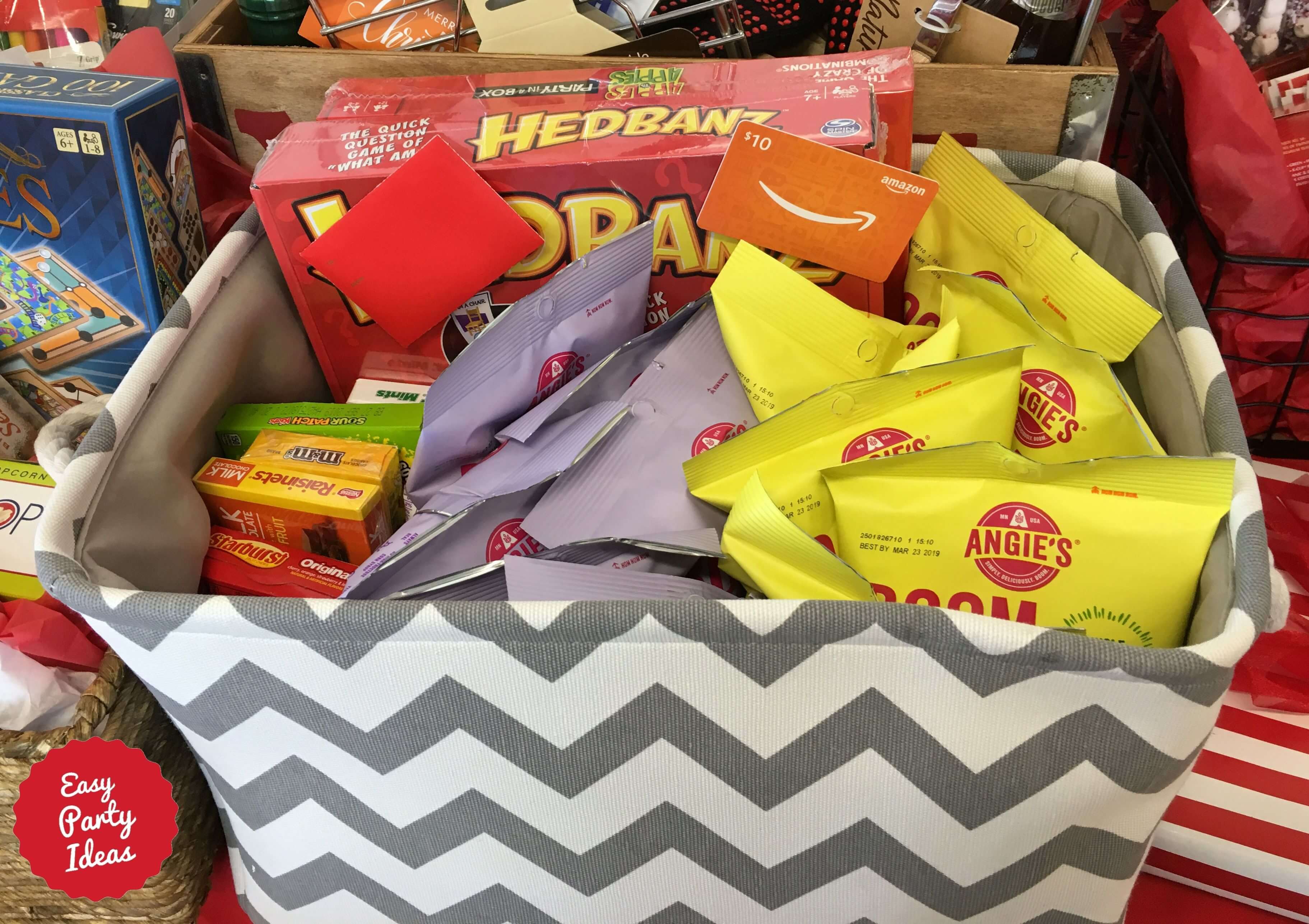 ---
Movie Night Gift Basket

Another popular idea for gift baskets is a Movie Night Gift Basket. Include some great movies, snacks, hot chocolate and a cozy blanket.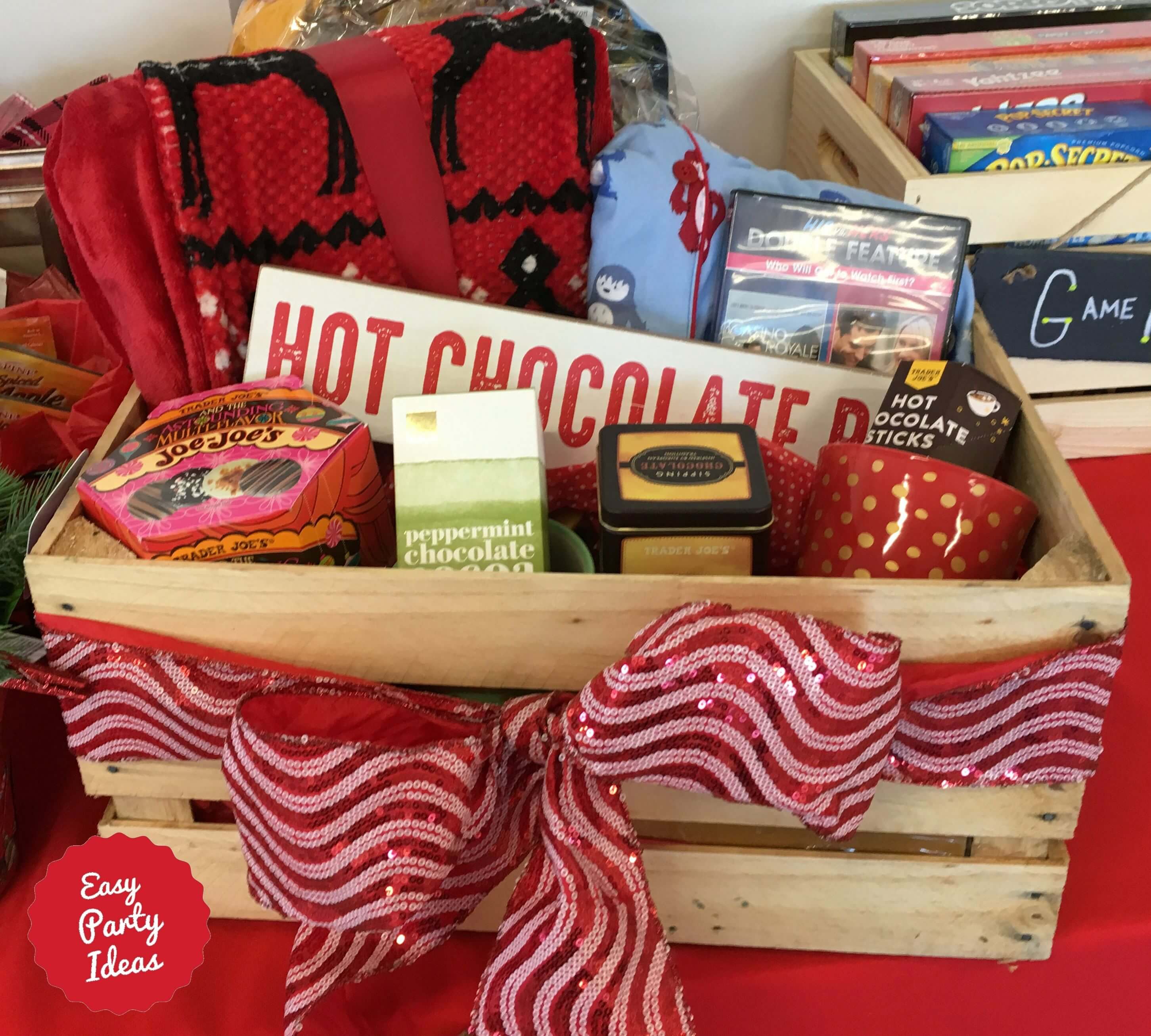 ---
Fun Extras for your Basket
In addition to the examples shown on this page for inspiration, I think that it would be fun to include some printable games in some of these theme baskets! They are very inexpensive and there are games available for just about every holiday and theme you can imagine. I know they will add a really fun touch! 

---
Cozy Comfort Basket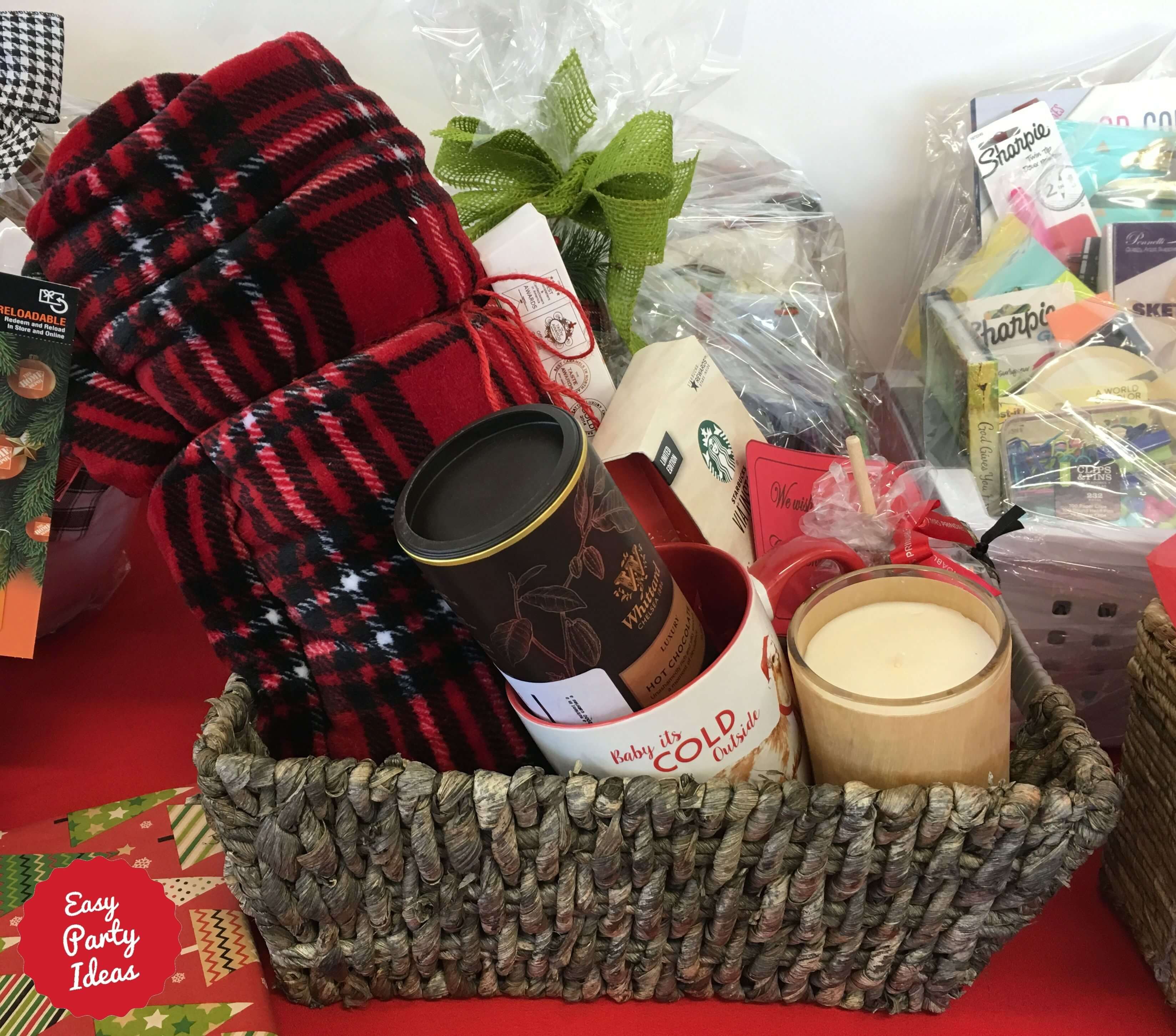 When it is cold outside, a basket including coffee, tea and hot cocoa will be welcome! You might even include a cozy blanket and candles to complete the theme.

---
Grilling Gift Basket
Grilling is a popular American pastime! Gift your favorite grill master with all the fresh tools they need! Be sure to include a variety of rubs, sauces, seasonings and spices.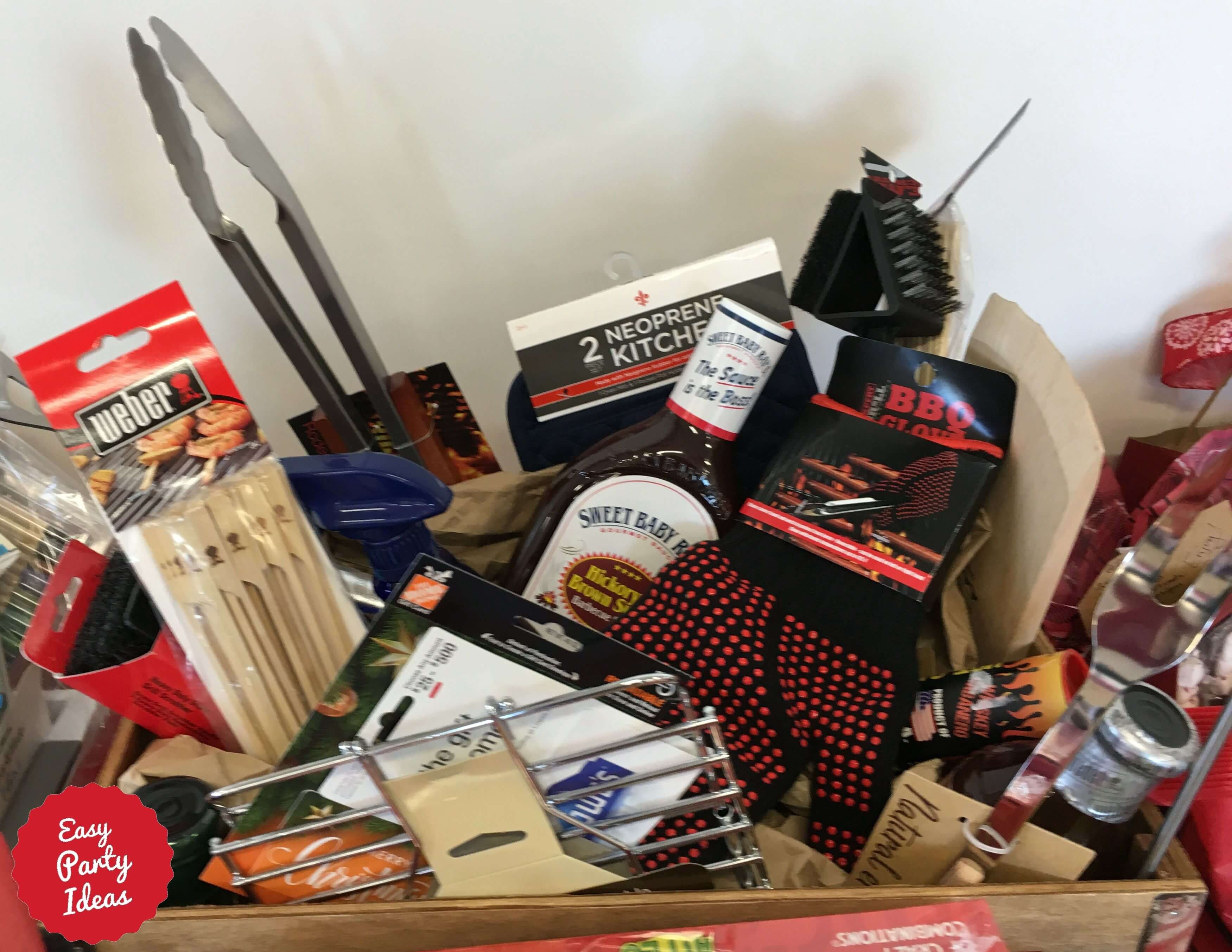 ---
Teacher Gift Basket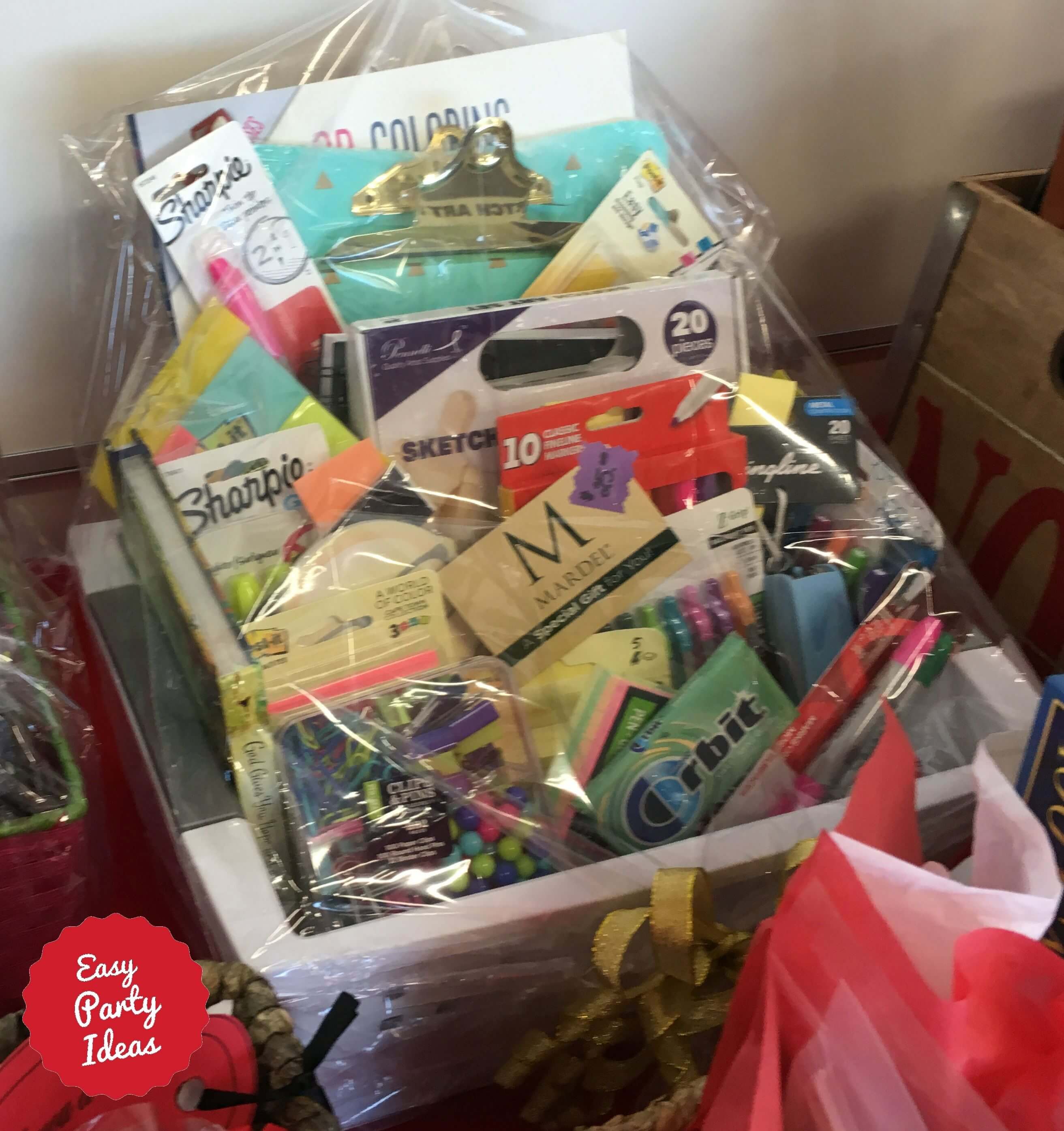 This gift basket would be welcome by any teacher! It includes stickers, markers, pens and pencils in all colors. Assortments of journals, papers, and even a clipboard. These will definitely come in handy! What a great idea for Teacher Appreciation Week!

---
Breakfast Basket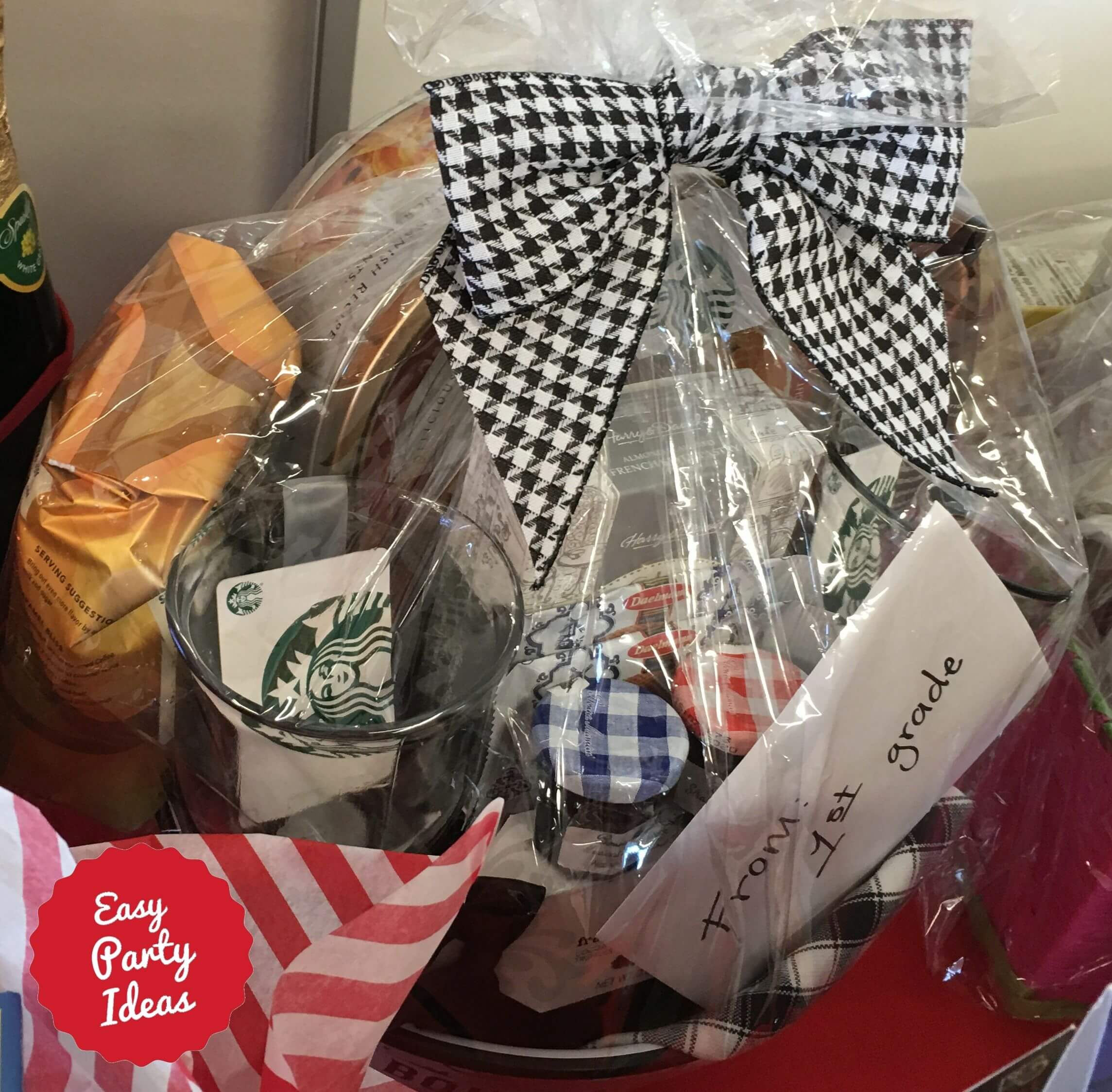 This type of basket would be great to give to new neighbors, but would be appreciated by anyone! Coffee, tea, mugs, jams, jellies and breads. Yummy!

---
Gift Wrapping Station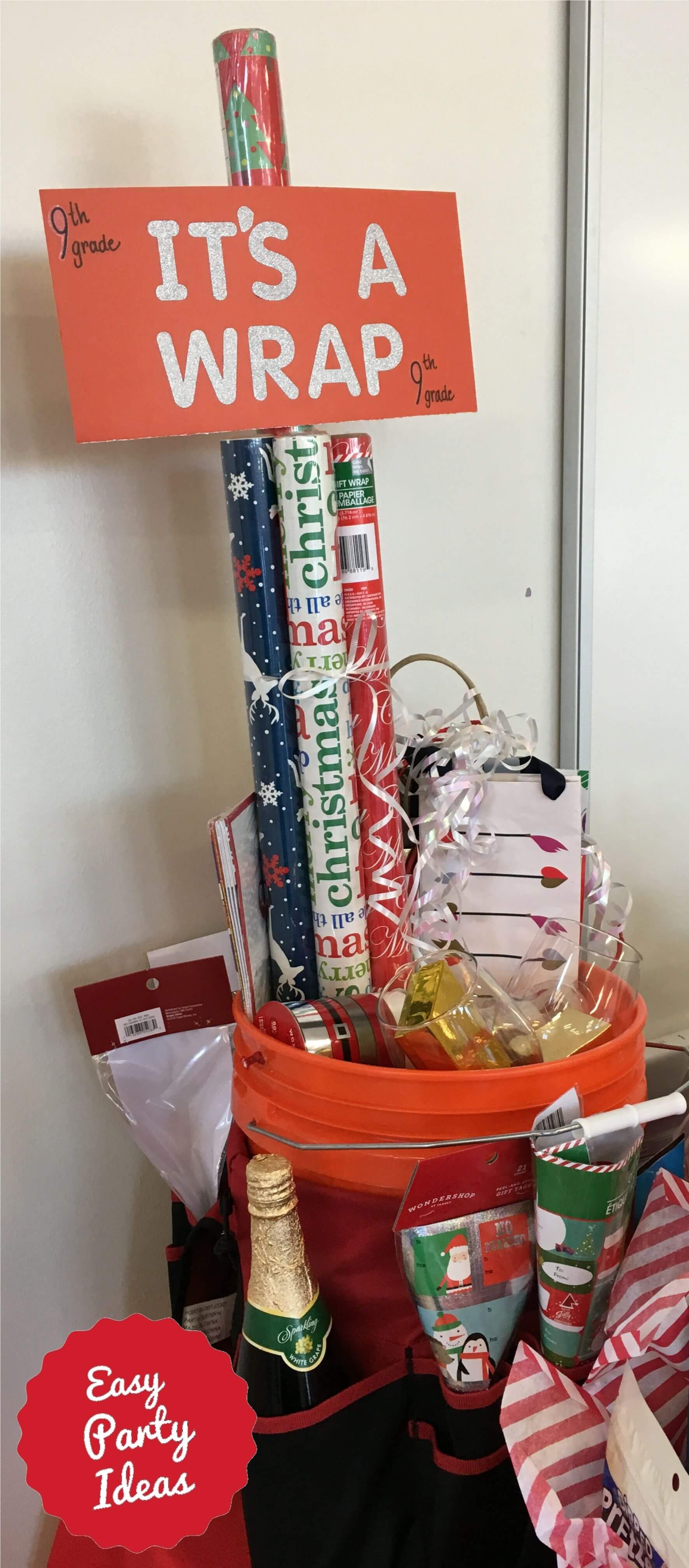 This will definetly be appreciated during the holiday season! A portable wrapping station, with everything you need - wrapping paper, bows, ribbon, gift bags, tags, scissors and tape, along with a few snacks to enjoy while you wrap!

---
Making your Baskets Beautiful
Here are the steps to create your gift...
Find a basket, bowl, or whatever you want to fill. Just make sure that it will be large enough to hold the things you have purchased.


Ball up some tissue paper into large balls and put in the bottom of your container. This creates a colorful base, but also helps to raise up the items in the basket so they can be seen better. Part of the reason for creating the basket is for the "wow!" presentation factor.


If your balled up tissue paper is a plain white, you can cover the top of with whatever you wish to make it more colorful or add more texture – crinkle paper, more tissue paper, even Spanish moss!


Fill the container with your goodies. Start with your largest and heaviest item, and create a "hole" for it among the tissue paper balls. Continue with your other items, making sure that it looks balanced.


Add something "extra" at the end such as some greenery and a bow.

Voila! You're done!

Help Creating your Basket
No time to do it yourself, but you still want to be involved in creating it? Then you are in luck! This website is an affiliate of a resource you'll want to explore, where you can create your own custom baskets at Design it Yourself Gift Baskets.com.

This company has every basket you can think of available to order, and you can customize it too. You'll find all price ranges as well, allowing you to design the perfect gift. Even if you don't want to order something, you'll definitely find some inspiration and ideas for things to include in your basket.




This site is a participant in the Amazon Services LLC Associates Program, an affiliate advertising program designed to provide a means for sites to earn advertising fees by advertising and linking to amazon.com.

Let's

Connect

!