Wizard of Oz Party Ideas
for Teen and Adult Parties
This post may contain affiliate links. Read our full disclosure policy. 
Use our Wizard of Oz party ideas to plan your next party...over the rainbow!

Ask everyone to name their favorite movies. Wizard of Oz is on the top of everyone's list. This party is sure to be a hit with your friends!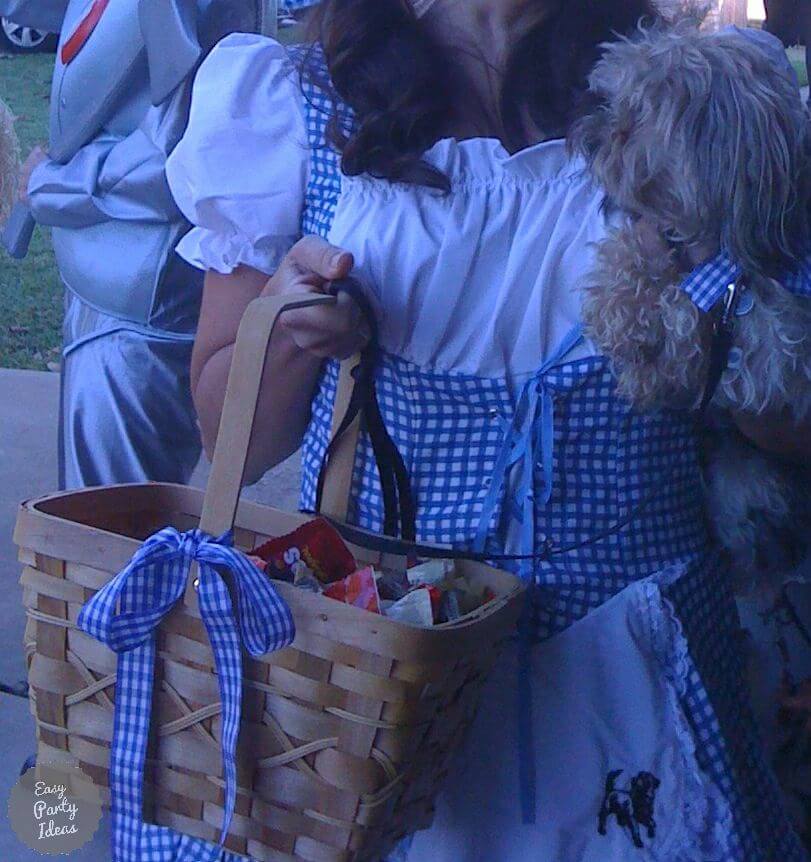 Wizard of Oz Party Invitations
Anything with a rainbow!
Red paper cut out in the shape of a shoe, and covered with red glitter would be fun.
Amazon has a terrific selection of cute
Wizard of Oz Party Invitations
Wizard of Oz Party Decorations
A very important part of a theme party are the decorations.

Serve party food from cauldron, beakers, etc.
Serve a party punch (preferably red) from a witches cauldron. Use dry ice if you can!
On the sidewalk leading to the house draw the outline of a yellow brick road with yellow sidewalk chalk
Make an rainbow balloon arch
Hang a curtain of silk flowers in rainbow colors hanging in the doorway for guests to walk thru. (look in the Luau section of your party store)
Have a pair of witches legs coming out from under the house. Stuff a pair of black and white striped tights to look like the witch's legs and add an old pair of red sparkly slippers. You can paint an old pair of shoes red and then cover them with glitter
Use the colors of the rainbow in your decorating (red, orange, yellow, green, blue, purple)
Giant, colorful paper flowers. Here is an example of how great they look! 
Always play your favorite fun party music, but at the beginning of the party you might play some selections from the soundtracks of The Wizard of Oz, The Wiz or Wicked.
Set up one area to look like a cornfield with hay bales and add a scarecrow, You'll also want a lion (a large stuffed animal or draw one on posterboard), and a tin man in your party area.
Make a Hot Air Balloon Centerpiece - use a helium balloon, a basket, and special netting to create the effect.  You can fill the basket with flower, candy or other treats.
Favorite Wizard of Oz Party Games
Ask your guests to come in costume as their favorite character. Award prizes for the best.

Make up your own Wizard of Oz Trivia Game
Wizard of Oz Birthday Cake Ideas
One thought for a Wizard of Oz party ideas cake is to make a rectangular cake covered in little flowers and a yellow brick road, with edible glitter on it. Place Wizard of Oz figurines on the road. At the end of the yellow brick road place a rainbow. Make the rainbow by making a cake in a round cake pan, cut it in half and standing on it's side to be an arch. Decorate like a rainbow.

Make a cake that looks like a rainbow or make the inside of the cake a rainbow cake.

Wizard of Oz Party Ideas For Favors
Big swirl lollipops!
This site is a participant in the Amazon Services LLC Associates Program, an affiliate advertising program designed to provide a means for sites to earn advertising fees by advertising and linking to amazon.com.

Let's

Connect

!

Fantasy and Costume Parties for Adults