Sweet Sixteen Party
This post may contain affiliate links. Read our full disclosure policy. 
These Sweet Sixteen Party ideas deliver!
You are in the right place if you are looking for the most successful sweet sixteen celebrations ideas!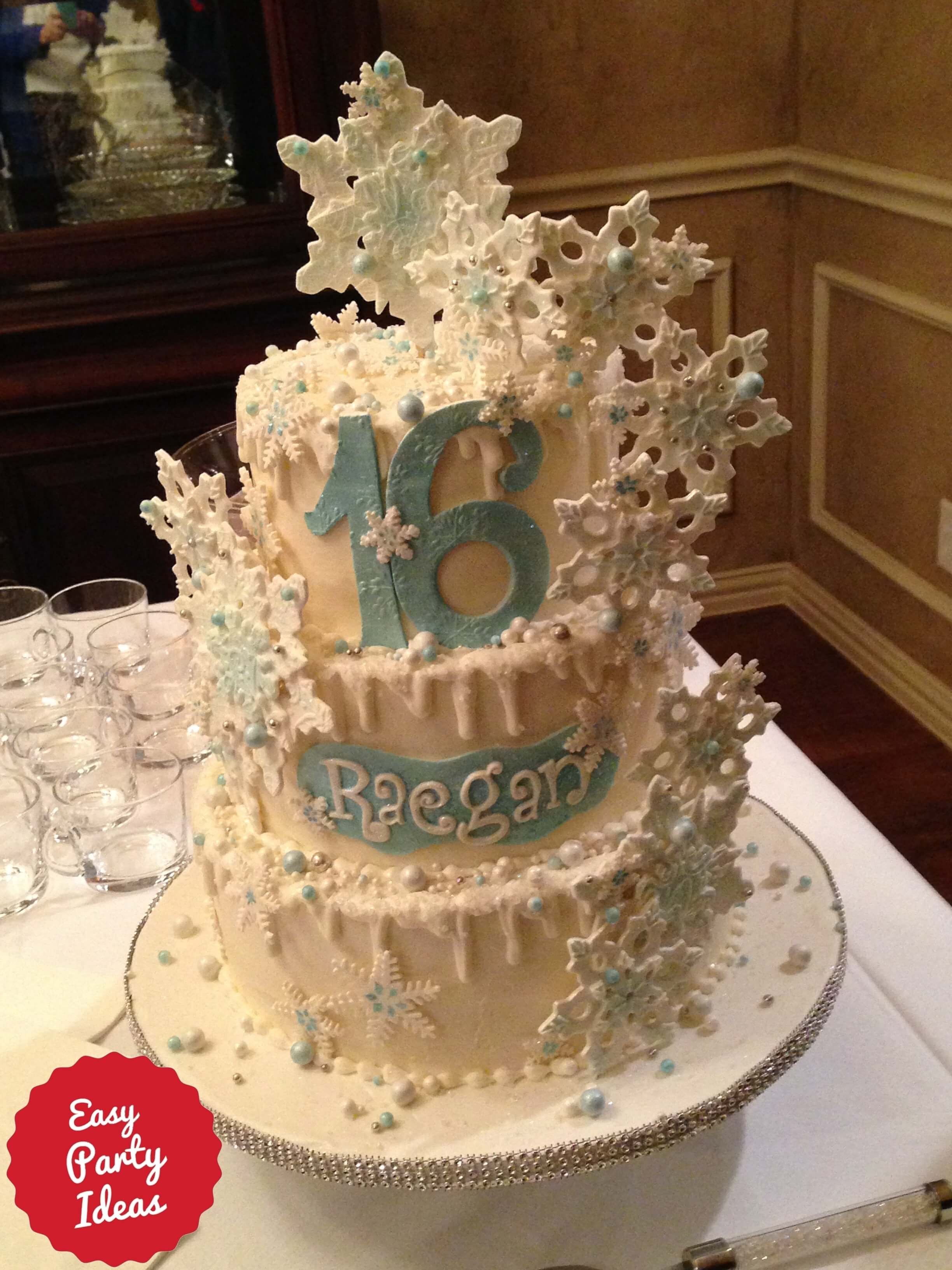 One of the most frequently asked questions here at Easy-Party-Ideas-and-Games.com is, "What should I do for my 16th Birthday Party?"
Everyone wants to have a party that will be memorable, fun, and in some cases, over the top! The ideas on this page are specifically for sweet sixteen celebrations, but a party is still a party!
Start your planning by reviewing our teen party planner. This will help you decide a general idea for what type of party you want to have.

---
The Leading Sweet Sixteen Party Themes
These are some of the favorite teen party ideas for celebrating a 16th birthday:
"Favorites" Theme: Pick a party theme that salutes what the birthday guy or gal enjoys. If Madisen loves the beach, have a luau. If Chelsea loves the 1980's, have a 80's party!
Hollywood Theme: One of my favorites themes for a sweet sixteen party is a Hollywood Star party, because the birthday girl (or guy) can be the true "star"! This is a party that lends itself to dressing up in costume, and there are lots of activities and teenage birthday party games that you can incorporate into the fun.
Candy Theme! Nothing could be "sweeter" than a Candy Theme Sweet Sixteen! Everyone loves candy...and this is a party idea that can be as simple or as over the top as you want to make it.
More Easy Party Ideas...
Looking for a different theme idea?
You'll find over 60 themes on our Teen Party Ideas page. Some of the favorites found on this page are a Blacklight Party, Luau, a Scavenger Hunt, Slumber Party...the list goes on and on...there are lots more choices there for your sweet sixteen party.
It doesn't matter what you pick as your theme, as long as you have fun!!
---
Sweet Sixteen Party Games and Activities
Candle Lighting Ceremony:
Rent a candelabra from a party store. Look for one with sixteen candles. At your party, name 16 people who have made a difference in your life and tell why. As you name each of them, have them come up one by one and light a candle. If you have a candelabra with 18 candles, then have your parents light two of the candles and other special people can light the other 16.
Give the Number:
Ask guests to think of something that they can bring sixteen of. For example, guests could bring 16 M&Ms, 16 pennies, 16 paperclips, 16 cookies, etc. Give the examples to your guests and see what all they come up with!
Golden Birthday:
If this party happens to be a Golden Birthday (turning 16 on the 16th) you'll need to do something extra special to celebrate!
16 Questions:
Before the party, create a questionnaire for the guests to complete. List 16 questions about the honoree (for example, favorite color, favorite animal, etc.) At the party, let the guests complete it and see who gets the most correct. They'll win a prize!
16th Birthday Wordfind:
Before the party, create a word find puzzle with 16 things that the birthday guy or gal loves. Have these sitting out during the party for the guests to work if they wish.
Birthday Bingo:
Enjoy a bingo game! Create bingo cards where each square is something that is of interest to the birthday guy or gal, such as "Wii", "Bike Riding", "High School Musical", etc.
Predict their Future:
What will the birthday guy or gal be doing in 10 years? Have guests write down their predictions and collect them to read aloud or place in an album.
Memory Book:
Before the party, ask guests to tell you their favorite memory about the honoree. Include photos if they are available. Collect these into a memory book to present at the party. You can also create these into a slide show. Don't limit it to guests, also collect memories from out of town friends.
Special Frame:
You've seen it at weddings or other special events. A photographed is framed with a nice wide mat as a border so that all the guests can sign on the mat. These wide mats can be purchased at any craft store with framing supplies, art store or framing store. Make sure you get one big enough for all the guests at your sweet sixteen party to have room to sign. 
Sweet Sixteen Tiara:
Have a sparkling Sweet Sixteen Crown for the birthday girl to wear everywhere she goes!

Top Sixteen List:
Before the party, ask guests to complete this sentence "I like (the birthday guy or gal) because. . ." Combine the answers into a list, frame it and present it at the party. For example, "I like Elizabeth because she stays up late. When we go to a slumber party we are always the last two people to go to sleep." You'll collect some that are sweet and touching, and some that are really funny!
Another option: You can also create a slide show with these quotes and add photos and music. Show it at the party for all to see.
Or: Before the party, ask guests to complete the sentence while you video tape their answers. They can tell a funny story or something to back up their sentiment. Show the video at the party.
More Teenage Birthday Party Games
If you are looking for more games, visit our Teen Party Games Page which includes links to great birthday party games for teenagers. 
Have ideas to share?  Tell us about YOUR Sweet Sixteen Party Ideas (you can read about other visitor's 16th birthday parties too!)
---
Sweet Sixteen Party Favors
My favorite favor for a sixteenth birthday party is a key chain.
Everyone will be learning to drive or are new drivers, and their first cars are a very big deal! Pick a key chain that reflects the theme of the party or have a custom key chain created.
For a huge selection of birthday party favors visit Sweet 16 Birthday Party Favors at Beau-coup.com. Beau-coup.com has an incredible selection of favors that are beautiful and have the WOW factor that will impress all her friends.

I love this quote from their website, where they pledge to give "the most exceptional customer service and an unmatched selection of quality guest favors at competitive prices."
---
That Sweet Sixteen Cake tho!
Don't you LOVE that beautiful cake at the top of the page? It was for a girl named Reagan's 16th birthday party. She loved the movie Frozen, and conceived the idea for the cake, adding snowflakes (like the ones pictured below from Beau-coup.com) in all her decorations at the party. The party was in the winter, so it went perfectly with the time of year.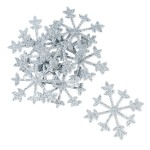 Have A Great Sweet Sixteen?
Do you have some great ideas for celebrating a 16th birthday? Share it!
This site is a participant in the Amazon Services LLC Associates Program, an affiliate advertising program designed to provide a means for sites to earn advertising fees by advertising and linking to amazon.com.

Let's

Connect

!

This site is a participant in the Amazon Services LLC Associates Program, an affiliate advertising program designed to provide a means for sites to earn advertising fees by advertising and linking to amazon.com.

Plan your Party
Party supply stores don't often have a lot of options for Sweet Sixteen specific party supplies, but our links from Amazon have you covered!

Sweet 16 Invitations
Sweet 16 Decorations
Sweet 16 Banners
More Party Ideas

Fun and Easy Photo Booth Background Ideas