Golden Birthday
This post may contain affiliate links. Read our full disclosure policy.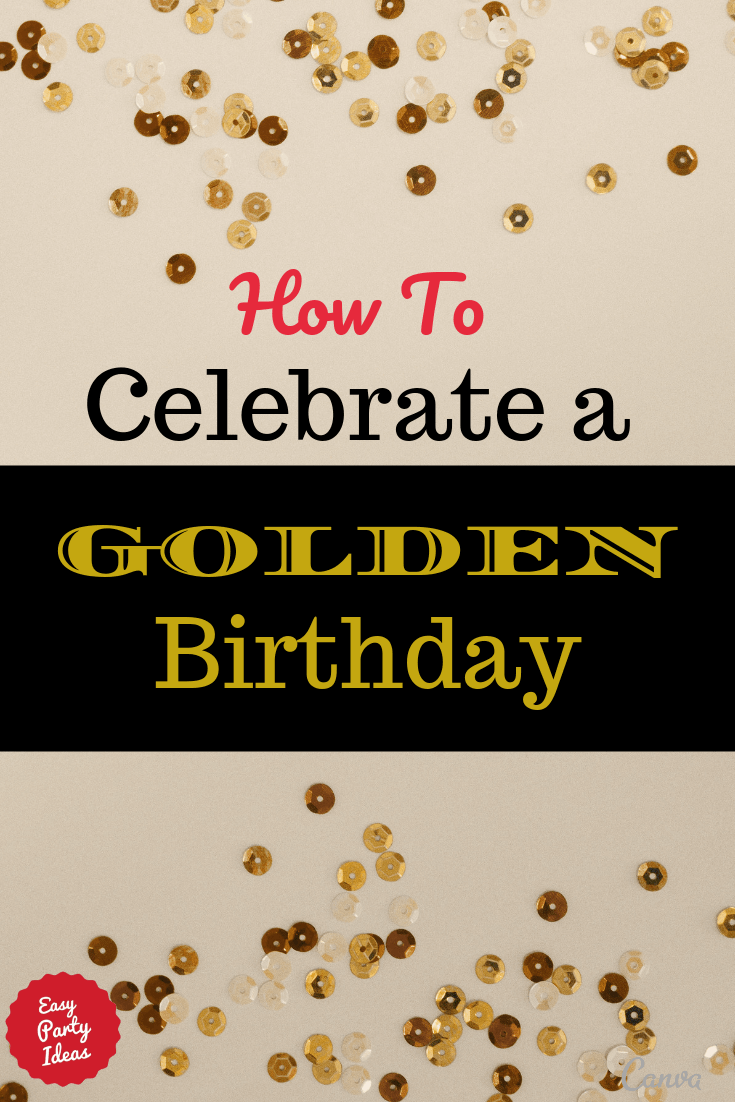 What is a golden birthday?
Simply put, it is when you are turning the same age as the date you were born.
For example, if you were born on January 16th, the year you turn 16 would be your "golden" birthday.
If you were born on October 9, the year you turn 9 would be the golden one.
Obviously, many people celebrate this very special birthday without knowing what it is and they find out too late! But if you can catch it in time to celebrate it, you can make it special because, after all, it only happens once in a lifetime!
If you are planning your event and realize it is a golden occasion, here are some ideas to help use gold as your party theme or as part of it.
---
One fun idea is to take a golden celebration and expand into a Casino Party (think James Bond Golden Eye).

Actually, anytime you can mix a treasure hunt into your birthday party plans would be fun...such as:

Western Party (adults)
Western Party (for Teens)
Pirate Party
Indiana Jones Party
 
Another fun birthday celebration idea is to do a Willy Wonka Party, with the "Golden Ticket" as the birthday invitation to your event!




Golden Birthday Decorations

Shop for these and other great items at Amazon links for your birthday celebration ideas!
---
Golden Birthday Activities and Games for teens and adults:

Play the Off-Limits Game with gold colored necklaces. Make the "off-limits" word gold.
Using printable games for your next birthday party from PrintGamesNow is always an easy and inexpensive idea.
Turn the party into profits for you and your friend by having a gold jewelry buying party.

For gold party favors, try gold costume jewelry or gold wrapped chocolate candy.

---
"Golden" Activities and Games for kids:

This site is a participant in the Amazon Services LLC Associates Program, an affiliate advertising program designed to provide a means for sites to earn advertising fees by advertising and linking to amazon.com.

Let's

Connect

!

When you need great games...

Adult Birthday Party Games and Ideas

Teenage Birthday Party Games and Ideas

Kid Birthday Party Games and Ideas