Lego Party Ideas
This post may contain affiliate links. Read our full disclosure policy. 
Kids love Legos! Having a lego party is a great theme for any kid's party, and works well for boy party or a girl party.
Seriously, ask a group of kids, whether the preschool set or thru elementary school what their top toys are, and you'll be guaranteed to get legos as several answers.
If you want to go lego for your kid party ideas, then for decorations, you can use brightly colored streamers and balloons in primary colors.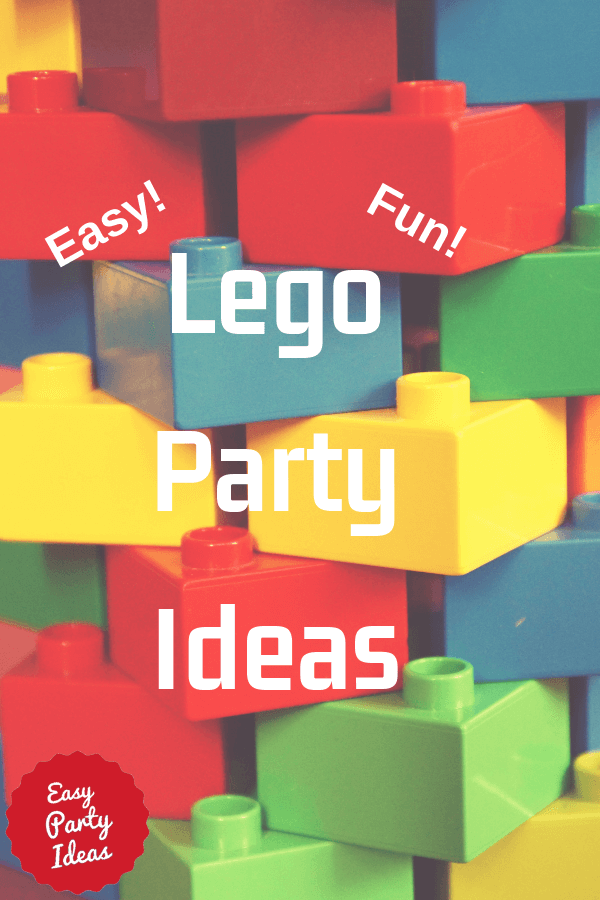 Lego Party Games
For some fun party activities based on a Lego theme, try the following:
Egg and Spoon Race (although use a Lego instead of an egg)
Have a Treasure Hunt for Legos
Play Button Button Who's Got the Button (with a Lego instead of a button)
Play any type of target games, such as a clothespin drop with a Lego
Order lots and lots of Legos and let the kids build their own Lego creations (their creation can double as their party favor)
A Lego pinata is really easy to make. Just cover a shirt box with wrapping paper. Then glue on 3 round disposable container lids in the same color. If you don't want to use wrapping paper, you can spray paint it all. How to make a pinata for your Lego party
---
Lego Party Decorations and Favors
These items will make your party planning a snap!

Lego wrapping paper
---
Lego Cake Ideas
For a really fun Lego theme party cake, you can order a Lego cake mold.
Another another cake idea could be to make your own Lego cake by using a rectangular cake pan, and then placing cupcakes on top in a pattern to look like a Lego piece before icing the cake.
One more option (and the one my own kids would probably pick) is to create a simple sheet cake, and let the birthday kid decorate the top with legos.
Make any size or shape cake, and spell out "happy birthday" with Legos!
These really cute Lego inspired candles will complete your cake!


This site is a participant in the Amazon Services LLC Associates Program, an affiliate advertising program designed to provide a means for sites to earn advertising fees by advertising and linking to amazon.com.

Let's

Connect

!

More Party Fun
Giant List of Kids Party Games
More building fun - a Construction Party