Having a Backyard Party?
This post may contain affiliate links. Read our full disclosure policy. 
Right up at the top of birthday party ideas for kids is the concept of a backyard party as a whole.
There are advantages to doing a party at home, just like there can be advantages to doing a party away from home.
Personally, I love having the party in our own backyard. My kids love it too, so here are some kid party ideas to help you out when planning your backyard party.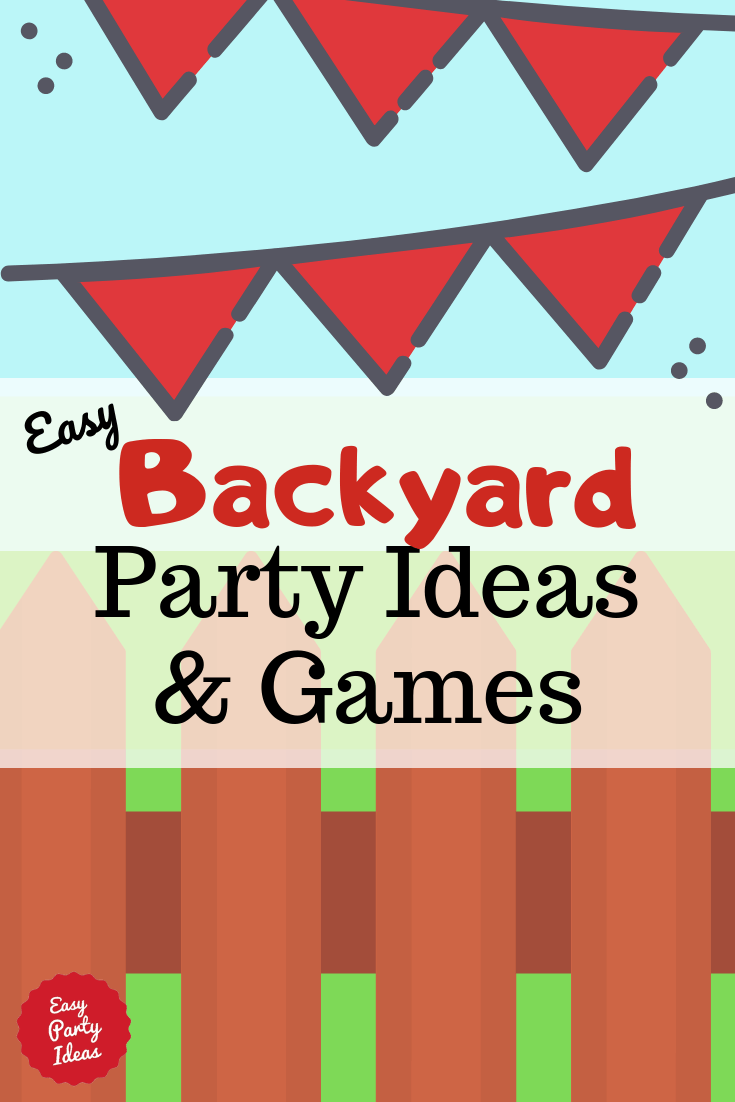 Hints for the best backyard party:
Plan an activity for the beginning of the party while you are waiting for everyone to arrive.
Decorate! Decorations don't have to be expensive. Some rolls of colorful crepe paper and balloons don't cost much and really add some pizzazz. It does take time to put all that up though (I usually plan on a couple of hours). To make it go faster - blow up your balloons a day or two before (not the helium kind, but the human inflating kind!) and store them in large lawn and leaf bags. And have a big supply of masking tape handy for taping everything into place. I actually always schedule my backyard birthday parties for the afternoon, that way I have the entire morning to decorate, and if something doesn't go as planned I have plenty of time to come up with a "Plan B."
Plan for lots of kids party games. Make a list, and plan on many more than you think you will need. Nothing is worse than getting all the games done in about 10 minutes (when you thought it would take 30)!
Have plenty of party favors for everyone who shows. Maybe a little extra candy if your crowd tends to bring siblings - that way you have something for everyone.
Most important, have a backup plan if you are doing your party outside. If it is too hot, or too cold, or raining, or whatever, you want to have a safe place to hold the party instead. A garage, den, basement, or family room can do the trick. You may need to have a seperate list of party games for an all indoor party.
My kids love pinatas, and we love to make our own. Here is how to make your own pinata. There are two important things about having a pinata. One is to have extra candy for the kids who might not make the rush for candy and possibly might not get any. The other is to have a line on the ground for everyone to stand behind (and adults to help enforce it) so no one gets hurt. I have a line on the ground AND have them stand with their backs against the wall. You can't be too careful with this one!

Enjoy!!
This site is a participant in the Amazon Services LLC Associates Program, an affiliate advertising program designed to provide a means for sites to earn advertising fees by advertising and linking to amazon.com.

Let's

Connect

!

Read These