Casino Party
This post may contain affiliate links. Read our full disclosure policy. 
A casino party is the perfect solution for easy, fun adult party ideas that will also be exciting for your potential guests...and there are two ways you can go about doing a Casino party…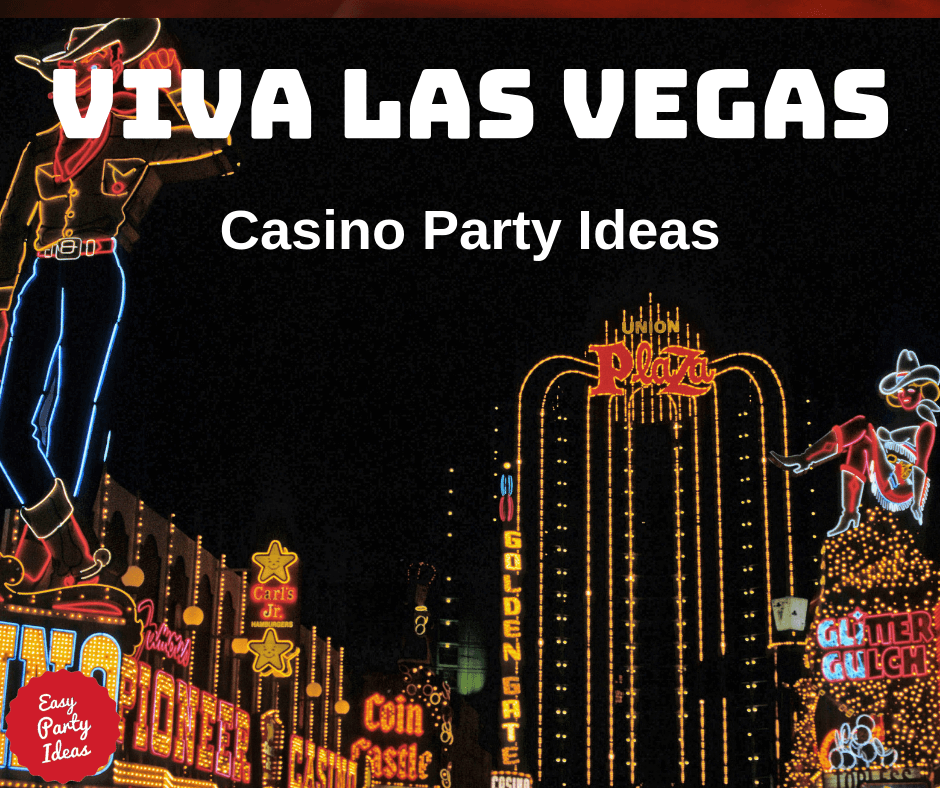 You can do it yourself, by setting up roulette, craps, poker, blackjack and paying your guests in phony gambling money to work the tables. (Pay them well and you'll never have a shortage of dealers).
However, by the time you set up all the tables and purchase the supplies you need, you may financially be better of by doing the other option…
Hiring a casino game company. They'll take care of everything for you.
They will provide the tables, chips, supplies and workers for your party.
So investigate the costs and your options, and decide what is best for you.
Either way, when guests arrive give them playing money.
It is fun to give huge amounts, like $1000, or $100 chips (something they wouldn't throw down on the table in real life).
At the end of the gambling, award prizes to those who have won the most money.
For either party, consider serving a casino theme cake.

Here are two different directions you can go with your casino theme party...
James Bond and Las Vegas!

---
James Bond Casino Party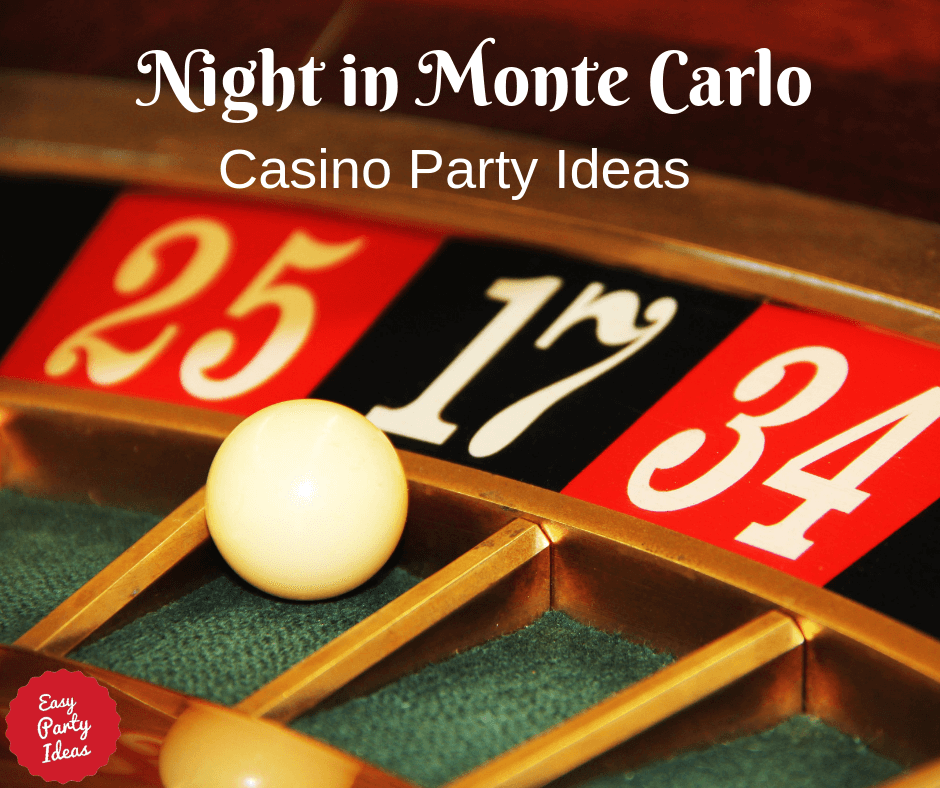 Elegant Casino Invitations
Pretend plane ticket (the kind we used to get!) to Monte Carlo, with details

Write the details (or paste the printed details) on the back of a playing card.

Fake Travel Itinerary to Monte Carlo.
Monte Carlo Casino Decoration Ideas
Think Elegance. Think Monte Carlo. Candles, crystal, flowers...a beautiful atmosphere.

Monte Carlo Music
Music from James Bond films will be a must, but you can also include music from your favorite Rat Pack entertainers.

Monte Carlo Casino Food Ideas
Whatever you wish, but make it look elegant!

Serve martinis – shaken, not stirred...
Acitivities (in addition to gaming tables)
Your guests can come dressed for an elegant evening, a la Monte Carlo.

Men can come dressed as Bond (or one of his villains) and women can come as Bond girls.

Play virtual games, like a ski simulator or shootout.

This one is great: Hire someone to be "James Bond", and at one point in the evening stage a fight or scene and have him run out after the bad guy.

If this is a golden birthday make sure that you include gold coins, or some other special golden touch.

Casino Party Favors
How about letting each guest take home their own
Martini Glass?
Other fun ideas for favors or prizes include:
Anything James Bond related - movies, books, etc.


---
Las Vegas Casino Party
Vegas Casino Party Invitations
There are some beautiful Vegas Party Invitations available, such as these:
Pretend plane ticket (the kind we used to get!) to Las Vegas, with all the party details included

Invitation details written out, sent with a pair of dice

Write the details (or paste the printed details) on the back of a playing card.
Vegas Night Party Decorations
Hang up blinking lights everywhere - you can't have enough!

Post signs to the wedding chapel and the all-you-can-eat buffet


Las Vegas Party Decorations
Use Fitted Stretch Table Covers like these to dress up an ordinary folding table!



I also love, love, love thisVegas backdrop. The perfect photo op!

Music Ideas
One thing Vegas is known for is all the wonderful entertainers! Play music by the great, classic Vegas giants:

Elvis

Rat Pack Members - Frank Sinatra, Dean Martin, Sammy Davis, Jr...

Wayne Newton
Vegas Night Food Ideas
The "all-you-can-eat buffet". You can even post signs pointing to it!

Use poker shaped picks to add color and make your buffet more festive!


Activities (in addition to the gaming tables)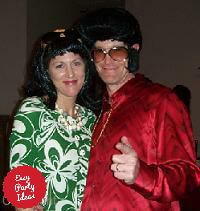 Tell guests to come in costume!
Your guests can come dressed Las Vegas style – as Elvis, a show girl, a bride, tourist, etc. Award a prize for best.

Hire an Elvis Impersonator to do a quick show

Hire someone to do a really bad lounge act spoof

Set up a stage area and have karaoke available

Have someone dressed up like Elvis perform a fake marriage ceremony so everyone can pretend to get married/renew their vows.

Hire a strolling magician to do some tricks
Party Favors
Scratch Off Lottery Tickets
Anything having to do with your favorite iconic Vegas entertainers: Elvis, Rat Pack, Wayne Newton, Liberace...


Viva Las Vegas!
Have A Great Party to Share?
We want to hear all about it!
This site is a participant in the Amazon Services LLC Associates Program, an affiliate advertising program designed to provide a means for sites to earn advertising fees by advertising and linking to amazon.com.

Let's

Connect

!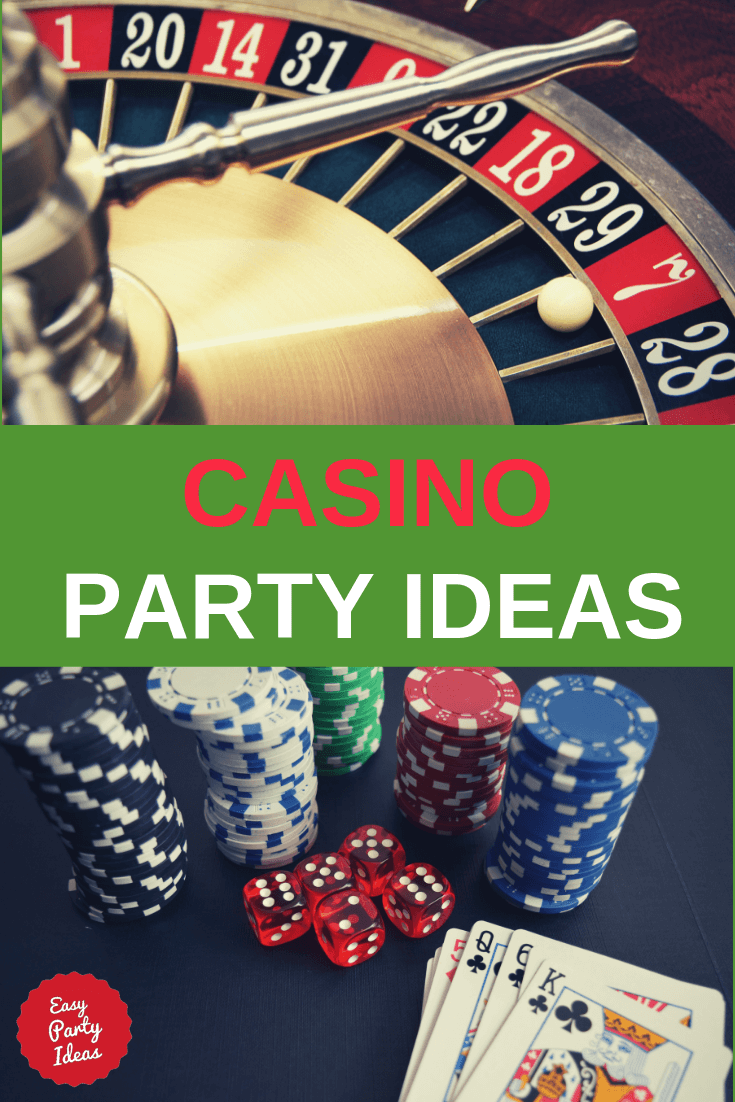 Fabulous Parties to Choose From