Decade Party
This post may contain affiliate links. Read our full disclosure policy. 
A Decade Party remembers each decade, and is a great way to celebrate a milestone birthday!
For invitations, consider making your own with copies of the birthday guy or girl as a child, or as a young person (when we all looked our best!)
For decorations, group remembrances of a decade together as a centerpiece or as an area of the room.
For example, for the 60's you could use the Beatles, John F. Kennedy and Jacqueline Kennedy and moon/NASA items, along with photos of the birthday boy/girl from that time period.
I always love costume parties! Have guests dress to represent a decade from the honoree's life (their choice, of course!). It will be fun to see what costumes everyone picks and which decade! (of course those who don't dress up are coming as the "present", right?)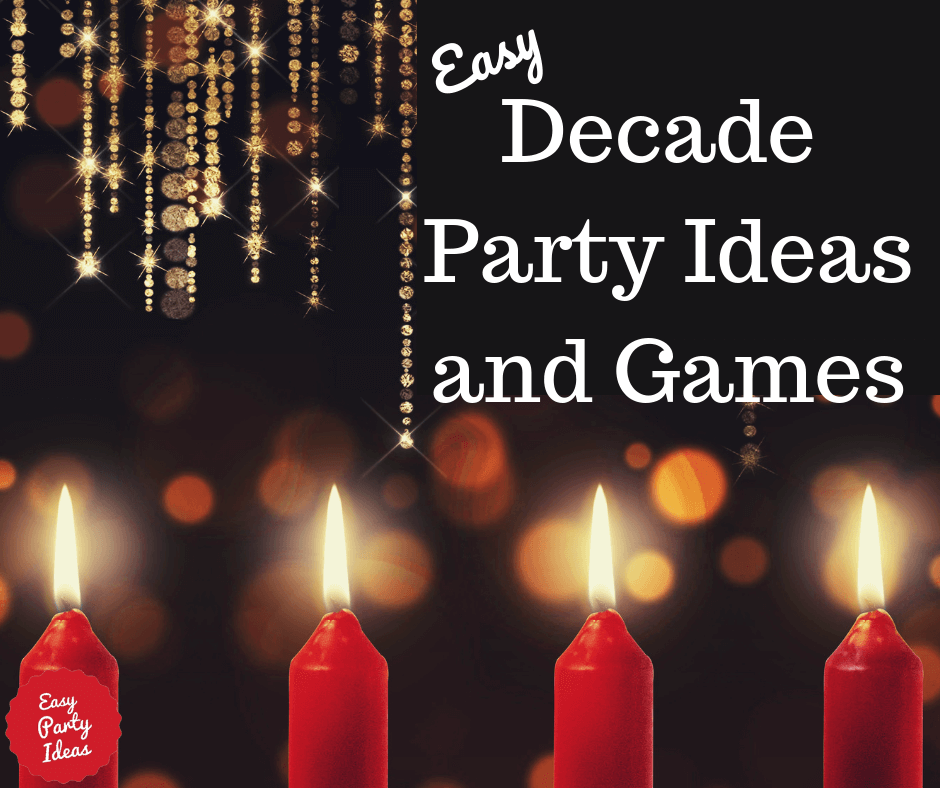 Awarding prizes for best representation of a decade would be a fun activity. Before the party make up ballots for the best, funniest, etc. A calendar would make a great prize!
Making a "time line" on a long roll of butcher paper, and hanging it up is a great touch. You can list important events from the decades, and fill in life events of the honoree as well. This decade timeline of important events in the twentieth century will help you create a timeline decoration.


70's Party Idea - Let's Disco!
You'll probably want to include 1970's party ideas in your decade theme. It is great for costumes and the whole disco vibe. There are some great "party" decorations to go with it, such as...
1970's scene setters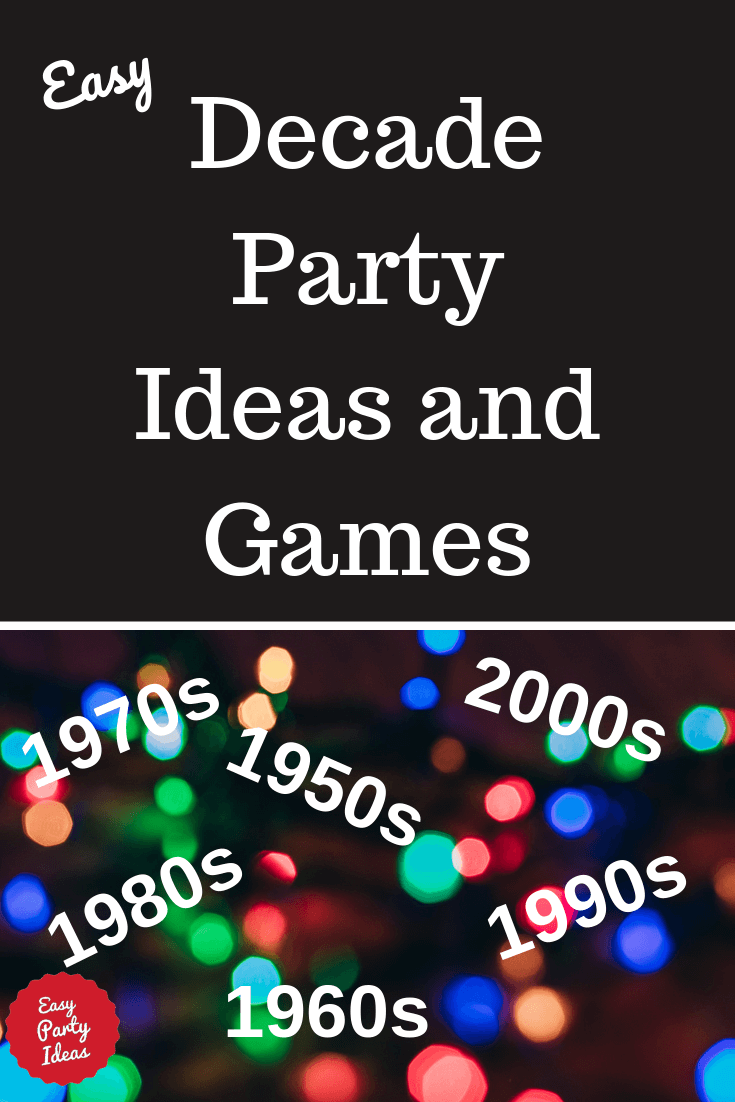 Decade Party Games & Activities
When choosing activities, think of things that were popular in that decade. The 1950's brought on the beginning of the hula hoop. The 1980's had arcade games like Pac Man and Asteroids. It is easy to set up retro arcade games on a computer or TV. And hula hooping...well for some it is easier said that done, but that is what makes it fun!

Party favors? How about wall or pocket calendars! That way they can start planning the next year (or decade!).

Want to celebrate a specific decade? Check out our party plans and links for party supplies for these great periods of history:
Have A Great Party to Share?
We want to hear all about it!
This site is a participant in the Amazon Services LLC Associates Program, an affiliate advertising program designed to provide a means for sites to earn advertising fees by advertising and linking to amazon.com.

Let's

Connect

!

Celebrate Your Favorite Decade
Grooviest Tie-Dye Cakes - Must See!

1950 Birthday pack + FREE Printable Party Games from PrintGamesNow