It's a Roaring 20s Party!
This post may contain affiliate links. Read our full disclosure policy. 
A 20s party is so much fun to decorate, plan and attend. There was a lot going on in this decade, so here are several different directions you could go with this party theme. The nice thing is that all are similar, and elements from each one could be used together, or they stand alone as great party themes too!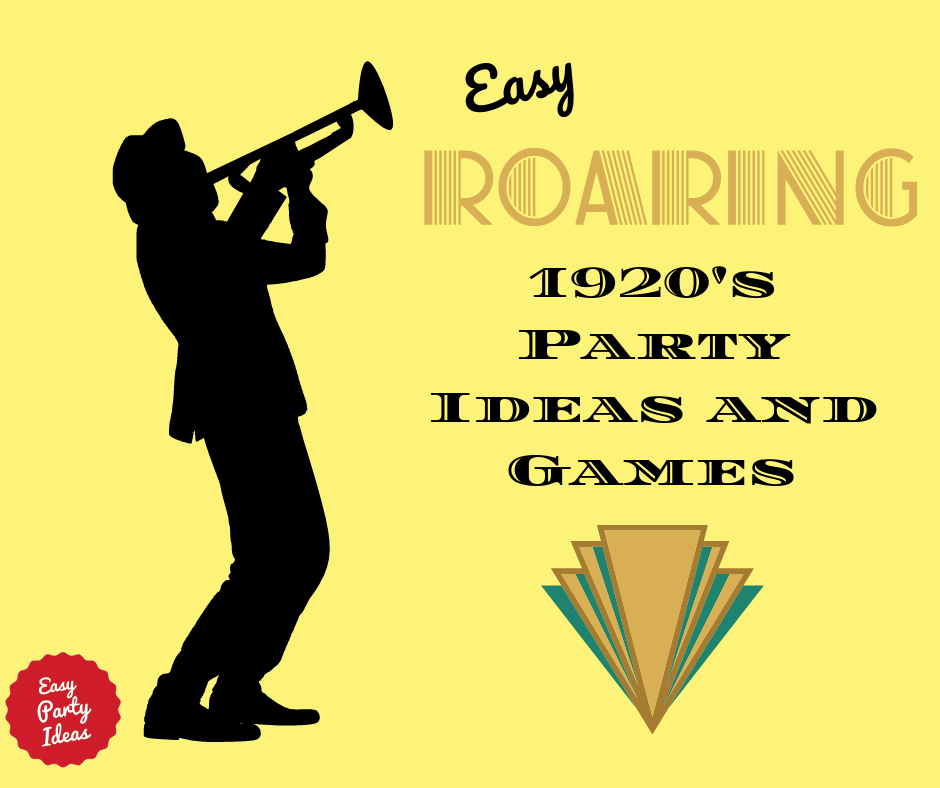 20s Party Themes
Bootleggers Ball
One great party idea for a Twenties Party theme is to have a Bootleggers Ball. In the 1920s, alcohol was illegal and this time period was called "Prohibition". So, some people started making it themselves, some people made it for others, and bootleggers, also called rum-runners, transported the alcohol from one place to another.
Some of the things that were transported by the bootleggers included whisky, champagne, and gin. So, having these at your party, along with a mock moonshine still would be a great touch. You could post a sign on the gin to name it "bathtub gin" as well.
Jazz Speakeasy Theme Party
Turn your Roaring 20's party into a "speakeasy" – a place where drinking, jazz music and gambling went on. Watching a movie set in the 1920s, such as the opening scenes of Some Like It Hot Movie (Amazon Link) can give you a good idea of what to go for.  You can carry the 20s party theme even further by having a fake surprise "police raid", complete with toy machine guns, happen during the party.
Have some casino tables set up, and encourage guests to wear Zoot Suits or dress as a 20's Gangster (men) and Flapper dresses (ladies).
Great Gatsby Party Theme
Think opulence and elegance here! Gatsby spared no expense when throwing a party. You may be on a budget, but can make choices to help make the party extra fancy and over the top.
Start off with elegant invitations, include a roadster standee for pictures, and be sure to serve Daisy's favorite lemon cake.

Silent Movie Party Theme
Speaking of movies, silent movies were the rage in the 1920's. Perhaps if a guest doesn't want to come dressed as a flapper, they could come as a silent movie star. Some great 20s costume choices would be:
Mary Pickford with her long ringlets of curls
Rudolf Valentino
Cowboy Tom Mix
W.C. Fields
Mae West
Charlie Chaplin
If screens are available, show silent films during your 20s party.
Thinking of those old black and white silent films of the 1920s (note that "talkies" were coming in by the end of that era) it is fitting that you might carry out a "black and white" theme with your decorating.
Check out our ideas for a black and white party for more on decorating along those lines.
---
1920s Party Invitations
There are several beautiful invitations which represent this time! Here are some of my favorites. Which do you like best?

---
1920s Party Decorations
If you can go elaborate with your decorations, think of Art Deco. Watching movies from the 1930s will give you a great idea of the clean lines of the Art Deco movement. It started in Paris in 1920s and was worldwide in the 1930s. Seriously, the collection of
1920's Party Decorations & Favors at Shindigz
can't be beat - they will pretty much have everything you are looking for. Here are links to a few more specific recommended products:
4 ft. 1920's Roadster Standee
Gold Metallic Curtains
Plastic Champagne Glasses
Great Gatsby Personalized Invitations
7 ft. 4 in. Art Deco Twenties Column
Shop all 1920's Party Items at Shindigz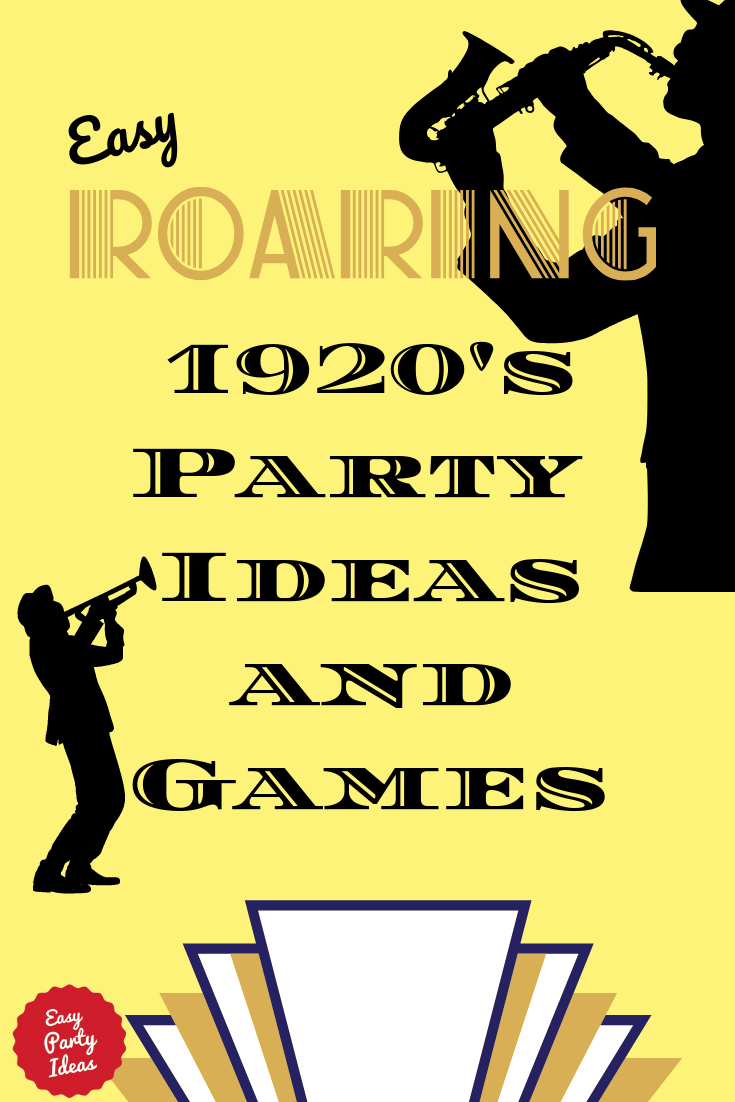 Have A Great Party to Share?
We want to hear all about it!
This site is a participant in the Amazon Services LLC Associates Program, an affiliate advertising program designed to provide a means for sites to earn advertising fees by advertising and linking to amazon.com.

Let's

Connect

!

More Great Decade Themes