60's Party
This post may contain affiliate links. Read our full disclosure policy. 
A 60's Party makes a great party theme! Celebrate the decade of the Beatles, Laugh In and Woodstock!


This is an era of lots of color, returning to nature and "letting it all hang out". It is a really fun party for decorating, because you can go with the tie-dye look, love beads and daisies.
I once threw a 1960's theme party for a friend who was celebrating a birthday, and she was born in 1968. So, the theme fit perfectly. Everyone dressed in costume, and it was actually a surprise party. She sure was surprised and really loved that everyone went the extra effort to do a theme. Great fun!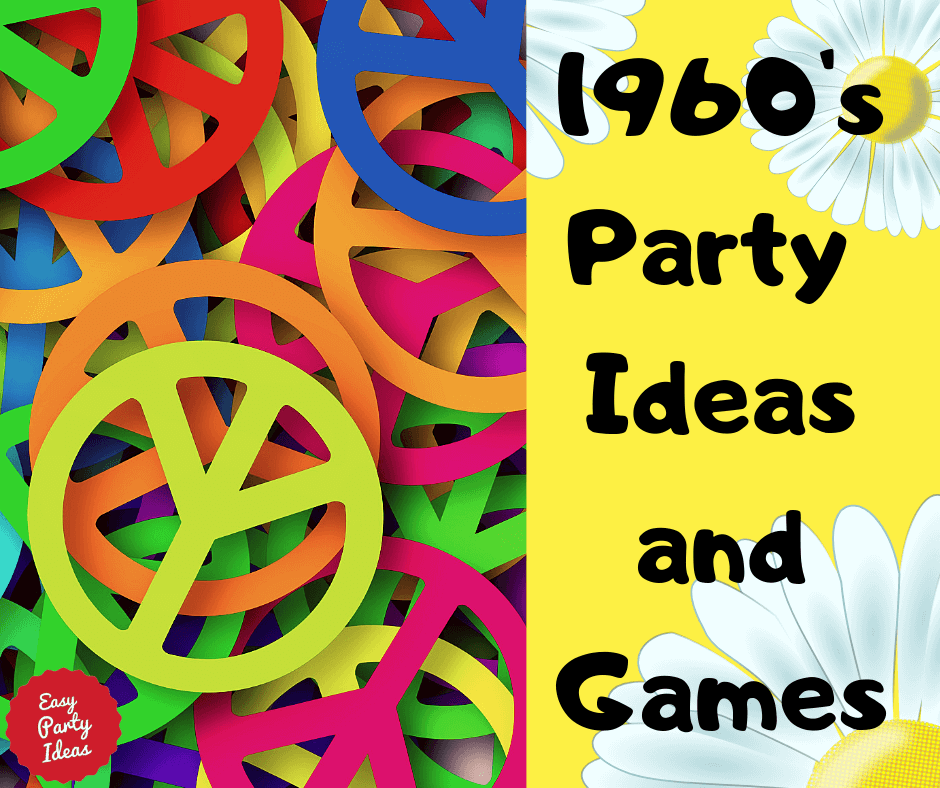 ---
1960s Party Invitations
Tie-Dye Paper Designs work great!
Decorate a plain invitation with peace sign stamps.
You may want to make this a costume party! If so, plan to award a prize for the best costume. Encourage everyone to dress up, even if it is just with a headband, vest and love beads.
Here are some of my favorite invitations:

---
1960s Party Decorations
Play Laugh In TV Show reruns on a screen


Hippie Van Photo Booth Prop at Amazon
---
60-s party Games and Activities
Now that you have everyone at your party, what groovy things are you going to do? Here are some fun ideas!

Have everyone dress in 60's attire and award prizes for the best
Make daisy chains (necklaces, bracelets and headbands out of daisies)
Pass out Flower Crowns
Use a Tie Die Kit to make t-shirts

Play a Name that Tune Game using 60's music
Play a trivia game using some of the popular TV shows from that era: Beverly Hillbillies, Gilligan's Island, etc.
Play 1960's music on your CD player or speaker

Learn some sixties dances - very fun!
Flower Crowns at Amazon
---
Celebrate with 60's Party Favors
I always include some sort of "parting gift" to my guests after a party. How about...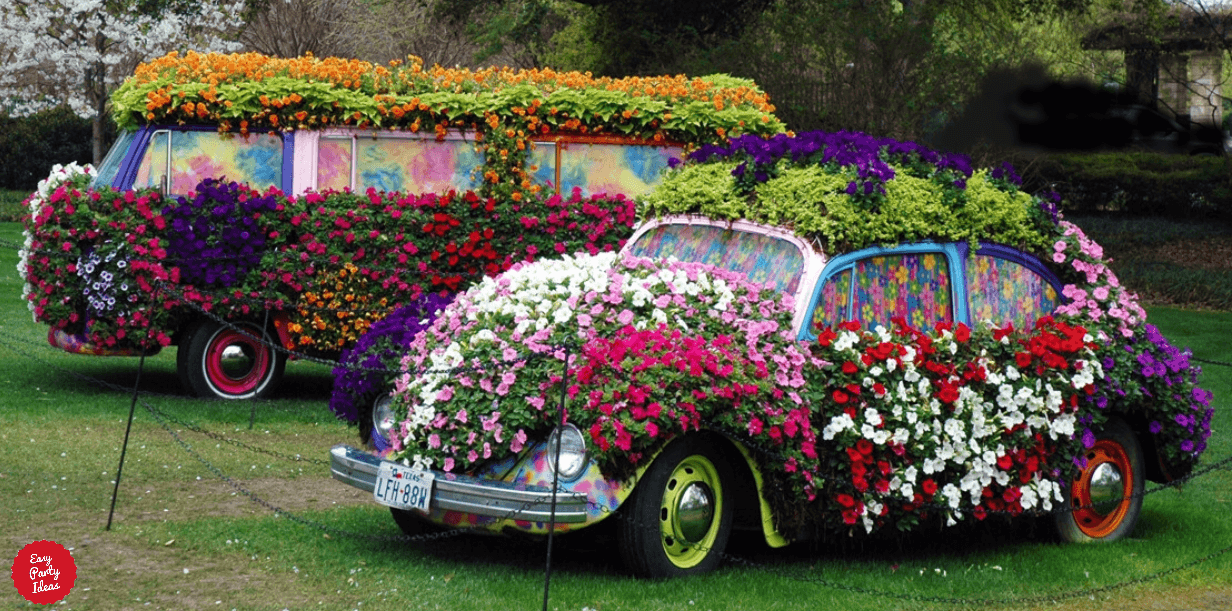 Flower Power! These 1960's cars are covered in flowers!
---
60's Birthday Cake Ideas
Every good party needs a cake, especially if you are celebrating an adult or teen birthday. Some fun cake designs for a Sixties or Woodstock party theme are:

Peace Sign Cake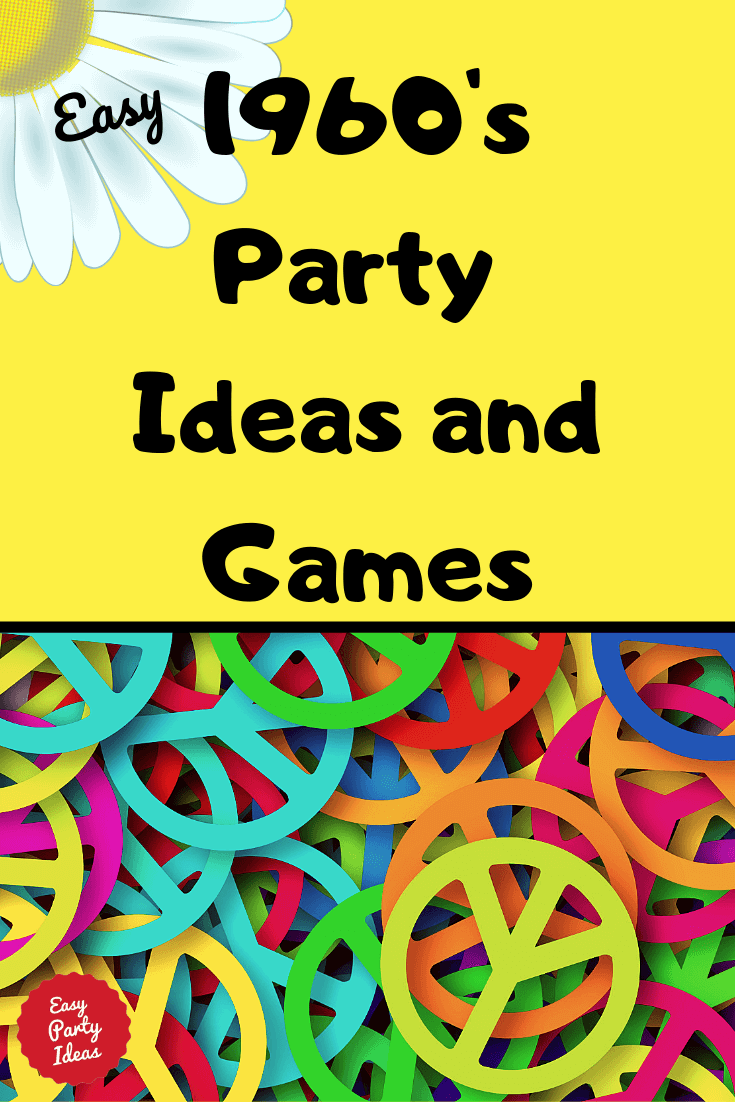 This site is a participant in the Amazon Services LLC Associates Program, an affiliate advertising program designed to provide a means for sites to earn advertising fees by advertising and linking to amazon.com.

Let's

Connect

!

Bet You'll Also Like These Pages...
Party Games for Adults

Toga Party!

Discounts on Party Supplies