40's Party Ideas
This post may contain affiliate links. Read our full disclosure policy. 
My ideas for a 40's party come from the fact that I grew up watching old movies.
I particularly loved the ones that came out of Hollywood during the war years.
The Andrews Sisters, Abbott & Costello, lots of fun comedy, great songs and movies that just made you feel good.
Of course now, as an adult, I know that those movies, like the ones created in the 1930's, were made to be uplifting so everyone could forget their problems. It is no wonder that I loved them!

But let's take a page back from those great movies for ideas for a party!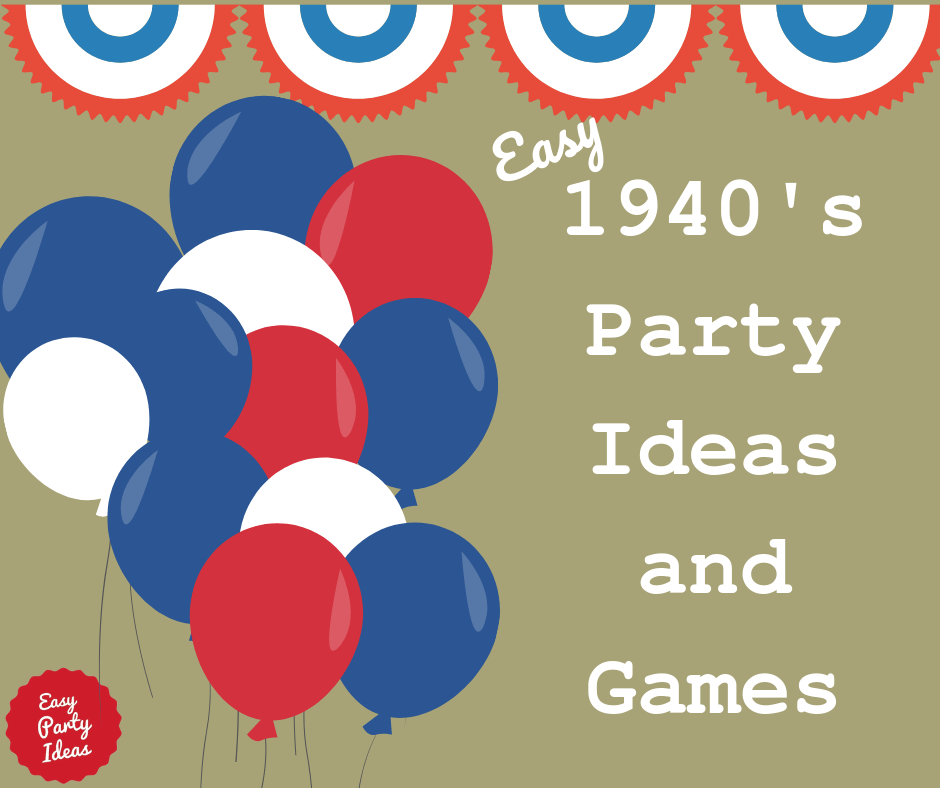 Set the Mood - 1940's Style

A big part of the forties was World War II.
Use World War II as part of your party theme, by decorating with Americana (pull out those Fourth of July decorations) such as US Flags and bunting, and even some Uncle Sam posters!
Adding some movie posters for the great films of the 1940's would be fun too.
Don't forget the great big band music that came from the 1940's.
You can purchase compilations online, or even hire a live band to perform, just like in the movies!
A 1940s party should always include lots of great music from that era and if possible, dancing.


Here are some great patriotic items to include at your party:
Patriotic Pinwheel
Patriotic Fabric Bunting
Patriotic Decorating Kit
Patriotic Star Pinata
World War II and Uncle Sam Posters
Hollywood in the 40's
As mentioned above, Hollywood was huge in the 1940's. How about have guests come dressed as a favorite celebrity of that era, or a character from one of the many films that came out during that time? That would be big fun! You could even include some Hollywood party ideas.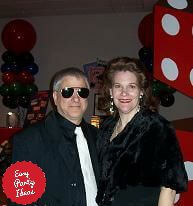 Alternative Ideas: A South Pacific Party
A lot of the GI's returning from WWII had been stationed in the South Pacific. Include some of these ideas to bring a little South Seas flair into your 40's party decorating:

Palm Trees (real, inflatable, or made from butcher paper)
Flowers (Hibiscus, orchids, palms)
Fresh Fruit (pineapples, coconuts, bananas)
Luau Party Games Pack from PrintGamesNow.com
Luau Music
Party Food

What food was served at a party during these years? I honestly didn't know and had to go ask my mother!
Remember that much of the war years was all about rationing. Parties included little finger foods, bites of this and that, also called "canapes."
That makes it handy, because unless it is a seated dinner, I prefer serving finger foods at parties - they are easier to serve and easier to eat!
More 40's Party Fun
This would make a great birthday party theme for anyone who loves this era, was born in the 40's, or grew up during that time. I think you'll love these great adult birthday party game ideas!
Another idea for a party game could be a trivia contest, testing everyone's memory of the 1940s. More fun adult party game ideas.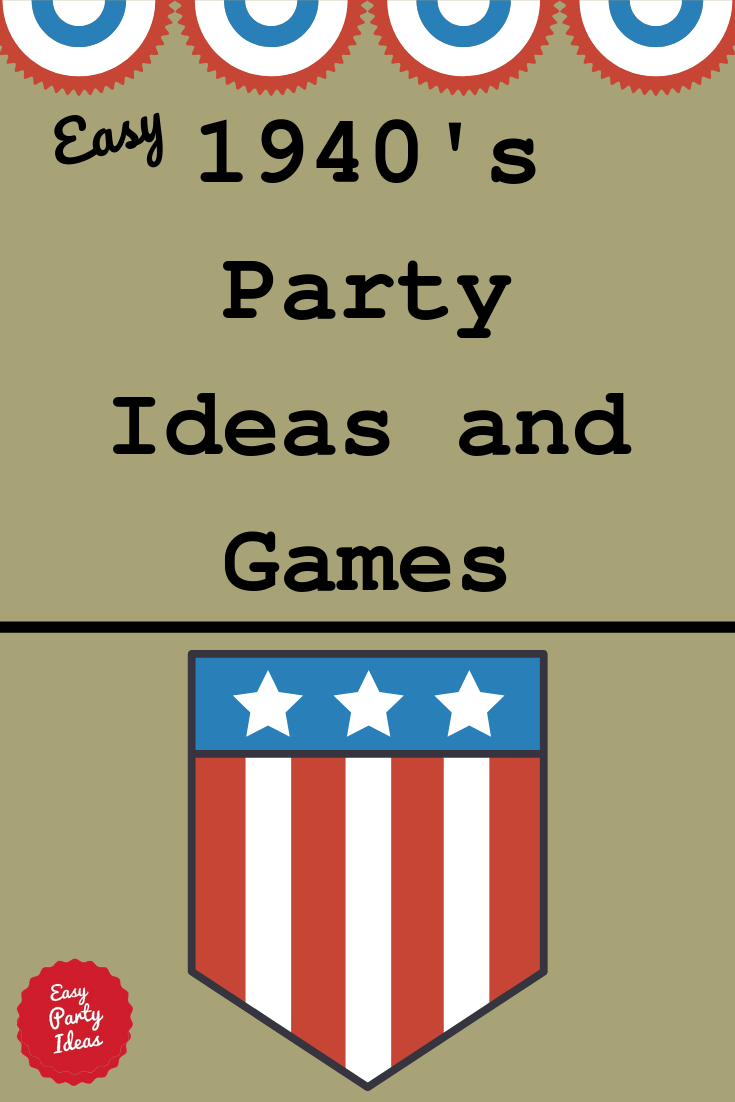 This site is a participant in the Amazon Services LLC Associates Program, an affiliate advertising program designed to provide a means for sites to earn advertising fees by advertising and linking to amazon.com.

Let's

Connect

!

Other Decade Themes You Might Like