70s Party Ideas

This post may contain affiliate links. Read our full disclosure policy. 
A 70s Party is a great theme - the music, the mirror balls, the colored lights - it all combines for a glitzy and gaudy, over the top night of fun!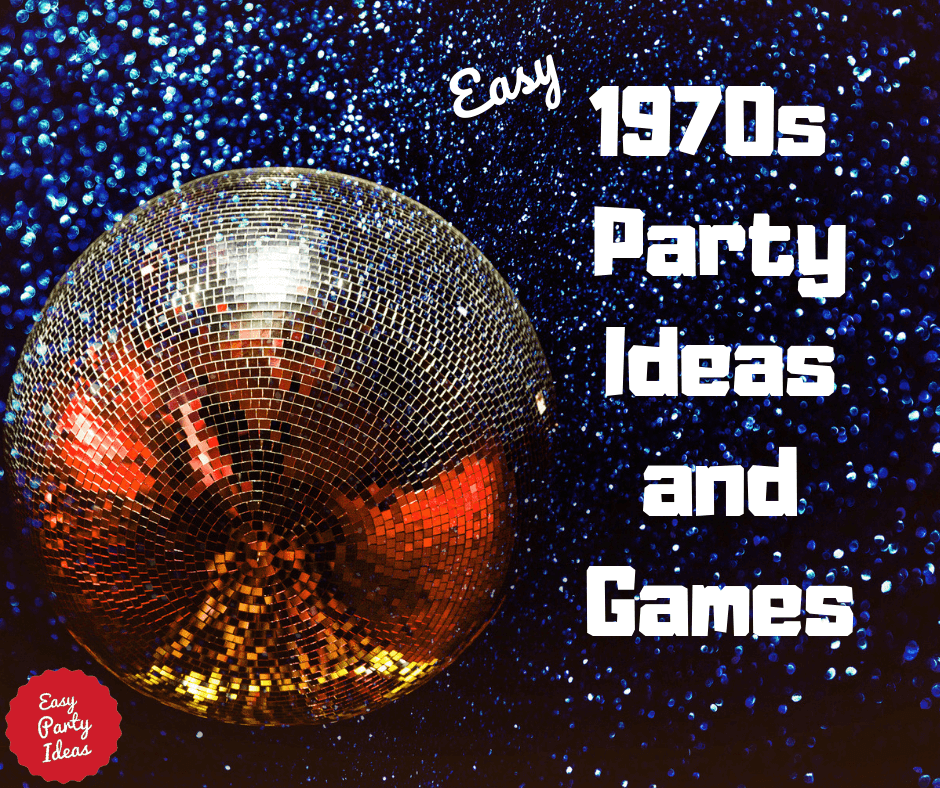 ---
70s Party Invitations

There are some really great invitation ideas out there that salute the 1970s! Here are some of the best:

70s Party Decorations
Disco and music were important to the 70s, so you'll want to include items of that sort in your decorations. Here are some ideas:

1970's scene setters
Be sure to include some little disco balls in your party decorations - it is easy to scatter them onto tables and around your party area, and even give as favors
1970s Party Games and Activities
Dancing to Disco music is sure to be on your list. Here are some other fun ideas:
Teach dance steps to the popular dances of the 1970's, such as the "hustle"
Play a 1970s trivia game (read all about easy and cheap printable games)

Have guests come in their best 1970s attire, and have a fashion show or at least award prizes for the best dressers
Play a vintage party game from the 1970s! One that was a popular favorite was "pass the orange." Basically it is a relay race between two or more teams. Have everyone from each team stand in a line, and you need one orange for each team. On "go", the first player from each team takes the orange and puts it under their chin. Then they must pass the orange to the next player without using their hands! The orange passes down the line of players, and the first team that gets to the end of their line wins!
Alternatives to Disco
No, the 1970's wasn't only about disco! Something else that was a hugely important event of the time was the bicentennial of the U.S.A. - 200 years was celebrated in 1976, and patriotic fever was everywhere. The 1970s also brought major events in the sports world, such as the stunning performance by Nadia Comaneci in the 1976 Summer Olympics.
There were several other firsts in this decade
The start of the Star Wars movie franchise
The start of the Saturday Night Live TV Show

The popular decorating colors were avocado green, harvest gold and orange

You could have guests come not only as Disco Divas, but as a character from Star Wars or Saturday Night Love (love the Coneheads!)

You can include these other items into your 1970s party:
This site is a participant in the Amazon Services LLC Associates Program, an affiliate advertising program designed to provide a means for sites to earn advertising fees by advertising and linking to amazon.com.

Let's

Connect

!