Top Ten Easy
Christmas Party Theme Ideas
This post may contain affiliate links. Read our full disclosure policy. 
Looking for great Christmas party theme ideas?
It seems that everybody wants to have a party at Christmas and having a party theme takes it to the next level.
Don't worry. It will be easy!
Even those who aren't usually interested in having parties, or going to parties for that matter, get into the spirit and start thinking of ways to share time with friends in a fun and relaxing atmosphere.
These pages will help you with inspiration, tips and tidbits.
Of course, you don't have to have a special theme, because Christmas can be the theme itself.
But you'll want to consider what type of party you are going to have when you begin taking the steps of planning a Christmas party.

What types of Christmas parties are there?

There are lots of interesting, creative ideas for Christmas parties.

Below, and on the following pages, you'll find the top ten Christmas theme party ideas to choose from...


Christmas Party Theme Idea #1 -
Traditional Christmas Party
Having a party that is a general, basic Christmas party is a time-honored tradition.
Lots of lights are in order and some Christmas music playing in the background.
What is your favorite?
In addition to carols, there are Christmas music collections from every genre of music - classical, country, rock, big band...actually probably any type of music you can think of, there will be a Christmas collection of music for it. So choose what you and your friends will most like to hear.
At this party you can serve a buffet dinner, snacks or just appetizers.
Make it clear to your guests so they'll know what to expect, especially if they have other parties they are juggling the same evening.
Add some fun games from our remarkable Christmas party games collection.

---
Christmas Party Idea #2-
Gift Exchange Parties
(White Elephant Party, Ornament Exchange, etc.)
Gift Exchange Parties, whether it be for a cookie exchange, ornament exchange or "white elephant", are very popular at this time of year.
With a White Elephant Gift Exchange, everyone brings an unwanted gift to exchange with others. A friend has one of these parties every year and it is huge, with over 30 gifts being exchanged during the evening. There are some really interesting things that are brought in!
Another popular exchange is to have everyone bring an ornament and exchange them following a set of guidelines to make it more fun. See our page of party gift exchange games for suggestions on how to make your gift exchange party the highlight of the Christmas holiday party season.
You'll also find ideas for doing other types of "exchange parties" as well.
---
Christmas Theme Idea #3 -
Cheezy Christmas Sweater
This one is really fun.
One of the top favorite parties is to have an ugly Christmas sweater party. Read about one here.
Give prizes for the best (worst?) Christmas clothing.
One party I went to that did this and not only did everyone wear their craziest Christmas sweater, but it was also a "Fake Moustache Party". Everyone wore fake moustaches too.
Don't ask why - but it was just fun!

Add some fun to your Christmas sweater party with
Christmas sweater food picks!
---
Christmas Party Idea #4 -
Christmas Costume Party
I love to dress up for parties, and Christmas is just as good a time as any!
Here are some fun ideas from one of our visitors about a Christmas Costume Party, as well as some ideas for Christmas costumes.
Pass out prizes for the costumes that bring out the best Christmas spirit. Enjoying each other's costumes will be a highlight of the evening!
---
Christmas Party Ideas #5 -
Twelve Days of Christmas Party
On the first day of Christmas my true love gave to me...a Twelve Days of Christmas Party!
This one has lots of decorating opportunities, from partridges and pears to five golden rings, as well as activities based on the song built right in!


---
Christmas Party Ideas #6 -
Christmas Tree Party
Turn the traditional centerpiece of every home's decoration at Christmas, the Christmas tree, into your Christmas party theme by hosting a Christmas Tree Party.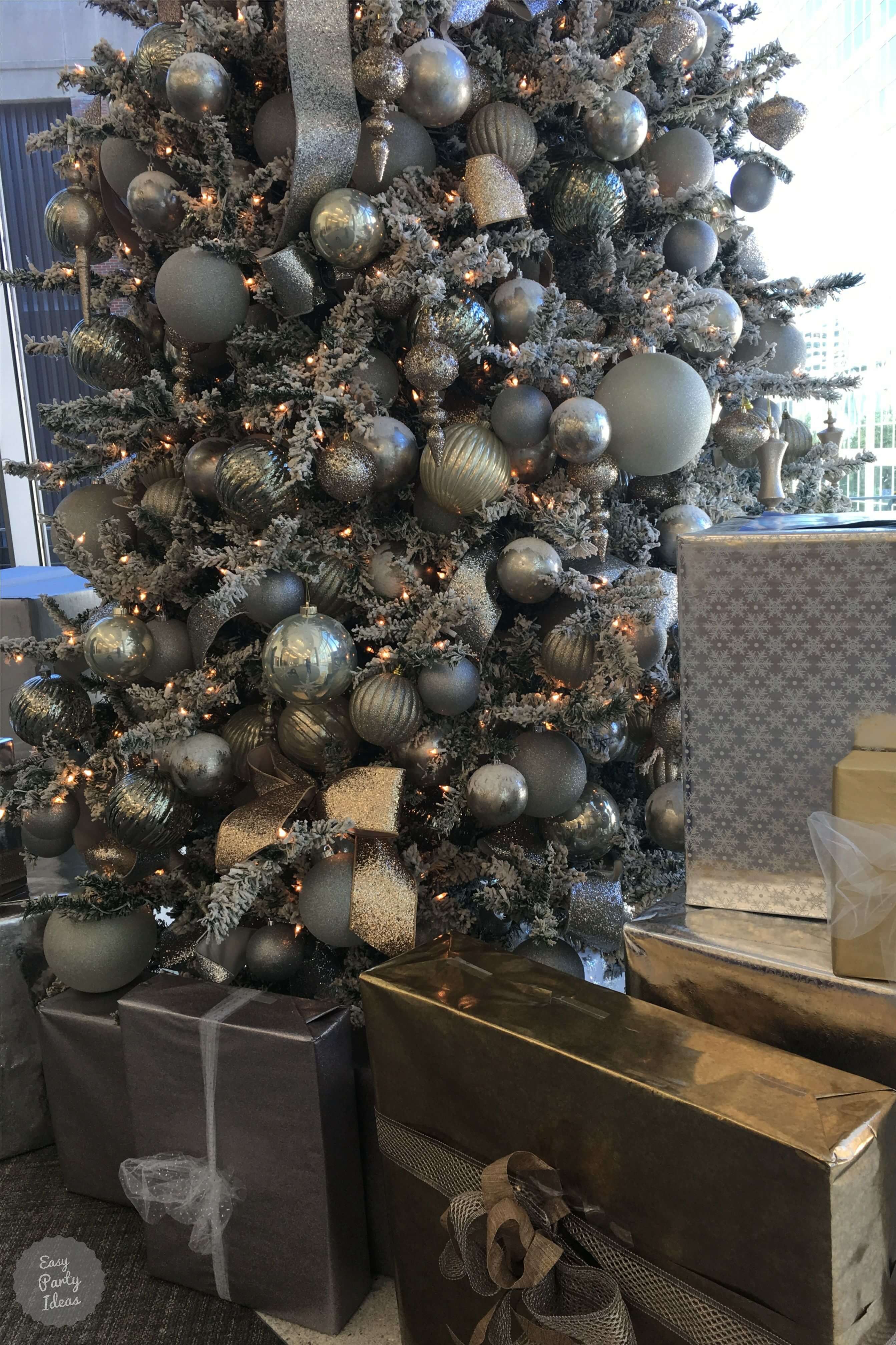 Top 10 Christmas Theme Party Ideas continues on Page 2


Order Highest Quality Christmas Party Supplies


This site is a participant in the Amazon Services LLC Associates Program, an affiliate advertising program designed to provide a means for sites to earn advertising fees by advertising and linking to amazon.com.

Have A Great Christmas Idea?
Do you have a great party theme or party game for a Christmas party? Share it!
Let's

Connect

!

Recommended Pages:
Top 10 Christmas Theme Party Ideas (Page 2)
Christmas Cakes for every Christmas Party Theme