Adult Slumber Party Ideas
This post may contain affiliate links. Read our full disclosure policy. 
Have you ever been to an adult slumber party?
Girls just want to have fun...no matter how old they are!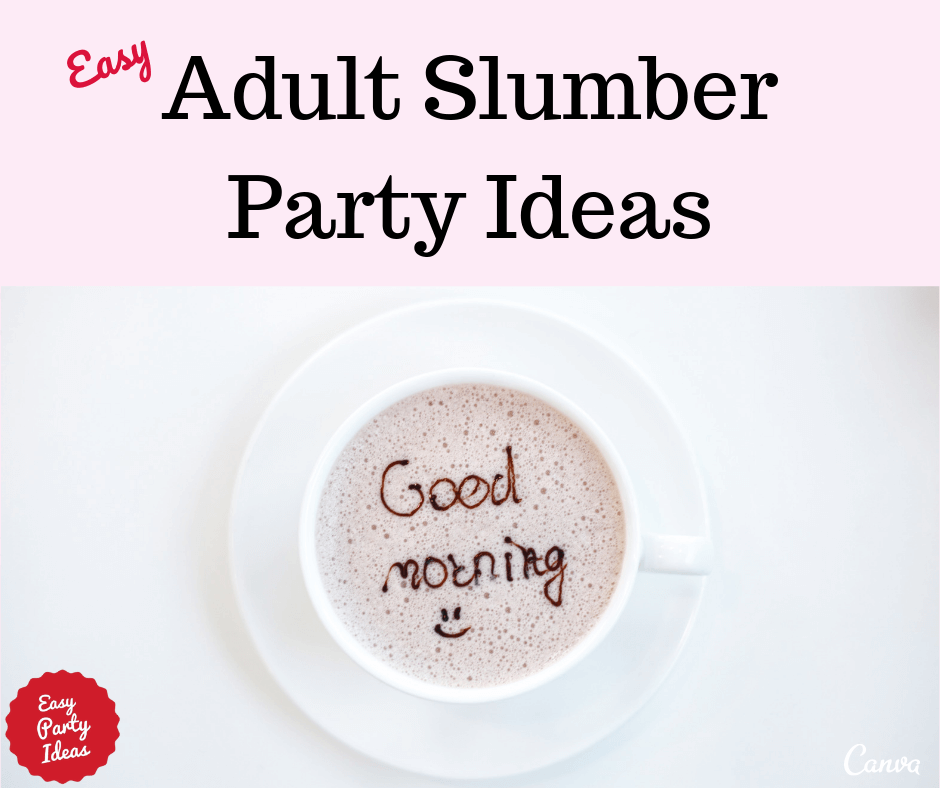 Why even have an adult slumber party?
Sometimes a party might take the form of a girl's retreat to a spa or workshop center.
Some friends have "scrapbooking weekends" where they gather together at a friends house, lake cabin, or hotel. Time to get away from all the distractions and spend time doing something they love.

I have other friends who take summer trips together with just the girlfriends - sometimes even with the kids (but minus the men in their lives!)
Personally, I've been able to go on girl weekend trips with a group of some of my favorite friends to destinations like Mexico and the Gulf. It is a great time to reconnect with friends when life has gotten in the way of spending time together, but you don't have to go to an exotic destination. You can all be in the same town, and set aside this special time to be together.
A bachelorette night is another great time to plan a sleepover or weekend together.

What to do at the slumber party
You can always have an old-fashioned sleepover party at home. Enjoy doing the things you used to do...makeovers, spa treatments and movies. That includes playing some of the great slumber party games that you played as a kid. You'll be surprised at how fun it can be to get out some of the old games. You can play a new game too, such as bunco, which is so much fun, especially if you have a nice size group.

You can have someone, such as a beauty consultant for a "home party" service like Mary Kay, Beauticontrol, etc. come and give a presentation and spa treatments. They'd be happy to do it because they know they'll be getting orders that night for their great products! You can also hire a manicurist to come and give everyone a little attention.
Check out these spa party ideas for inspiration!
Is this Bachelorette party? Include Bachelorette party games and activities!
Ideas from Site Visitors
Here are what some other ideas, and they come from our visitors (just like you!) and what they have said about their own slumber party nights:


This site is a participant in the Amazon Services LLC Associates Program, an affiliate advertising program designed to provide a means for sites to earn advertising fees by advertising and linking to amazon.com.

Let's

Connect

!

More ideas you'll like!