Wine Tasting Party
This post may contain affiliate links. Read our full disclosure policy. 
Hosting a wine tasting party can be a great and fun idea!
They are easy to plan, require no decoration, and can even save on the food budget!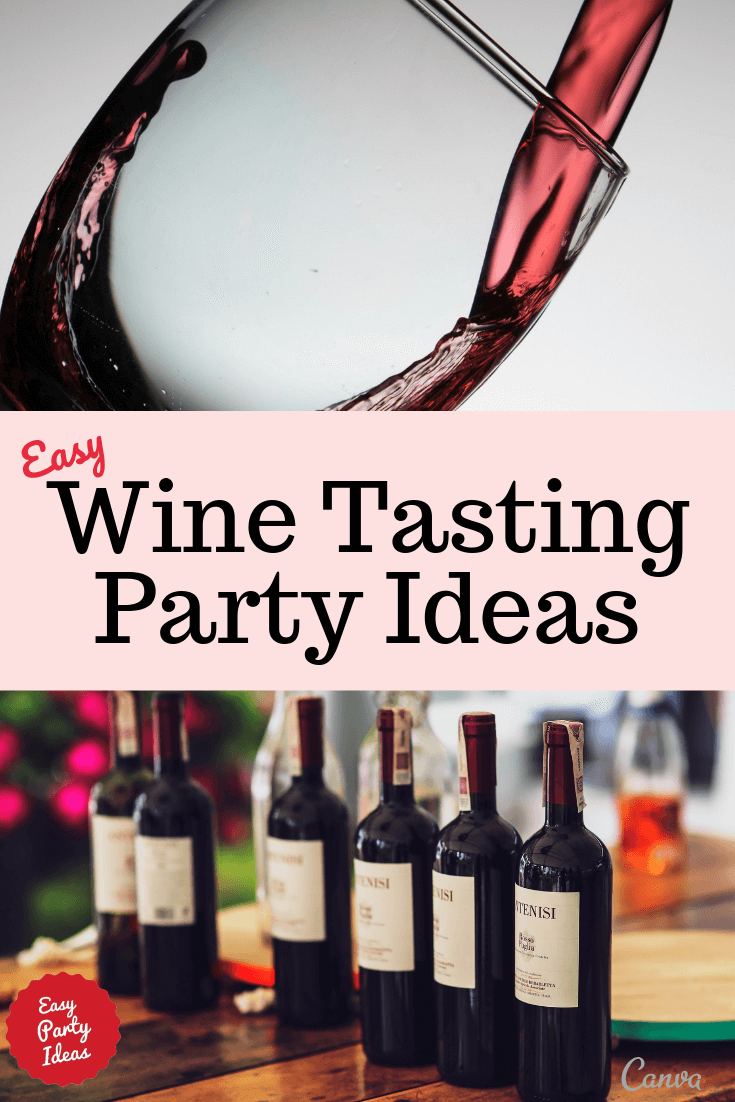 Ideas for occasions to host a wine tasting:
Alumni Event
Neighborhood Event
Old Friends meeting New Friends
Mom's Night Out Another reason a wine tasting works so well for a party is because there are many options wine tasting games at your party:
---
Wine Tasting Games
Here are some popular ways to do your wine tasting:
Blind Tasting Type of Wine - Serve the wines, but cover the labels. Have everyone vote to try to guess what type it is (a cab, merlot, etc.). If you wish, everyone can write down their answers. At the end of the party have a "reveal", with the guest(s) with the most correct answers winning a prize.
Blind Tasting Contest - Serve the wines, but cover the labels. Have everyone vote during the night for their favorite. Use Wine Tasting Bottle Bags to hide the bottle.
Wine Expert - Have an expert come give a formal tasting to your guests. You can find an expert at your wine store, nice restaurant, or at a nearby winery.
Wine Trivia Games - If you really want to make this wine tasting party memorable, a really fun idea is to play a Wine Trivia Game. Simply print and play! (There are champagne games too!)
Wine Tasting Themes - Consider tasting wines from a certain region - like all Texas wines, all French wines, etc. 
Price Point Wine Tasting - Serve wines within a certain price point, such as wines under $10.
Bring Your Favorite - Ask guests to bring a bottle of their favorite wine to the party. Let everyone vote on which one they liked best.
Pairings - Serve wines with specific foods that bring out the flavor in that particular bottle of wine.
Wine and Cheese Party - Simply put - serve wine, cheese and crackers. Perhaps some fruit. Easy!!

---
Wine Tasting Party Hints
Drink responsibly! Have a ride home or sleeping arrangements for guests who may need it after your wine tasting.
Have an option for guests who may come who are not interested in drinking wine - have some non-alcoholic choices available.
If you are selecting the wines to be tasted yourself, ask your wine store for some selections. They may even have some ideas for food to pair with specific wines.
Food can be really easy! French bread, grapes, and perhaps some cheese (make sure to replenish so it doesn't dry out!)
Provide dump buckets for guests to "dump" their wine into if they do not wish to drink it and would like to try a taste of something else.

Have A Great Party to Share?
We want to hear all about it!
This site is a participant in the Amazon Services LLC Associates Program, an affiliate advertising program designed to provide a means for sites to earn advertising fees by advertising and linking to amazon.com.

Let's

Connect

!

More Tastings
Tell us about your wine tasting party!