Wedding Party Theme
This post may contain affiliate links. Read our full disclosure policy. 
A wedding party theme is a perfect party for every little girl (and many of us big girls too) that is fascinated by the idea of a wedding.
A friend of mine asked me to help her brainstorm ideas for this theme. Her daughter had just been a flower girl in a wedding, and that was still the number one "pretend" activity in their house and a matter of much discussion.
These ideas ended up being used by someone else I know who was getting married and had four (4!) flower girls in her wedding, so she threw them a little "wedding" party of their own to celebrate her upcoming wedding.

Many little girls start planning their perfect wedding. So why not let them go all out with a wedding party! Plan to add this to your list of kid party ideas for a great, fun and unique birthday party.
Wedding Party Theme Ideas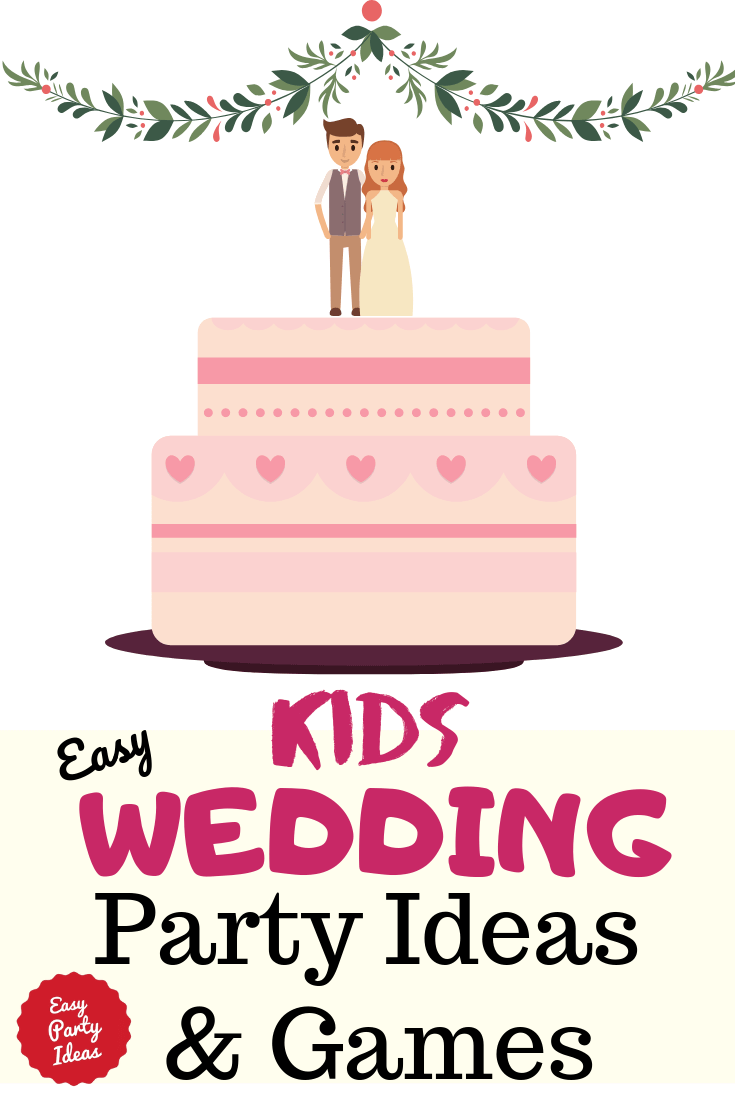 Invitations:
Wedding invitations!

Decorations:
Choose things you would see at a wedding...flowers (tissue paper or silk of course!)
Wedding or Wedding shower decorations (visit this page for ideas for a wedding party theme cake that is made out of flowers!)

Childrens Birthday Party Games and Activities:
Let each girl assemble her own bouquet
Have a veil for each little girl to wear
Have a doll for each little girl to dress like a bride - have them bring their own Barbie or American Girl and you provide the outfits, or provide an inexpensive doll and outfit from the $1 store for each girl

Make tissue paper flowers
Use toilet paper to design a dress and veil (similar to the mummy game played at Halloween)
Play Wedding Shower Games
Play Kiss the Groom - like Pin the Tail on the Donkey, but with a pair of lips placed on a poster of a man!
For a slumber party, try to find an old copy of the Mystery Date Board Game. A favorite for generations. Why don't they make it anymore?

Ring, Ring, Who's Got the Ring? (played like Button, Button, Who's Got the Button? - Select one player to be "It". "It" hides his eyes as the button is given to a child to hide in his hands behind his back. All other players put their hands behind their back as well. "It" uncovers his eyes and then has three chances to guess which child has the object.)
Take turns tossing a bouquet

Party Food:
Even if a kids birthday party, serve a cake that has been a made to look like a wedding cake.
You can also turn the doll on a Doll Cake into a bride!
This site is a participant in the Amazon Services LLC Associates Program, an affiliate advertising program designed to provide a means for sites to earn advertising fees by advertising and linking to amazon.com.

Let's

Connect

!

Bet you'll also like: