Barbie Cake!
This post may contain affiliate links. Read our full disclosure policy. 
A Barbie Cake has been in many little girl's list of great birthday cakes for decades! Here are some great examples that are easy to recreate and will be perfect for any Barbie Party.
Doll Cake
Ok, you see them often, but I guarantee you that every time you bring out one of these cute cakes with a Barbie in it, the girls go wild!!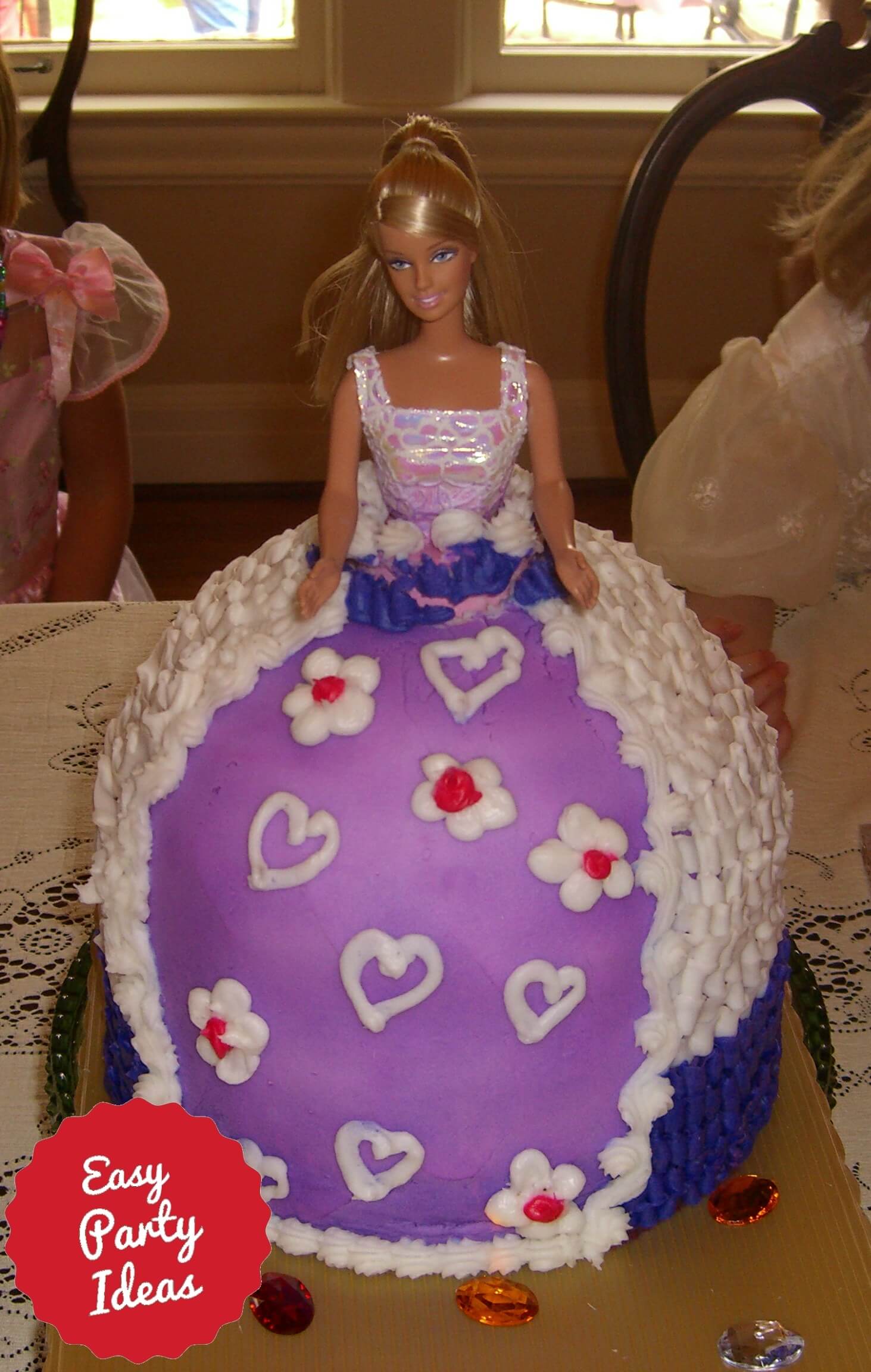 Back when I was a little girl, doll cakes were decorated with the head and torso of a doll, but that was it. No legs inside that beautiful skirt.
Today, you'll often find a Barbie at the center of the cake. You can wrap her legs in plastic wrap if you wish, to make cleanup a little easier, anddon't insert her until after the cake has cooled!
We've done this type of cake at our house, using a Polly Pocket doll. It was very cute, and very special!
~Shared by Lisa M.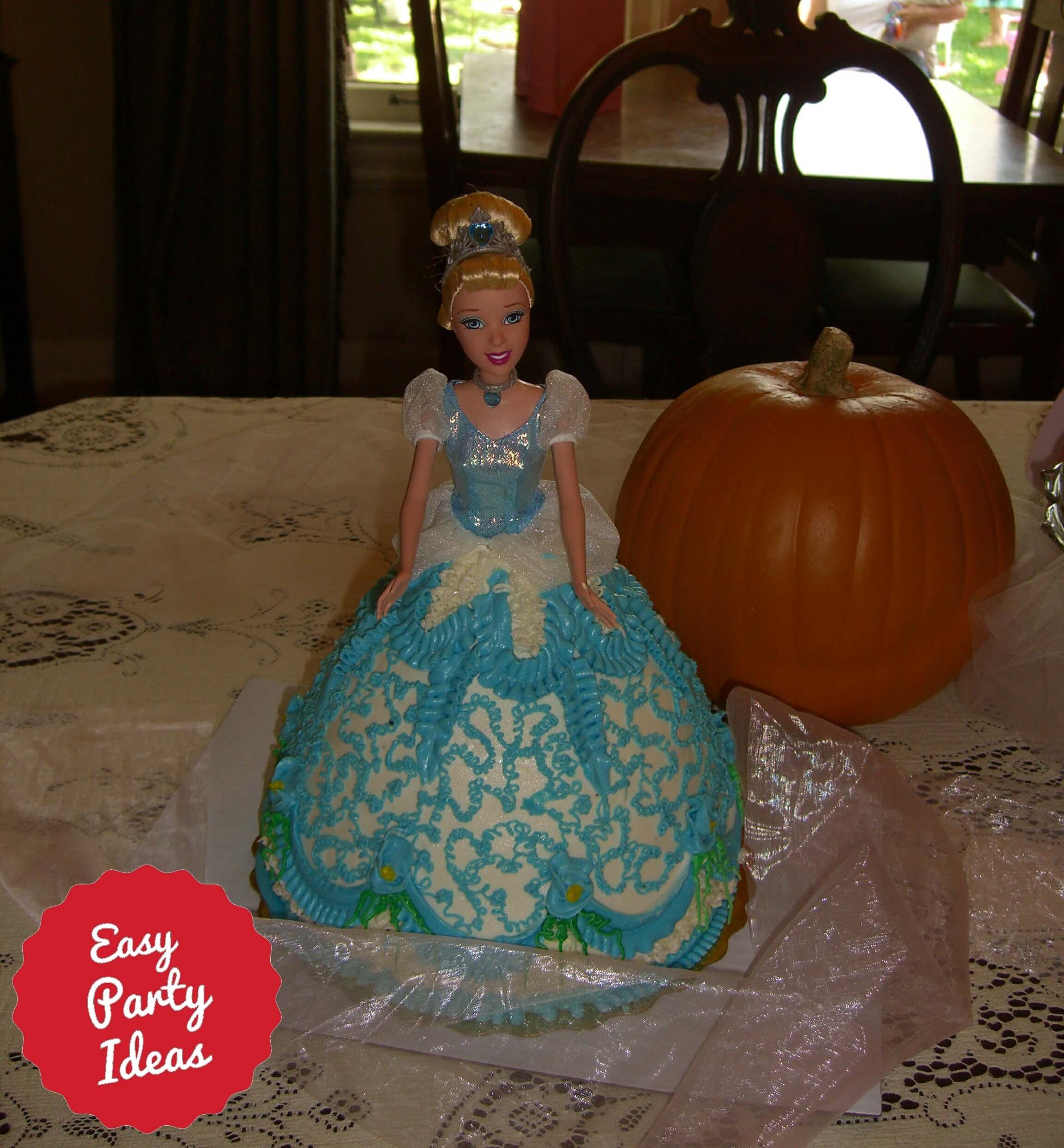 Here is another cute doll cake!
~Shared by Lisa M.

How to Make a Doll Cake

The easiest way to make a Barbie cake, with the dress being the cake, is by using a
Doll Cake Mold
like the one pictured below (Affiliate Link.)
I've created a doll cake like this before, and if you follow the instructions, you won't have any problem. It is a pretty easy shape to bake! The Wilton pan makes if very simple.

Here are a few helpful hints to go along with making this fun cake design:
Check the height of the doll you are using against the height of the skirt. If the doll is too tall, you can always place a sheet cake underneath for the doll's legs/feet to go into. If you are using a doll pick (just the torso, arms and head of the doll) then you won't have to worry about this problem.
Use mini pans to create small or individual Barbie doll cakes for every guest. 
Let the birthday girl help design the dress by picking out the color!

Another Option - Barbie Cake Idea
An easy alternative to the idea of having the cake be a dress for the doll is to decorate a regular sheet or round cake in "Barbie pink", and then pose a Barbie sitting on top of the cake! 
This site is a participant in the Amazon Services LLC Associates Program, an affiliate advertising program designed to provide a means for sites to earn advertising fees by advertising and linking to amazon.com.

Show Off Your Cake!
Show us your great cake and tell us how you did it!
Let's

Connect

!

Planning a Barbie Party? Check these out!