Preschool Halloween Party
This post may contain affiliate links. Read our full disclosure policy. 
Planning a Preschool Halloween party, Halloween baby party or Halloween party for a toddler? Here are some Halloween party ideas for baby thru preschool age.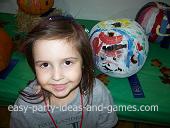 Our neighborhood has a Halloween party each year for baby thru preschool age.
We usually have a costume parade, some crafts, the spooky walk (cake walk) and hit a piñata.
We have the party at a playground and the kids are just happy getting to play while wearing their costumes!

Remember to keep these little ones safe at your preschool Halloween party. For example, don't use candles in jack o'lanterns and don't make it scary!

Even the youngest among us love to celebrate!
Plan fun, cute fall decorations (no scary Halloween decorations!), along with some fun activities
Perfect Preschool Halloween Parties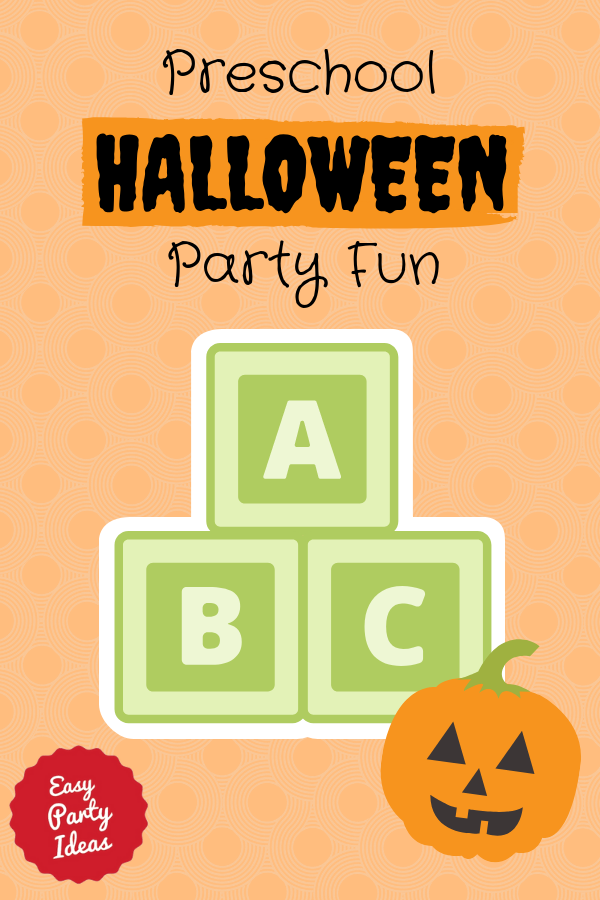 I love planning parties for preschool age children. They have a lot of fun doing the familiar, and enjoy letting their imagination create a wonderful adventure at every turn!
Some of my favorite Preschool Halloween Party Ideas include:

Decorate pumpkins with stickers, paint
Toss bean bags into a plastic pumpkin, witches' cauldron or something easy to toss into (you could even use a large basket for collecting leaves
Play in a pile of leaves
Play pin the nose on the pumpkin
Sing the "Itsy Bitsy Spider" while doing the motions
Have a costume parade
Bring in some of your child's favorite characters. Dress up the stuffed animals in costumes. You could have a Disney Halloween party, where your Pooh Bear wears a costume!

If you are looking for more fun Halloween activities, some games from our Kids Halloween party game list that are appropriate for our littlest party goers are:


Preschool Halloween Party Games
Bean Bag Toss - toss bean bags into a plastic Halloween pumpkin (make sure it has a large mouth so it is doable!)
Bobbing For Apples - float apples in water and try to get them out, using only your teeth. You can also hang little powdered donuts from a string in the air and see who can eat theirs off the fastest (a little more sanitary!)
Bobbing For Worms - Place a gummy worm on a paper plate (one plate for each player), and then cover with lots of whipped cream. Each player tries to find their worm - no hands!
Dr. Frankenstein - Have each child lay down on a large piece of butcher paper, trace around them, and then have them draw a monster on area traced.

Floating Pumpkins - Before the party, blow up lots of orange balloons. Pass them out at the party and let the children try to keep them in the air without touching the ground! Always have some extra blown up in case some get popped right away.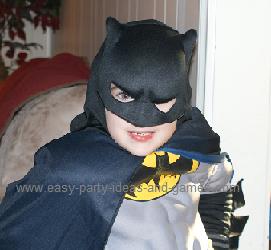 Freeze Dance - Lots of fun at a preschool halloween party. Everyone dances while music plays! When the music stops, everyone freezes.
Ghost Hunt - Cut small ghosts out of white paper and hide around the party area. Have each player find one ghost.
Halloween Musical Corners - You'll need a dice for this game. Normally you would designate six spaces in your party area as space #1, 2, 3, 4, 5, and 6. But for a Halloween party you could designate one corner as the pumpkins, one as the ghosts, etc. While music is playing, have the kids run around the party area. When the music stops, the kids should move to one of the six spaces. Roll the dice, and the kids at the corresponding dice must do some action, such as 10 jumping jacks, running in place for 10 seconds, etc.
Monster Monster Game - This one is played at every kids party I have ever thrown. The kids love it! A parent is the monster, and stands at one end of the yard. The kids are at the other end of the yard. The kids yell together, "Monster, Monster, are you hungry?" to which the monster will say "No, not really, come closer". The kids will all come a little closer and ask the question again. This happens over and over, until the monster finally answers "Yes"! At this point the monster tries to catch as many children as possible and they become monsters too. The game starts over, with the new monsters on one side of the yard and the other kids at the other side of the yard.

Pass the Pumpkin - Played just like Hot Potato, but with a pumpkin!

Pinata - Pinatas are always fun!
Pin the … - make up your own game. Pin the nose on the pumpkin, the hat on the witch, etc.
Pumpkin Bowling - Try to knock over some plastic water bottles by bowling with a pumpkin.

Pumpkin, Pumpkin, Who's Got the Pumpkin? - Like "button, button, who's got the button" but with a little candy pumpkin.
Pumpkin Ring Toss - Toss a hula hoop or ring around a pumpkin.

Spooky Walk - a cake walk with Halloween music
Witches' Cauldron - Fill a witches' cauldron with Styrofoam peanuts and small prizes. Have players reach in a pull out a prize.
Have A Great Halloween Idea?
Do you have a great idea for celebrating Halloween? Share it!
This site is a participant in the Amazon Services LLC Associates Program, an affiliate advertising program designed to provide a means for sites to earn advertising fees by advertising and linking to amazon.com.

Let's

Connect

!

Help when you need it:
Halloween Party Supplies, Invitations and Favors