Halloween Party Songs
This post may contain affiliate links. Read our full disclosure policy. 
Here is a list of some of the most popular Halloween party songs. Along with great Halloween party decorations, playing Halloween party music will help you make the most of your Halloween party theme.
You can usually find a Halloween party mix CD at most party stores, or make your own!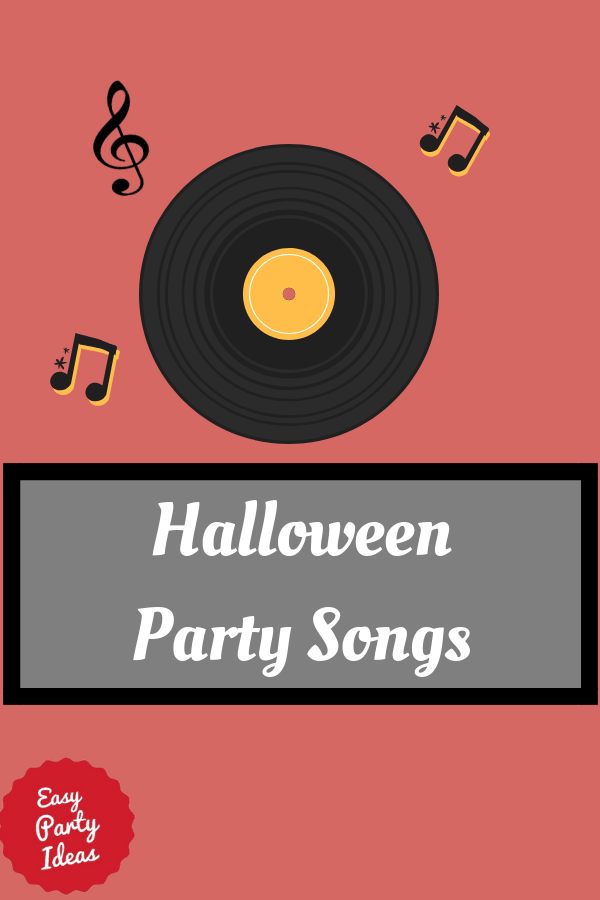 Halloween Party Songs Classics
Monster Mash by Bobby "Boris" Pickett
Purple People Eater by Sheb Wooley
Ghostbusters Theme
The Time Warp from The Rocky Horry Picture Show
Thriller by Michael Jackson
Superfreak by Rick James
Devil Went Down to Georgia by Charlie Daniels Band Rock N Roll Halloween Party Mix:
Highway to Hell – AC/DC
Hells Bells – AC/DC
Bat Out of Hell – Meat Loaf
Don't Fear the Reaper – Blue Oyster Cult
Sympathy for the Devil – The Rolling Stones
Runnin' with the Devil – Van Halen
Voodoo Chile - Jimi Hendrix or Stevie Ray Vaughan
Black Magic Woman - Santana
Witchy Woman – Eagles
Rhiannon – Fleetwood Mac Creepy Halloween Party Music TV and Movie Themes:
Theme from Ghostbusters
Theme from the Addams Family
Theme from Bewitched
Theme from the Munsters
Theme from the Twilight Zone
Theme from the XFiles
Theme from Halloween
Theme from Jaws



More Recent Songs to play at a Halloween Party

J.P. from Indiana, an Easy Party Ideas and Games.com site visitor adds: "We also included to our list the following songs for our Halloween Party....
Moon Dance-Van Morrison
Devil Inside-INXS
Tiny Daggers-INXS
Little Red Riding Hood-Sam the Sham and the Pharaohs
Wanted Dead or Alive-Bon Jovi
Ghost In this House-Alison Krauss
The Creeper-Molly Hatchet
Hotel California-Eagles
Bella's Song-Twilight
Love Bites-Def Leopard
Hysteria-Def Leopard
The First cut is the Deepest-Rod Stewart or Sheryl Crow Enjoy...
Other site visitors have added these Halloween party songs:
Witch Doctor
Oogie Boogie's Song
Black Magic Woman
This is Halloween
Living Dead Girl
Hells Bells
Nature Trail to Hell by "Weird Al" Yankovic
Do you have any songs to add to our Halloween music party list? Share your Halloween song ideas with us!
Have A Great Halloween Idea?
Do you have a great idea for celebrating Halloween? Share it!
This site is a participant in the Amazon Services LLC Associates Program, an affiliate advertising program designed to provide a means for sites to earn advertising fees by advertising and linking to amazon.com.

Halloween Party Decorations
Music can be considered to be part of the decorations of the party - tunes add to the aesthetic so much! Here are links to purchase some of the most popular Halloween party decorations to add to your event:
Flameless Candles
Black Lights
Strobe Lights
Fog Machine
Cobwebs
Candleabra
Stuffed Crows
Halloween Scene Setters
Tombstone Decorations
Spider Decorations
Halloween Potion Jars
Halloween Skull and Skeleton Decorations
Halloween Pumpkins
Scary Sounds CD
Let's

Connect

!

Going with Halloween Party Music...
Easy and Cheap Halloween Decorations