Wedding Shower Ideas
This post may contain affiliate links. Read our full disclosure policy.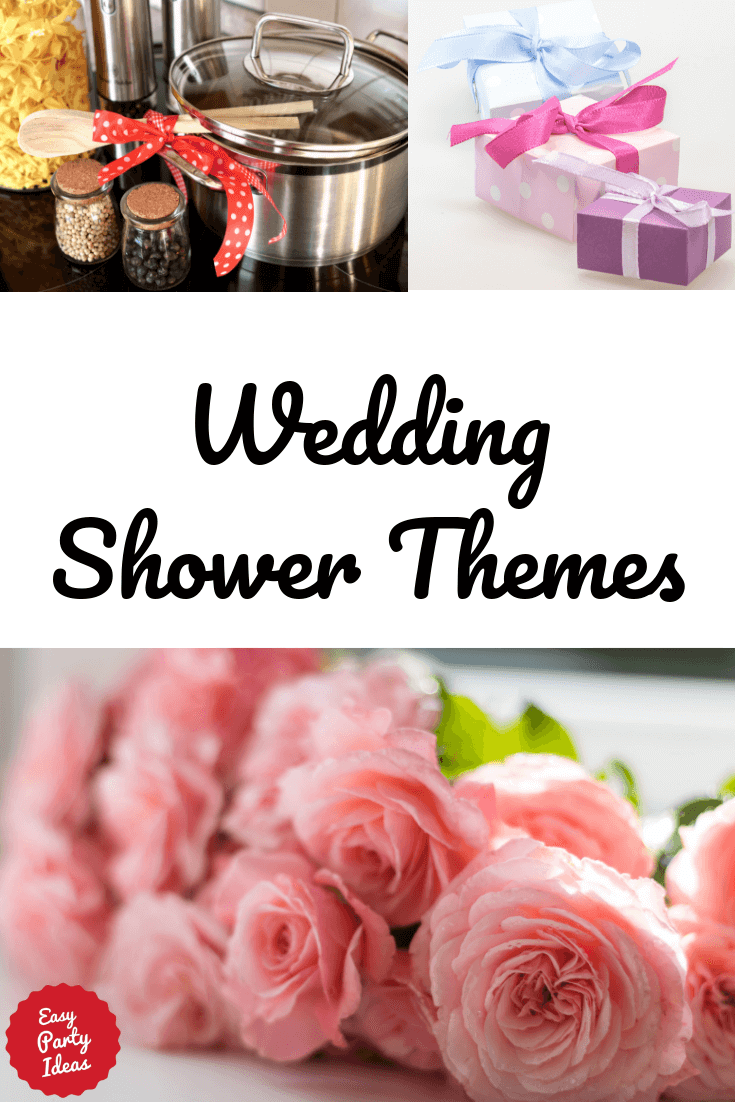 One of the most popular Wedding Shower Ideas is the traditional shower. Typically held in the afternoon, it is a gathering of the bride's female friends and relatives, coming together to shower her with gifts.

Today buying gifts for a shower or wedding is so much easier. The bride has often completed a wedding registry at one or more stores, listing everything she wants and needs.

At these showers, the hostess may serve cake or petit fours with mints, nuts, and punch, a brunch menu or a luncheon. Sometimes an afternoon tea is served! A corsage for the bride is a nice touch, and everything is typically elegant, light and special. 
Shower games can be played, or the refreshments and opening gifts, along with visiting with each other, can pass the time.

Some of my favorite games are the printable games available from
Print Games Now.
You simply purchase online, then print as many copies as you need at home. Very easy and am extremely inexpensive product!
---
The Best Wedding Shower Ideas and Themes
If you are looking for wedding shower ideas or themes that are different from a traditional shower, try one of these…
Around the Clock Shower – Each guest is assigned a particular time of day and brings a gift that would be used at that time. For example, someone assigned the time of 8:00 a.m. might bring coffee cups or a juicer. A guest who is assigned an afternoon time might bring a teapot.
Couples Shower - At a couples shower, both men and women are invited. Gifts can include things the man might like too…such as tools, grilling equipment, or outdoor items.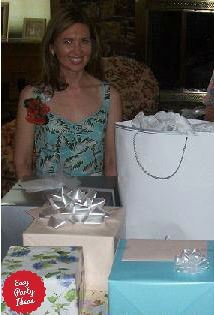 Crate and Barrel Shower – If the bride is registered at Crate and Barrel and having multiple showers, consider having a Crate and Barrel Shower, with gifts coming primarily from that store. FYI: Crate and Barrel packs their gifts in wonderful, sturdy boxes. It is customary to not wrap these gifts – just bring in the Crate and Barrel box and add a bow!
Holiday Shower - If several showers will be planned, a holiday shower is a fun option. Guests can be assigned a holiday or select one themselves, and they can bring a gift related to that holiday (a platter for a dinner, decorations or seasonal items). Another twist…if the bride has registered for special Christmas dishes, throw a holiday shower to help her complete the pattern and add accessories.

Kitchen Shower – Along the lines of those classic wedding shower ideas, each guest brings things primarily for the kitchen – pots and pans, cooking utensils, etc.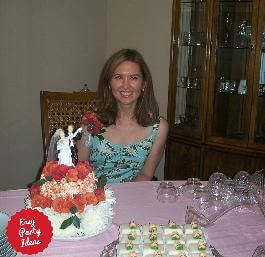 Lingerie Shower - If the bride has registered for lingerie, perhaps at Victoria's Secret or another fine store, throw her a lingerie shower! This also makes for great bachelorette party ideas, or as a part of a bachelorette party (with going out to dinner or a night on the town after the shower portion).

Pampered Chef or Tupperware Shower - Sometimes a bride selects some of the great products from Pampered Chef or Tupperware. A consultant for one of these companies can work with the hostess to provide all the party activities – the guests get to shop for the bride, and for themselves as well!
Tasting Party - Give your guests something unique and really elegant with a wine tasting party or champagne tasting! A beer tasting works great too, especially if you tie it in with a cookout! Makes a great couples shower!

Holiday Shower - If the wedding or showers are taking place near the holidays, consider giving a "holiday shower". For example with a Christmas shower, guests would bring ornaments, Christmas decor - the bride could even register for Christmas theme china!

"Learn Something New" Shower - With everyone together, it can be fun to learn something together. A cooking class, painting class, or even a flower arranging class is something everyone would enjoy! This flower arrangement was made to look like a wedding cake!

Some of our site visitors have the best ideas of all! Here is a great adult slumber party idea...

You can add yours too!
Do you have a great easy party idea or game?
Share your great ideas!
This site is a participant in the Amazon Services LLC Associates Program, an affiliate advertising program designed to provide a means for sites to earn advertising fees by advertising and linking to amazon.com.

Let's

Connect

!

Complete your party planning with these great links:


 If you need bridal shower favors, view the exclusive bridal shower favors from Beau-coup.
Giant list of Adult Party Theme Ideas.