Pink Party! 
This post may contain affiliate links. Read our full disclosure policy. 
One of my favorite parties to ever throw was a pink party. It was a great girl's night out for me and about 30 other ladies! It is now on my list as one of my favorite adult party ideas. And by popular demand we have redone it TWICE!

The invitations were pink, the decorations were pink, and everyone dressed in pink! More and more pink.
You see, the whole reason I wanted to have "pink" themed party is because I have a recipe for this special pink punch. At a previous party that was a different theme, I had not served the punch, but I had so many requests for it! That night I promised everyone I'd have another party soon that would be devoted to the pink punch. So I did.
Invitations were printed on pink computer paper, and then, for decor we had pink balloons, pink tablecloths, pink candles, and pink flowers.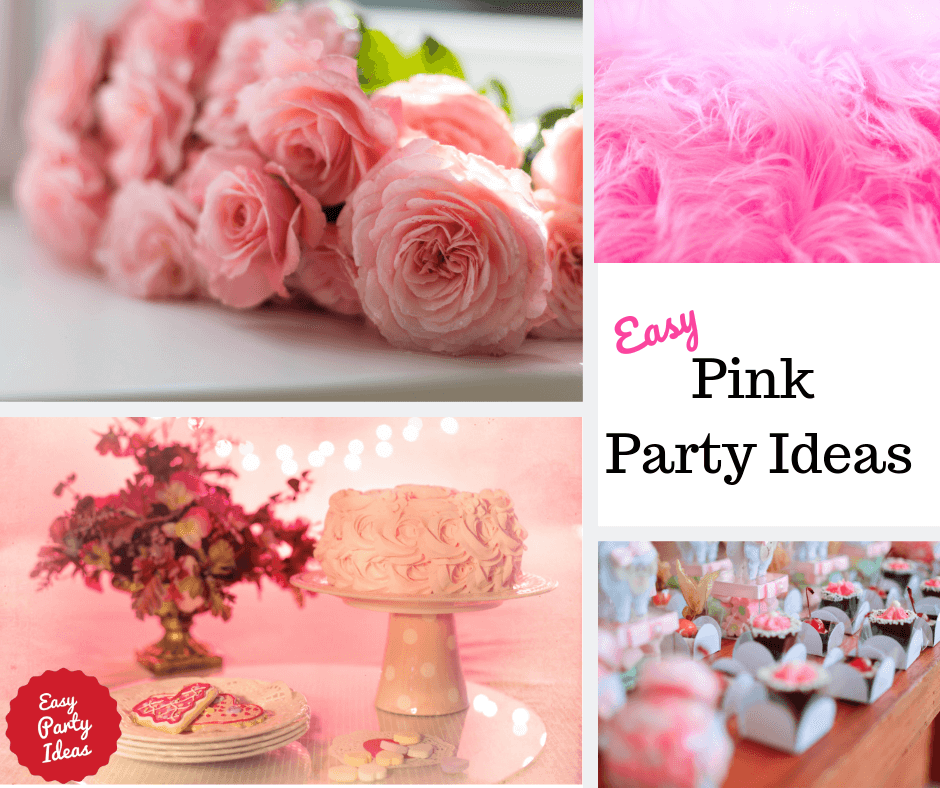 ---
How to throw a Pink Party
Now the really fun part was that everyone was told to come dressed in pink. And almost 100% of the people did. For those who didn't, hee hee, I had gone to the $1 store and bought random pink items for them to wear. Giant sunglasses, floppy hats, that sort of thing. So if anyone walked in the door without wearing something that was pink, they were made pink.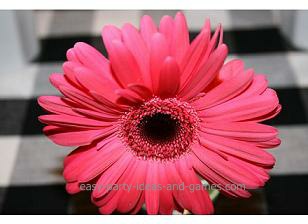 Now, the really, really fun part was a pink auction. I printed up fake pink money. Each "bill" said "$100 Pink Dollars". As each person poured a drink of punch they got pink dollars. If they gave me a hug they got pink dollars. If they had done a good deed that day they got pink dollars, you get the idea. At the end of the night we had plans for those "pink dollars".
We next recognized the ladies who were dress the most in pink. Two ladies really went overboard - with pink head to toe!! They stood up before us and had a "pink off", and we declared it a tie. These two ladies each ended up with a bottle of champagne.
Next we auctioned off mystery prizes. Some were really good (bottles of rose wine, champagne, t-shirts) and some were...well more stuff from the $1 store.
The mystery prizes were in plain (pink) paper bags, so no one knew which was which. We had an auction using all those pink dollars everyone had been earning that night.
It was so much fun!
At the end of the pink party, we passed out party favors as everyone left, they were pink heart shaped bath fizzies.  
Adapt this party to any color, such as doing some of these ideas and changing the pink party to a purple party.
Have you been to a color themed party? If so, share it!

---
Pink Party Decorations
One easy way to add a lot of pink to your party is to buy rolls of pink tulle and drape it around doors, chandeliers and chairs.

Flower arrangements are always welcome at a party, and pink flowers are easy to come by! There is a lot of variety in pink flowers, from carnations, to lilies, to tulips, hydrandgas and roses.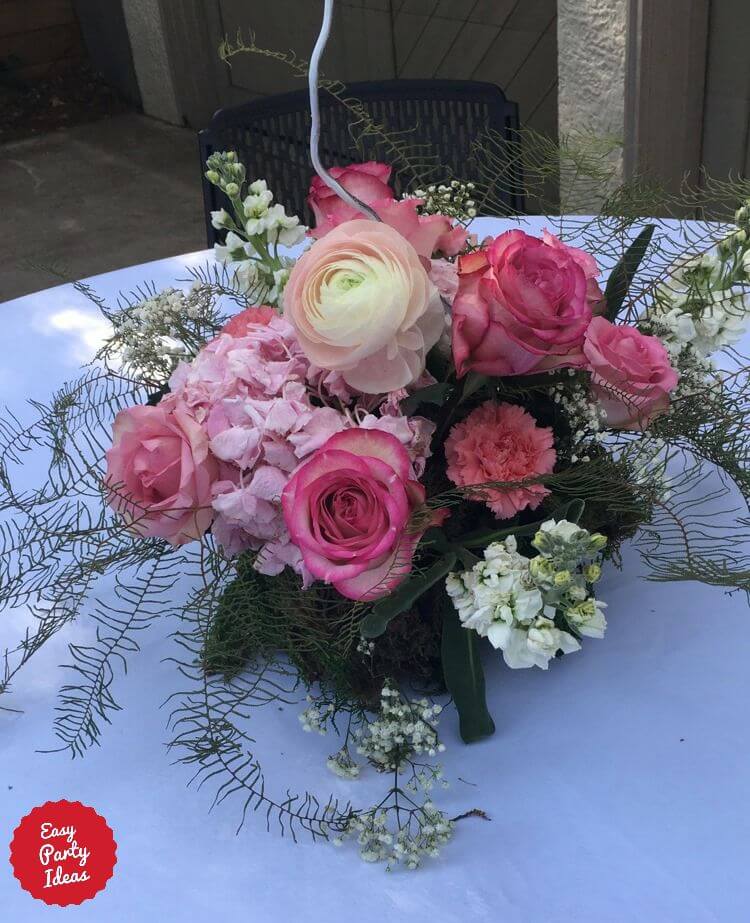 ---
Pink Photo Booth Backdrop

"Photo booths" and "photo backdrops" are a must at every party today! Here is a beautiful pink example

Visit the Photo Booth page for more ideas on creating a great photo booth or photo backdrop!

---
Pink Colored Sugar for Rimming Glasses

Adding pink colored sugar to the rim of your glasses would be a very nice touch at your party! It is easy to do too!
First, put regular granulated sugar in a plastic baggie that seals.

Add drops of food coloring to the sugar, and seal the bag. Only use a couple of drops. If it isn't dark enough, you can always add more food coloring.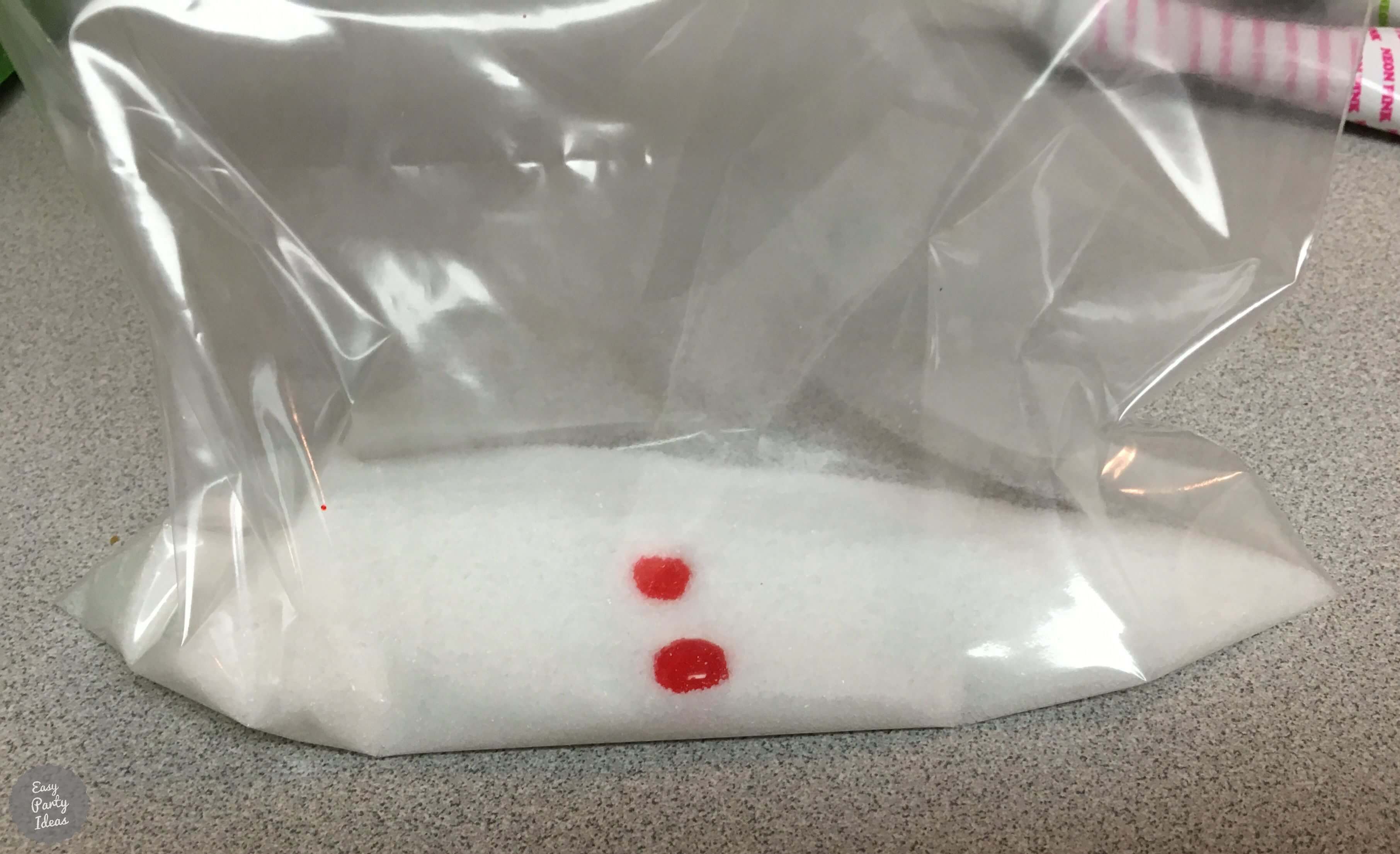 While holding the bag, mix the sugar and the food coloring by moving the sugar around in the bag. Continue until it reaches the desired color.

Put the colored sugar on a plate.

Dampen the rim of the glass, and then dip in the sugar. You will have a sugar rimmed glass!

---
Pink Party Favors
Everyone loves cookies, and a pink colored cookie would be a perfect party favor!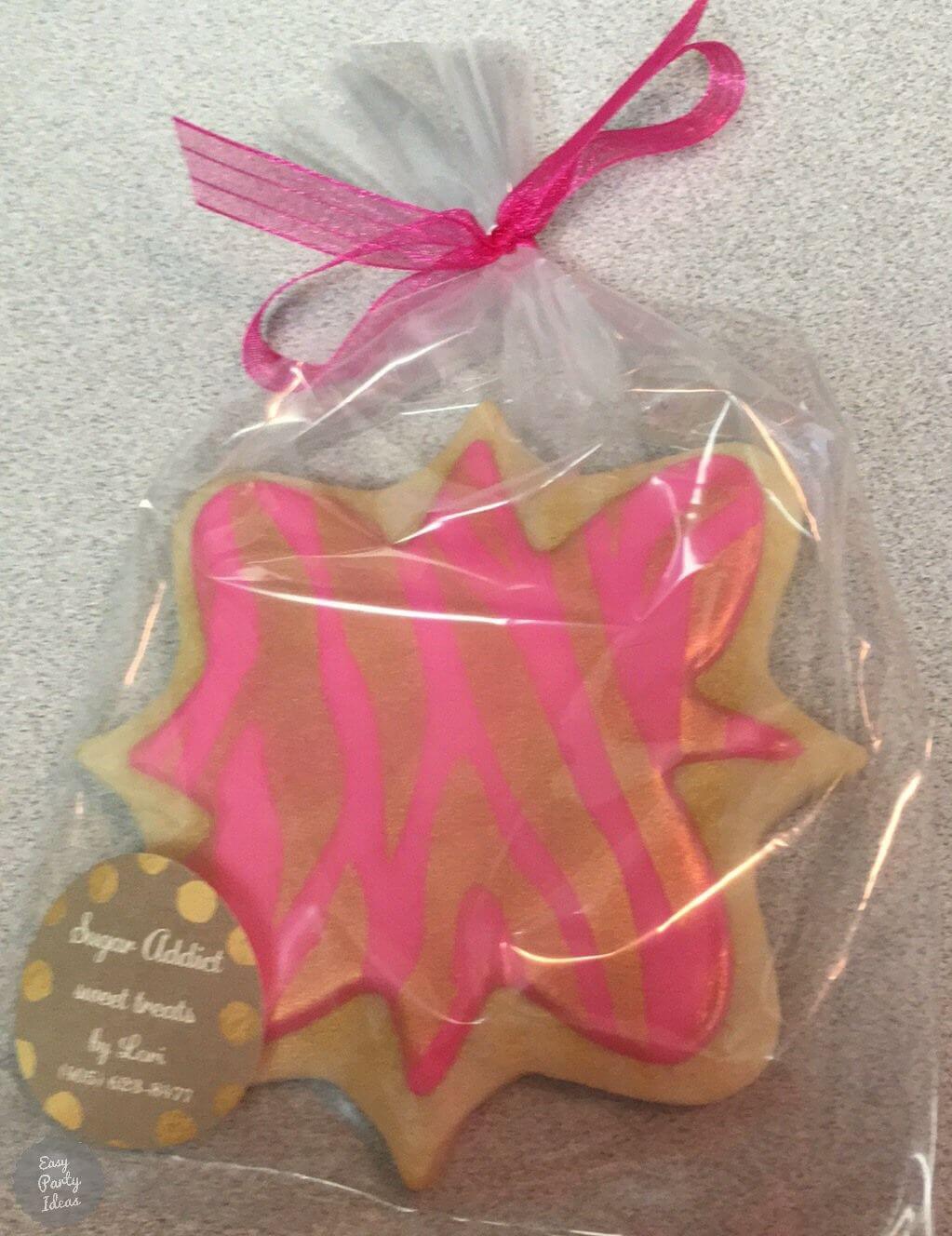 This site is a participant in the Amazon Services LLC Associates Program, an affiliate advertising program designed to provide a means for sites to earn advertising fees by advertising and linking to amazon.com.

Let's

Connect

!

Great "Girls Night" Ideas