It's a Piano Party!
This post may contain affiliate links. Read our full disclosure policy. 
A piano party can be a great way for piano students to get to show off their skills and have fun playing for their friends (great performance experience!) in a friendly, fun enviroment!
We're not talking about a piano recital here, but rather a fun get-together of friends who play the piano (or other instruments if you like) who would enjoy playing for one another.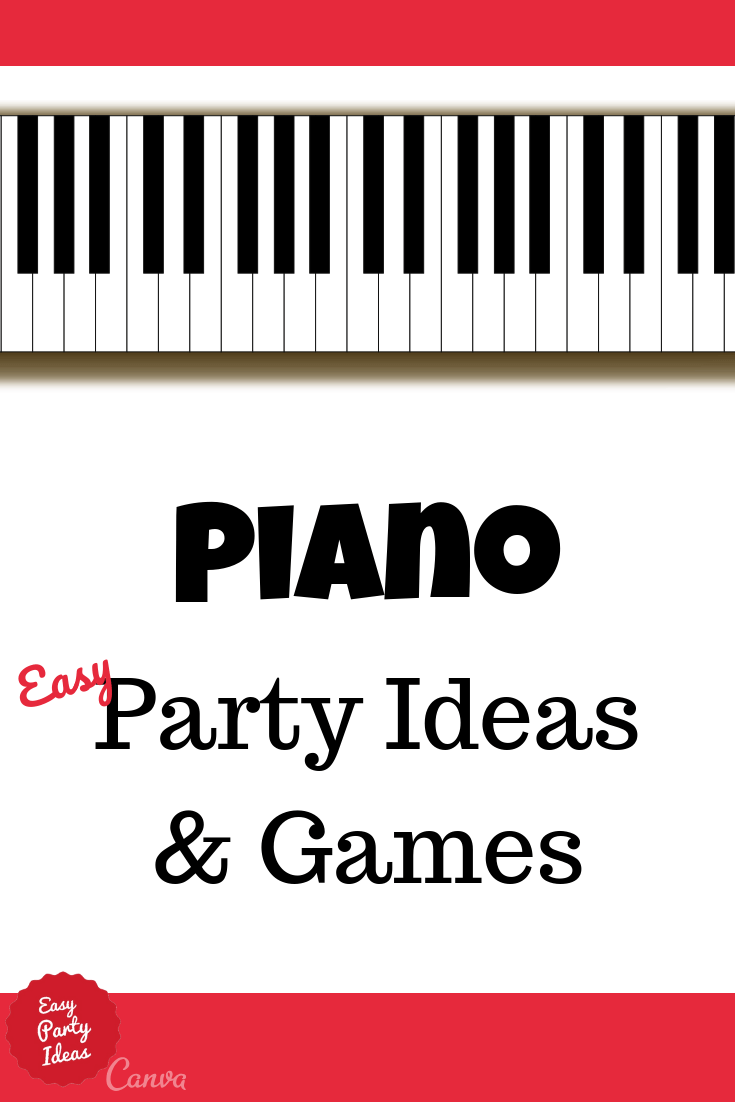 Fun things to do at a Piano Party

At the beginning of the party have some activities - whether they be organized music games or just letting everyone run around and have fun, because everyone will be very excited to see each other when they arrive!
Give everyone who wants a turn the opportunity to play. But if someone doesn't wish to participate, don't make them. This is a party after all!
Finish it off with a piano themed cake, cupcakes or ice cream!
We attended a party where the hostess happened to have a friend who was a professional pianist. The kids had fun playing outside, ate a picnic supper, and then came inside to take turns playing for one another. Then the pro pianists took a turn. She performed a few pieces and showed off her own CD's, which was really motivating for everyone!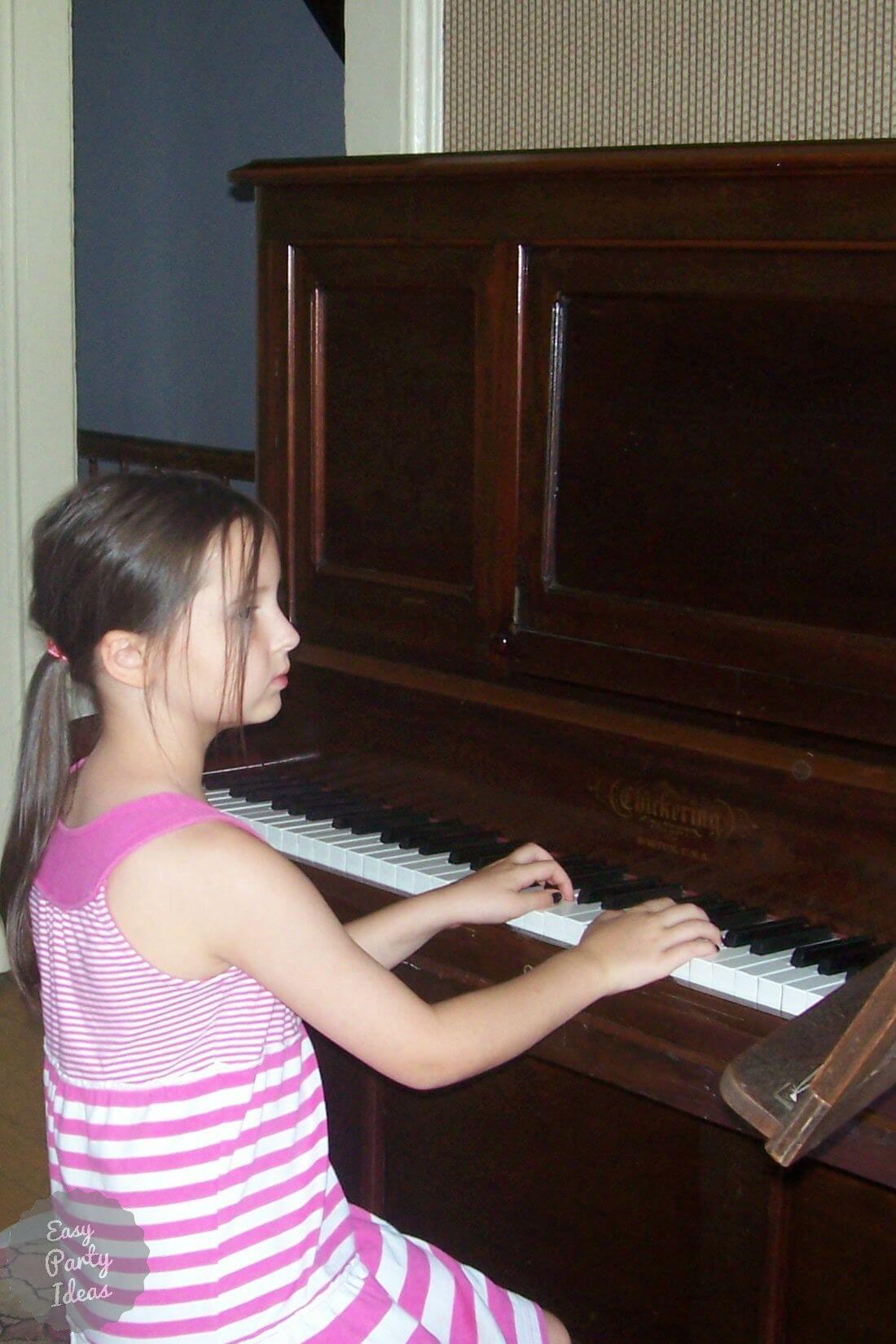 There are lots of fun music games that you can play to test kid's knowledge of music history, music theory and more.  Here are some of my favorites!

One fun game that works for musicians and non-musicians alike is to tell a story giving some facts about the life of a famous composer. Then, divide everyone into teams and play a trivia quiz game. Team 1 gets asked a question, and they can answer it correctly for one point, and if they miss Team 2 gets a chance to steal the point. Lots of fun and learning something at the same time!
A great rhythm game is to get out some plastic solo cups and do the "cup song" and make up your own patterns too.
There is no reason to limit the music to the piano...do other guests play the guitar, or sing? Let everyone have a turn!
Play charades with song titles.

Another fun game is to play music bingo - for the bingo spaces you can make your own card, and use music symbols, notes, rhythms, composers, or famous songs! Tailor it specifically to your group!
For an active game, finish off your party with a cake walk or a game of musical chairs!

Tell us about your easy piano party ideas and games!
This site is a participant in the Amazon Services LLC Associates Program, an affiliate advertising program designed to provide a means for sites to earn advertising fees by advertising and linking to amazon.com.

Let's

Connect

!

Parties that celebrate your interests