Ballerina Cake and Ballet Party Ideas
This post may contain affiliate links. Read our full disclosure policy. 
Take a Ballerina Cake, a group of little girls, and some sparkle, and you have a fun and easy kids birthday party idea!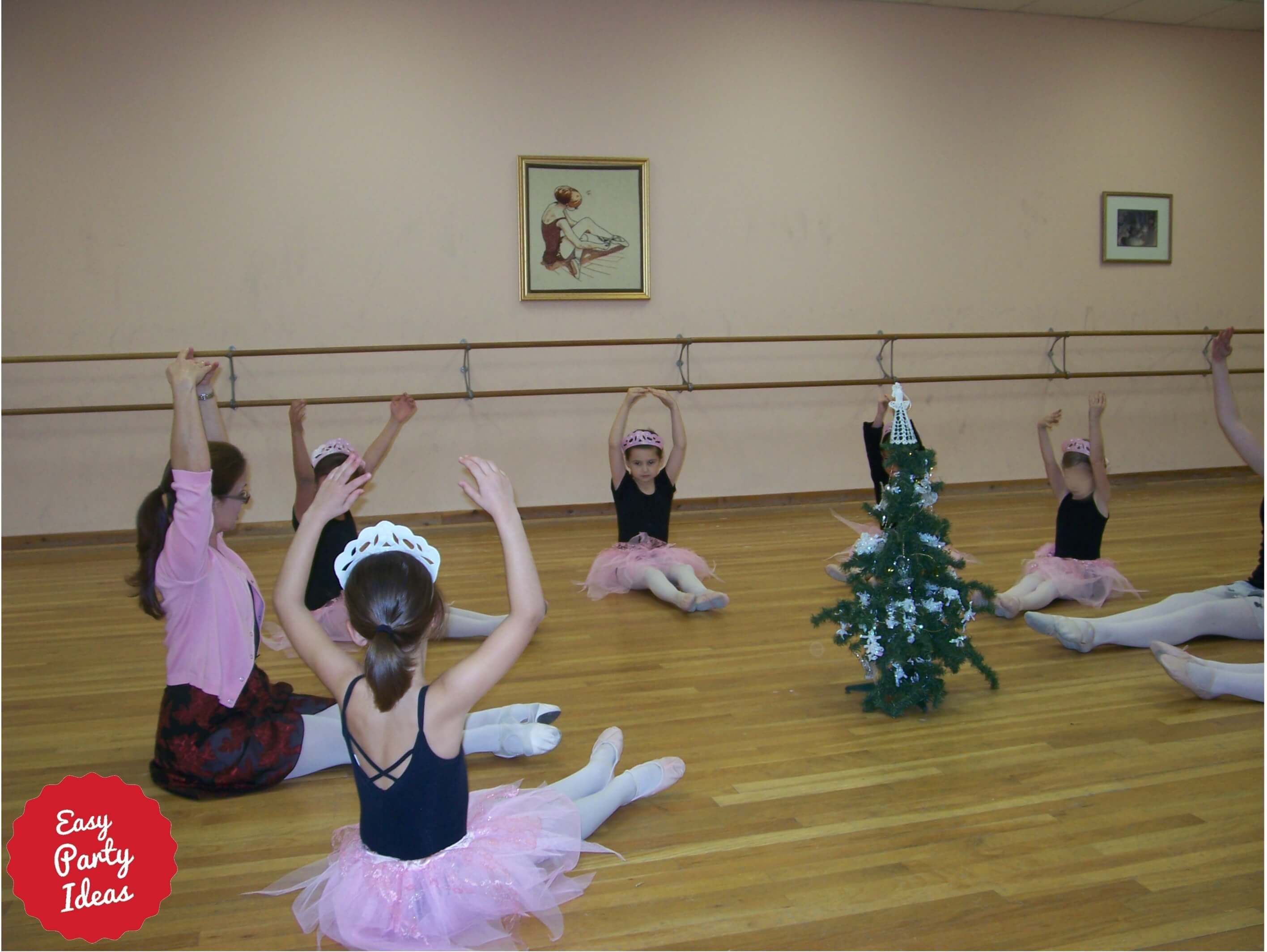 Lots of little girls love ballerinas and taking ballet lessons making a ballerina irthday party a popular option. Chances are that the ballet studio near your home offers ballet parties for a very reasonable fee.   That is an easy option, because the instructor will hold the party in their studio, and already have the best music and dances available.
If you have space for your little ballerinas to dance, you can also do it at home.  Lead them thru dancing, skipping and twirling dances. Great music to use would be some of the favorites from Swan Lake and the Nutcracker.

Either way, have lots of fun costumes and dress up items for the girls (info on how to make tutus are at the bottom of this page!)

If you are doing a party at home, you can also screen a copy of the
Barbie Swan Lake DVD
(Amazon link),
Barbie Nutcracker DVD
or
Barbie 12 Dancing Princesses DVD.
(Amazon Link.)
---
Making a Ballerina Cake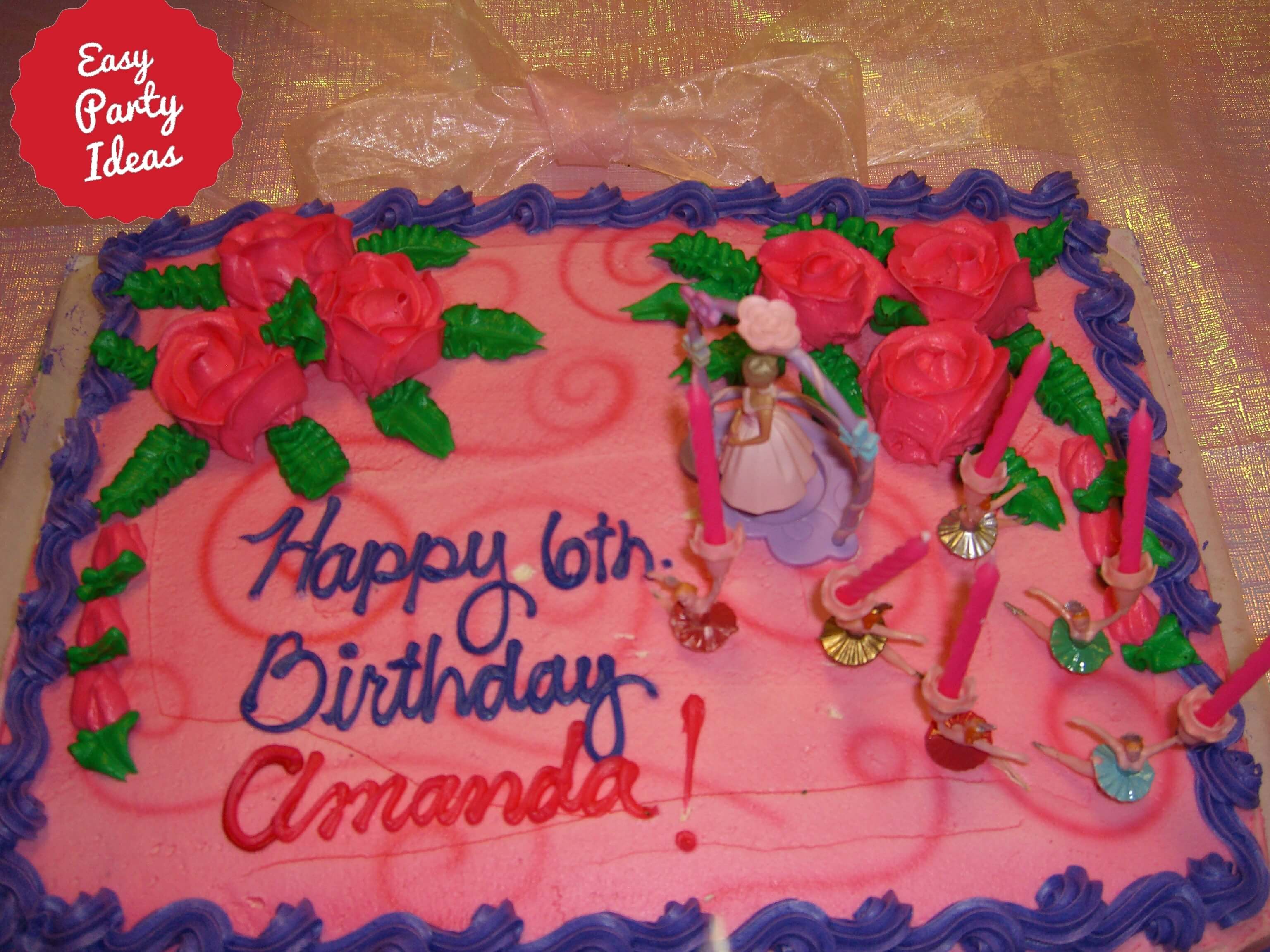 This cake was used by my friend Lisa for her daughter's birthday. She says "The ballerina candle holders were from my ballerina themed cake for my birthday when I was a little girl!" I had some ballet cake decorations just like these too. 
Adding cake toppers like these are probably the easiest birthday cake idea for this party. 

You can find toppers like these online:
---
Ballet Cake Pans
Wilton used to make a beautiful shaped cake pan that was a pair of ballet slippers, but it has been retired. You may be able to find one online, especially on ebay.

---
Ballet Party Decorations
If doing the party at home, create a great atmosphere with:
Ballet Posters (does your local dance store have anything to share?)
Metallic Silver and Gold Stars
Tulle or Streamers and Balloons in Pink and White
Mix in photos of your favorite ballerina!

---
Ballet No Sew DIY Tutus
I think the number one thing that you need at a ballet party is for each little girl to wear a tutu! It will double as a party favor, and the girls will love dressing up!
Tutus are fairly easy to make, and a great tutorial can be found at this link to PinkPolkaDotCreations.com page on how to make a tutu.
Show Off Your Cake!
Show us your great cake and tell us how you did it!
This site is a participant in the Amazon Services LLC Associates Program, an affiliate advertising program designed to provide a means for sites to earn advertising fees by advertising and linking to amazon.com.

Let's

Connect

!

Creating Precious Parties
Giant List of Kids Party Ideas