Party Decorating Ideas

Transform your Garage or Basement into a Party Room

This post may contain affiliate links. Read our full disclosure policy. 
Party decorating ideas are what many people are worried about coming up with, and causes them to pass on having a party at home. But you don't have to worry!
With a few simple considerations, you can create a perfectly decorated party quickly and easily. Read on to learn what you need: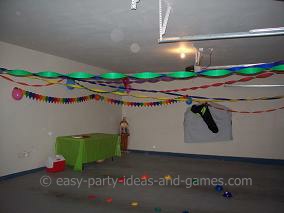 1.  Balloons
The easiest and fastest (and CHEAPEST) way to dress up any space is to add balloons. Lots and lots of Balloons are a great way to add a festive touch to any event - whether it is a kids party, teen party or adult party.
You can blow them up yourself and tape them on high points of the walls. You can also purchase a small helium tank and blow up balloons so they can be used as centerpieces or tied to free-standing objects.
Crepe paper works wonders too. You can drape it from one side of the room to another, and it works especially well for adding a lot of color to children's parties.

---
2. Space
Another worry people have about planning to have a party at home is the fear that they don't have enough space or a room for having a party. This is probably the number one concern!
But you don't have to worry…Just think it through!
Do you have nice size yard? You can always go outside if weather permits. But an important consideration is that you'll always want a backup plan for bad weather! So we're back to creating a party space indoors someplace in the house…
---
3. Garage or Basement?
If you have a garage or basement you can easily turn it into a really nice party room.
Clear out as much clutter as you can, especially to create as much floor space as possible, and then add your own party decorations.
If you can't remove things (like in my garage - yikes...) then stack everything and cover it with butcher paper or large disposable plastic tablecloths. This will make new "walls" and cover the mess. Everyone will be having such a great time they won't even notice!
Add those balloons, a food table, and music and wow!

See how nice this room has changed by adding flameless candles, balloons and a few decorations? A perfect party space!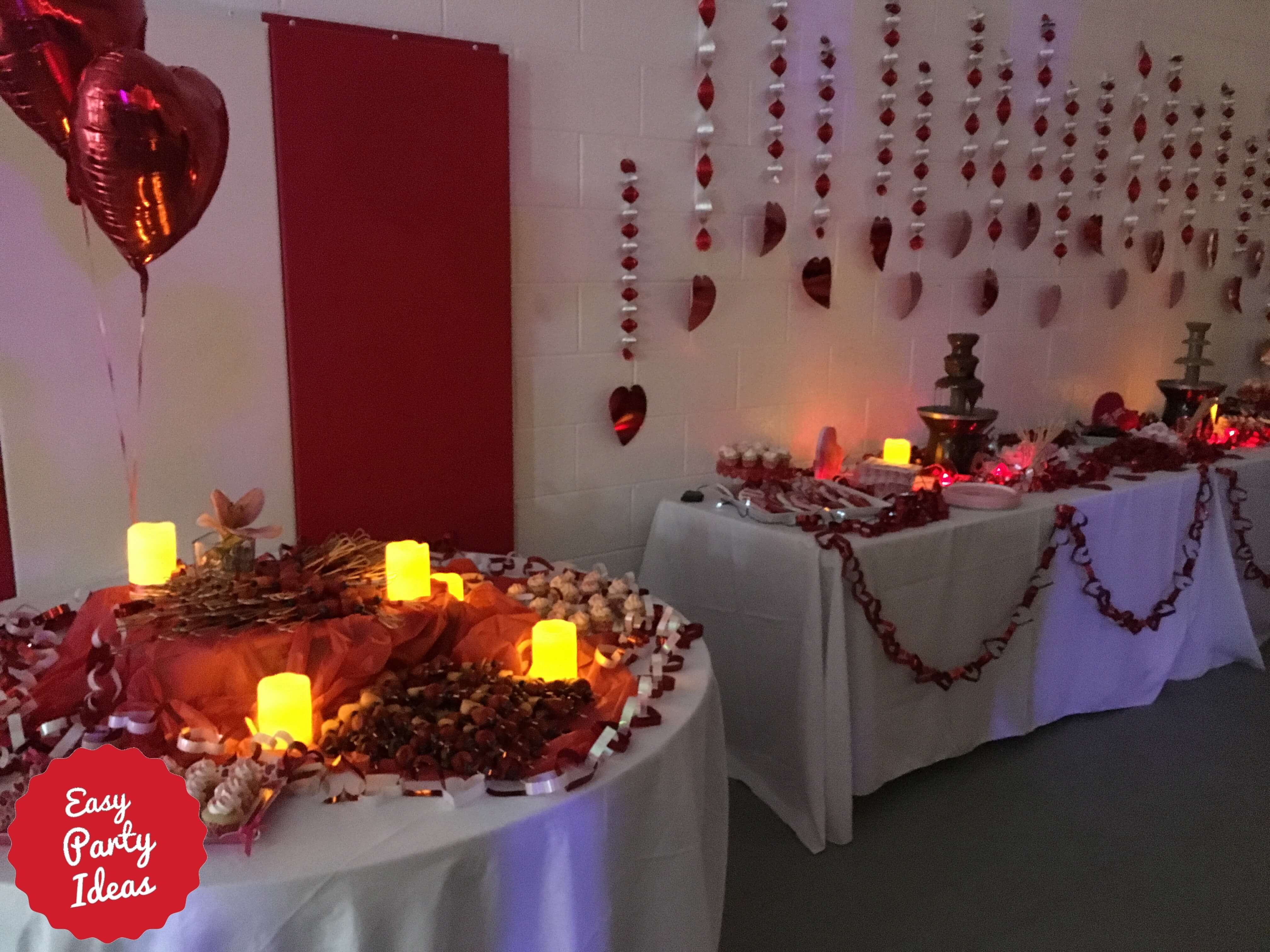 ---
4. Party Decorating Ideas related to your Theme
This website has LOTS of information about theme parties - invitations, games, food and decorations. Pick your theme, visit the page, and make use of the ideas listed!
This site is a participant in the Amazon Services LLC Associates Program, an affiliate advertising program designed to provide a means for sites to earn advertising fees by advertising and linking to amazon.com.

Let's

Connect

!

Check out these decorating ideas
Luau decorations (tiki torches & volcanoes)

Sealife Decorations

Patriotic Party Decorating Ideas