Daisy Cake
This post may contain affiliate links. Read our full disclosure policy. 
A Daisy Cake, or a cake covered in other flowers are perfect for a spring party, ladies meeting or function, or for a special themed party like a flower power brunch.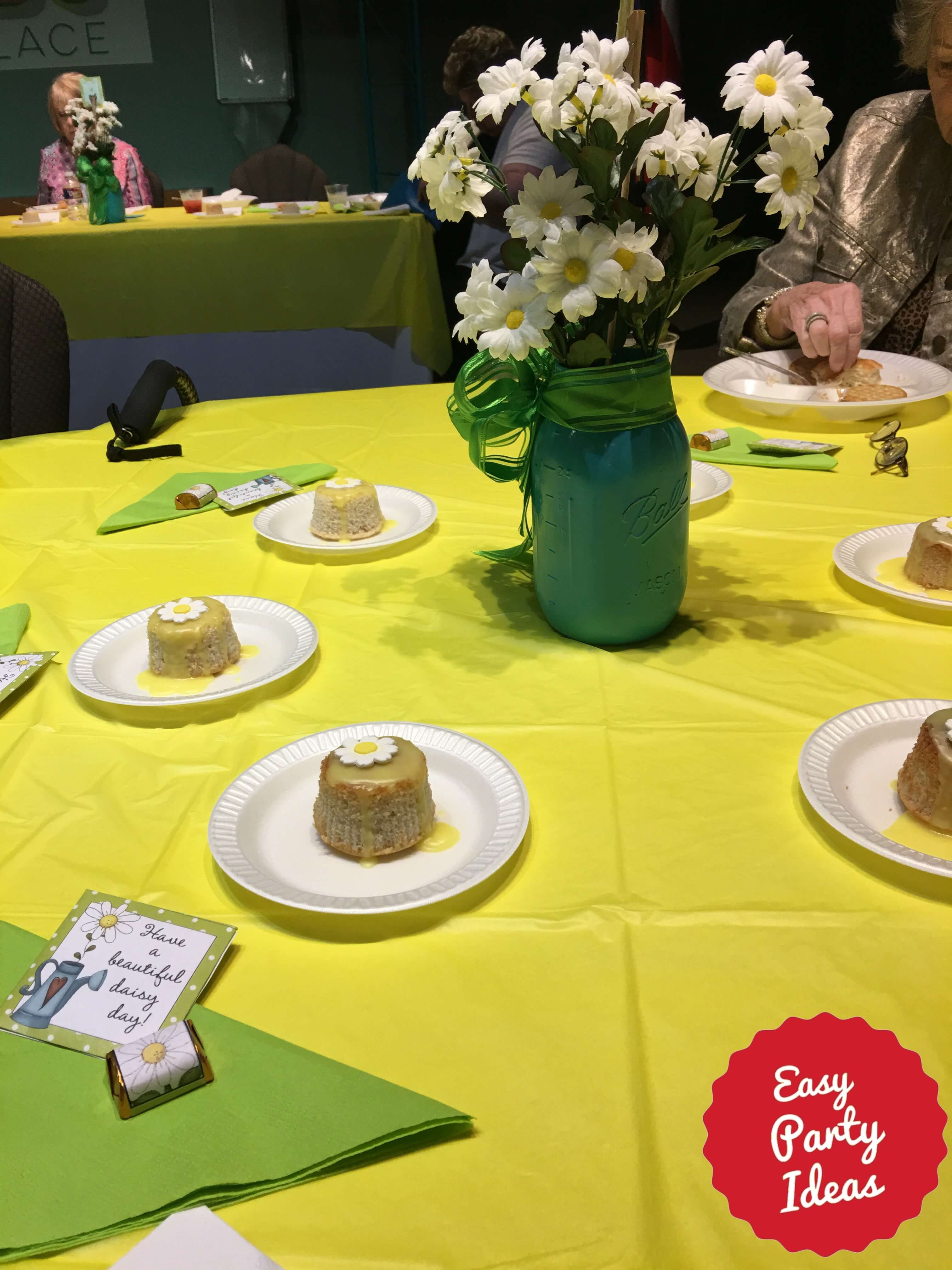 My mom recently went to a luncheon that was "Daisy" themed. If you are planning a party with Daisies or Flowers in mind, take note. The bright tablecloth in the color of the flower is complimented by the spring green napkins and lovely desserts! The little candy daisy on top is perfect, and the centerpieces are simple but the perfect touch.
Flower and Daisy Cake Pans
I love to use shaped cake pans to create really cute cakes. Wilton makes a very nice
flower cake pan
(Amazon Affiliate Link) and I've found it to be very simple to use!
Cupcake Cakes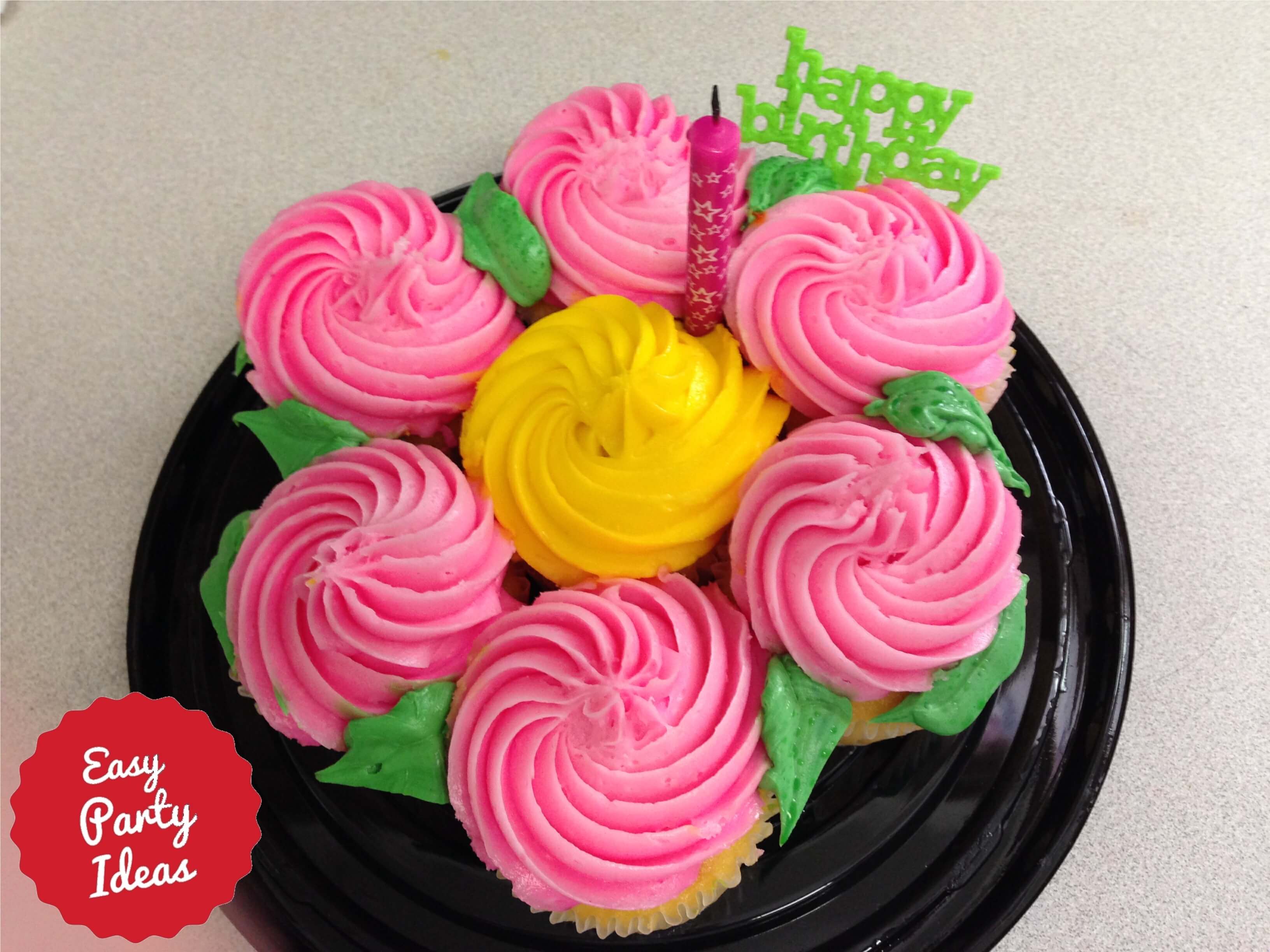 Easier to serve than a cake from a cake pan, this is a very similar design of this flower cake pan's cake, don't you think?
Floral Cake
The dependable sheet cake or round cake is always a winning and safe choice. If you know how to make flowers with icing, you can do that, but you can also use other types of flowers that require no work on your part! For a smooth appearance, use fondant for the icing. Flowers may be made with icing, fondant, or gum paste. You can also place artificial, and in some cases real flowers on the cake! There are so many options at our Amazon link below!
Did you know that daisies are members of the sunflower family, and that they aren't just white, but can be other colors such as yellow, orange, red, pink, and purple, and different colors of flowers have different meanings.
White - innocence and purity
Yellow - friendship and trust
Orange -happiness and joy
Red - excitement and love
Pink - youth and playfulness
Purple - charm and grace

Daisies are also composite flowers, which means that they are actually two flowers that are combined into one flower. Because of this, they are often associated with true love.

Daisy Party for Kids
If this is a flower party for kids, you'll be needing some games! Consider these: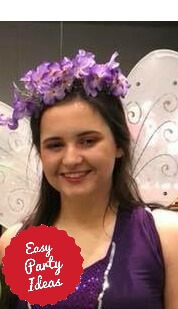 Show Off Your Cake!
Show us your great cake and tell us how you did it!
This site is a participant in the Amazon Services LLC Associates Program, an affiliate advertising program designed to provide a means for sites to earn advertising fees by advertising and linking to amazon.com.

Let's

Connect

!

More to love!