Castle Party
This post may contain affiliate links. Read our full disclosure policy. 
A castle party is a great way to take that Princess Party or Knight Party to the next level.
Anytime you are planning a birthday party with a royal theme you can incorporate these ideas!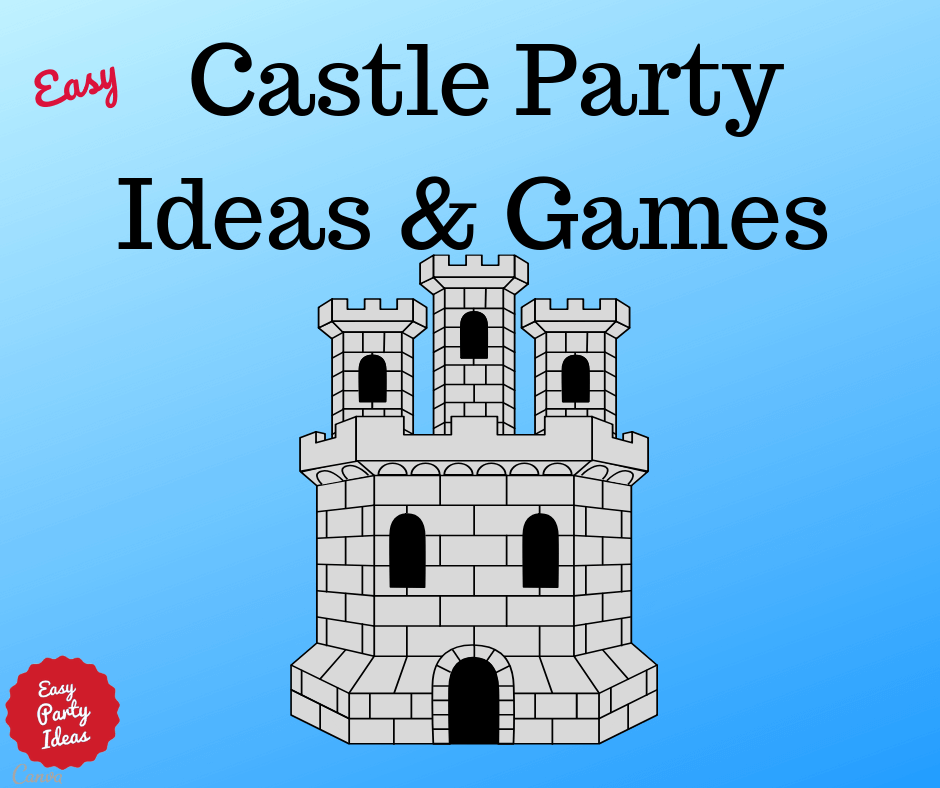 Creative Castle Party Ideas:
Add some magic to your party. Dress up as Merlin and do some magic tricks.
Announce each guest as they arrive and throughout the party continue to refer to them as "Knight," "Prince" or "Princess".
If serving a meal, serve it castle-style! Eat with your hands! If you've ever been to a novelty medieval restaurant, this is what they do there. It is a lot of fun for everyone, albeit messy!
Royal Dancing...Since the Royal Ball is the highlight of the year, so practice your dancing. Perhaps a game of freeze dance is in order!
Juggling is a necessary skill for any good Court Jester. Have a quick juggling lesson and let the kids try their hand at it. Juggling balls could even be the party favor!
Speaking of the Court Jester, a Jester Contest can be really fun. Think of it as a crazy talent show. Have everyone (or at least everyone who wants to!) take a turn telling jokes or doing funny skits to determine the "Best Jester".
Provide supplies so that everyone can build their own castle. Ideas include legos, blocks, sugar cubes, or you can get creative and use recycled items like boxes, paper towel rolls, etc.
How about building a giant castle? Save up cardboard boxes and have kids stack them to create a great castle fort to play in. You can also build it ahead of time and secure the boxes in place with duct tape, sort of creating a playhouse or fort.

If your guests will like arts and crafts, set them up with designing their own shield of coats of arms.  Provide a piece of paper in the shape of a shield, along with markers, crayons and colored pencils. Explain the meaning of the coats of arms, and show them some examples, allowing them to add their own elements of what is important to them personally (dance, soccer, piano, etc.)

Don't forget a cute Castle Cake. This is a must! There are lots of fun options available for castle cakes, from 3D cakes to sheets cakes.

You can also add any of the ideas from these pages: Princess Party Ideas and Knight Party Ideas. Choose your favorite ideas to use at your birthday party.

Had an idea that we don't have listed? Add your favorite castle party ideas to our list!
Royal Party Supplies
These party supplies are perfect for anytime you are celebrating your favorite princess, knight, royal or castle theme!
Medieval Knight Paper Plates - I really love the medieval flair to some of these!
Stone Wall Decor - instantly create a "castle" look in your party spacea href!
Amazon has a great selection of Castle Party Supplies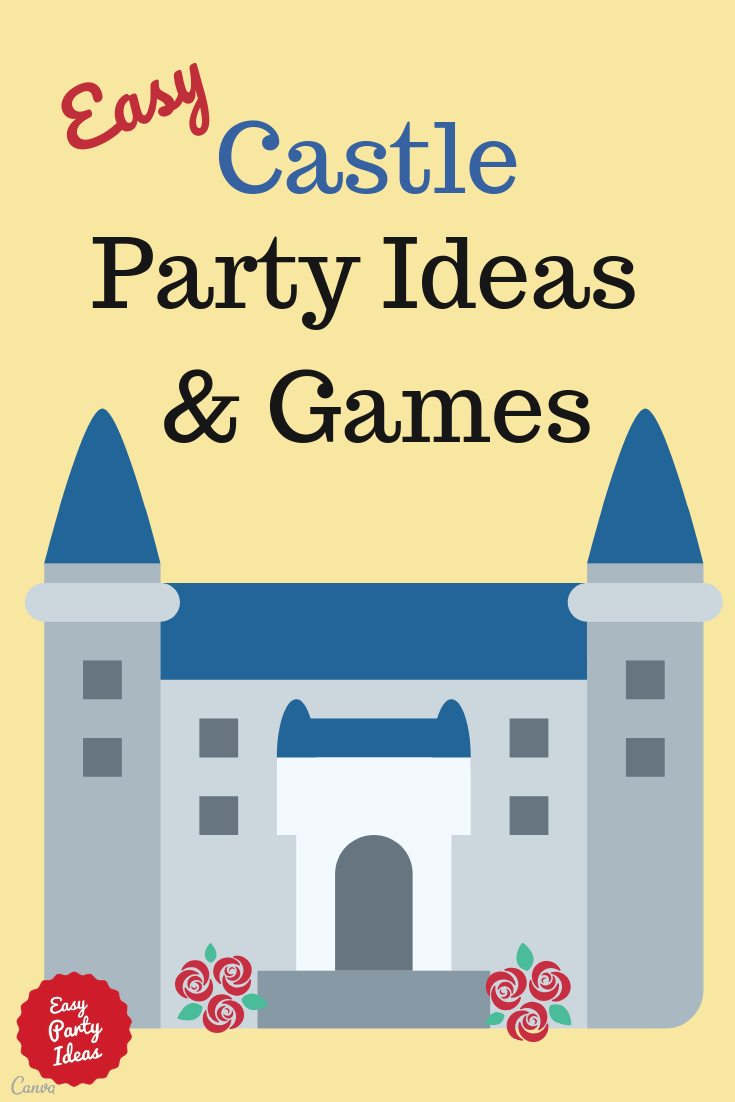 This site is a participant in the Amazon Services LLC Associates Program, an affiliate advertising program designed to provide a means for sites to earn advertising fees by advertising and linking to amazon.com.

Let's

Connect

!

More Royal Fun
Read about a fun Medieval Party for Adults
Giant listing of Kids Party Games