Castle Cake Ideas
This site contains affiliate links, meaning if you click on the link and make a purchase, I may receive a small commission (at no cost to you!) I only recommend products I've personally used or would love to use myself! Get the scoop here.

A themed Castle Cake is an easy way to carry a theme out thru a party.
A lot of people think of "princess" when they think of using a cake shaped like a castle, but it goes so far beyond that!
Think anything fairy tale, royalty, knights, storybook, even magical themes including unicorns.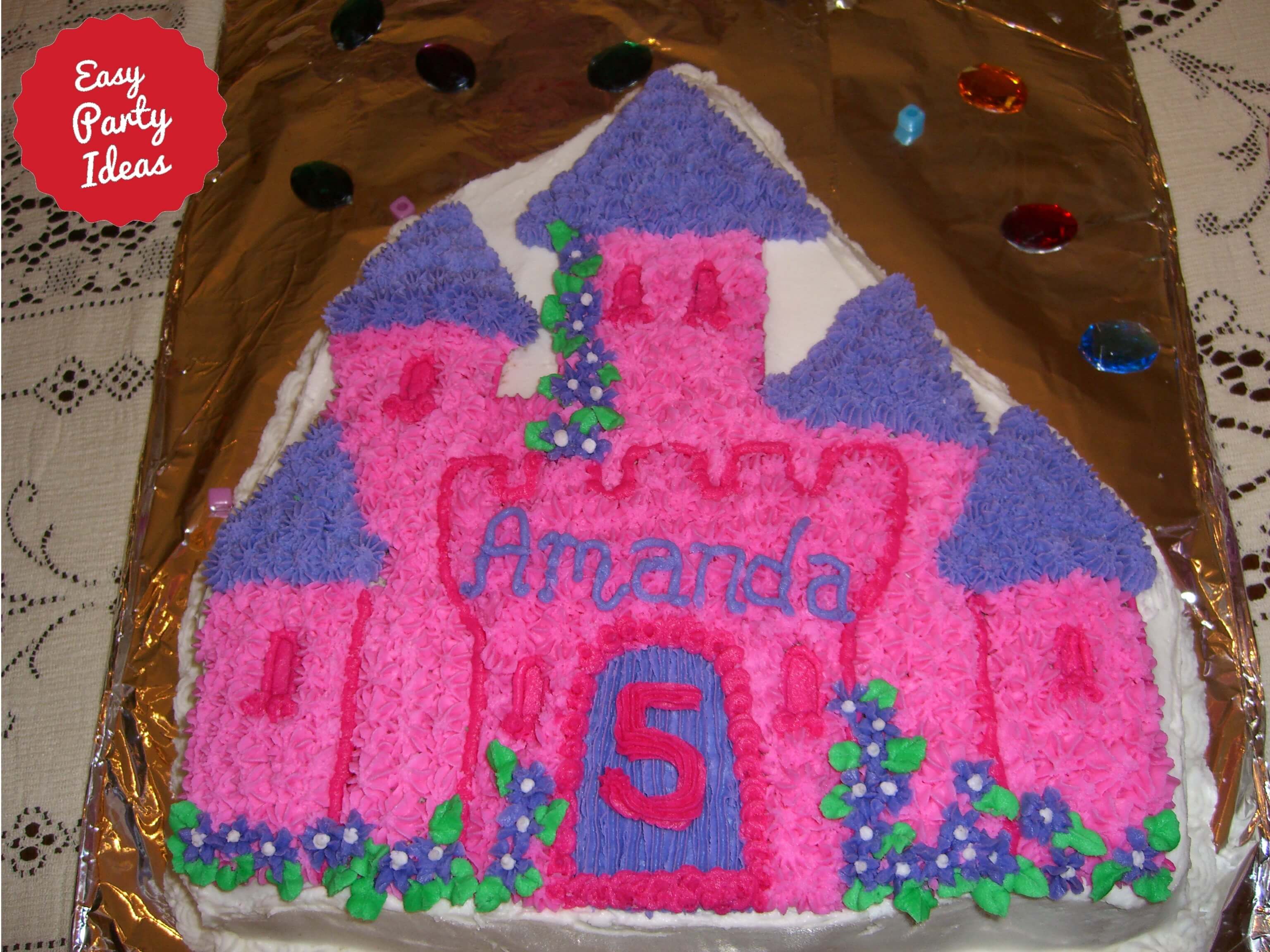 This so cute cake would be perfect for a princess party! You can make the castle in any colors, but pink and purple are sure to please many little girls!
Use other colors for a castle for a knight's cake.
Easy to make at home, see below for a source to purchase the pan to make this cake. Flat cakes are easy to serve as well!

Note the sparkly jewels around the cake, and putting it on gold foil or even a piece of sparkly fabric. I thought this was a great way to carry out a royal touch!
~Shared by Lisa M.
Creating 3-D Cakes to Look Like a Castle
3D cakes are seriously cool. It helps to purchase a great kit to make it a lot easier to create. Change the colors to go with your party, or to use for a girl or boy!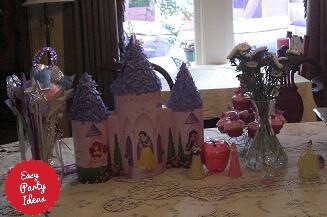 How about this 3D cake - it would be perfect for your princess. This cake was made using a Disney Princess castle cake decorating kit. I can't find that it is sold in stores anymore, but you may have luck finding it on ebay. This is from my friend Lisa's party that she had for her daughter. Her parties are among the best that my kids have ever attended!

~Shared by Lisa M.
Amazon had a different (but beautiful!)
Castle Cake Kit
(Affiliate Link) available to purchase. I have not tried to make this cake, but several people have offered their opinions and experiences about it so you can judge if it is a project you want to attempt. A photo link is below:
Castle Cake Supplies
To make a cake that is a castle, the easiest way is to start with a cake pan that will give you the outcome you want! These items available thru our affiliate link at Amazon are examples that you might choose from:
Show Off Your Cake!
Show us your great cake and tell us how you did it!
This site is a participant in the Amazon Services LLC Associates Program, an affiliate advertising program designed to provide a means for sites to earn advertising fees by advertising and linking to amazon.com.

Let's

Connect

!

Favorite Parties for this Cake