Easy Backyard Birthday Party 
This post may contain affiliate links. Read our full disclosure policy. 
A Backyard Birthday Party doesn't have to be a big themed production.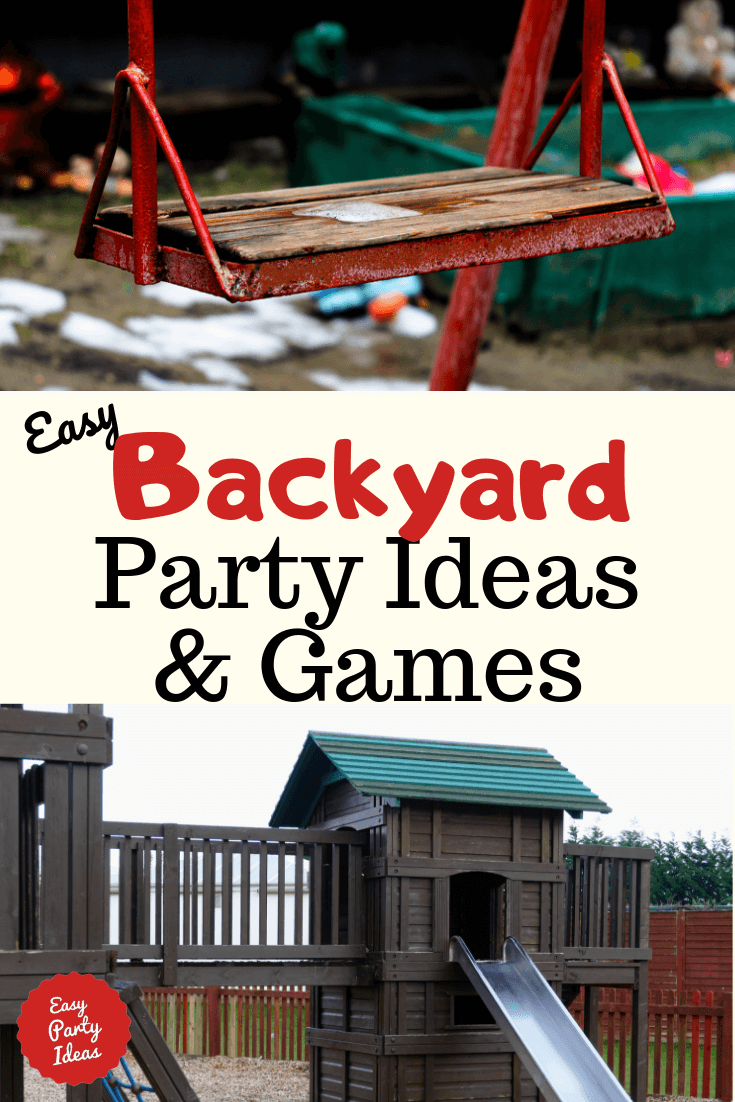 How to throw the Best Backyard Birthday Party Ever!
I love backyard parties, and most of the kid party ideas I have personally used have been for the backyard (with a backup plan in case of bad weather!) Want to know how I do it? Here is how I structure my backyard party ideas.
Recently our family went to a fun backyard party. With talking to the hostess, she said it was so easy to plan, and just goes to show that kids can have fun with a variety of different party ideas.
This backyard party had a bounce house. But kids at this child birthday party weren't limited to bouncing.
And rather than having traditional kid party games, kids had several activities to choose from.
One of these fun party activities was a spinning art machine, where each child could drop paint onto a spinning card to create their own masterpiece. The machine was manned by an adult volunteer, a parent who was going to be at the party anyway. It was rented from the same company that provided the bounce house.
There was snowcone machine too, and it also rented from the bounce house people. What kid (nd adult!) doesn't love getting a free snow cone?
The backyard swing set was in full use at this child birthday party, and as mentioned earlier, there was a bounce house.
There were hula hoops all over the yard for the kids to enjoy, along with other outdoor toys such as balls, jump rope, and sidewalk chalk. 
The party time passed quickly and all the kids had so much fun! It was then time for cake and ice cream, and then it was time to go home. The party lasted about 90 minutes.

As a party favor, the kids were able to take home one of the hula hoops used at the party. I think it is really nice planning when it can work out tat something used or created at the party also doubles as a party favor.

Have you thrown or been to a really great backyard party? Whether simple or hard, easy or elaborate, share it on this website and it will help others who are planning their own children birthday party ideas. Click here to tell about your easy backyard birthday party ideas and games!
This site is a participant in the Amazon Services LLC Associates Program, an affiliate advertising program designed to provide a means for sites to earn advertising fees by advertising and linking to amazon.com.

Let's

Connect

!

Favorite Party Themes