Airplane Party
This post may contain affiliate links. Read our full disclosure policy. 
An Airplane Party is a great choice for kid party ideas. 
Kids love the adventure of an airplane, so an airplane or fighter jet party can be the perfect idea.
Here are some ideas to get you started!
Some people think of this as a "boy" party idea, but don't limit yourself!
Girls love airplanes too.
As a matter of fact, I've had lots of little girls delighted to fly toy paper, balsa and remote control airplanes in the front yard.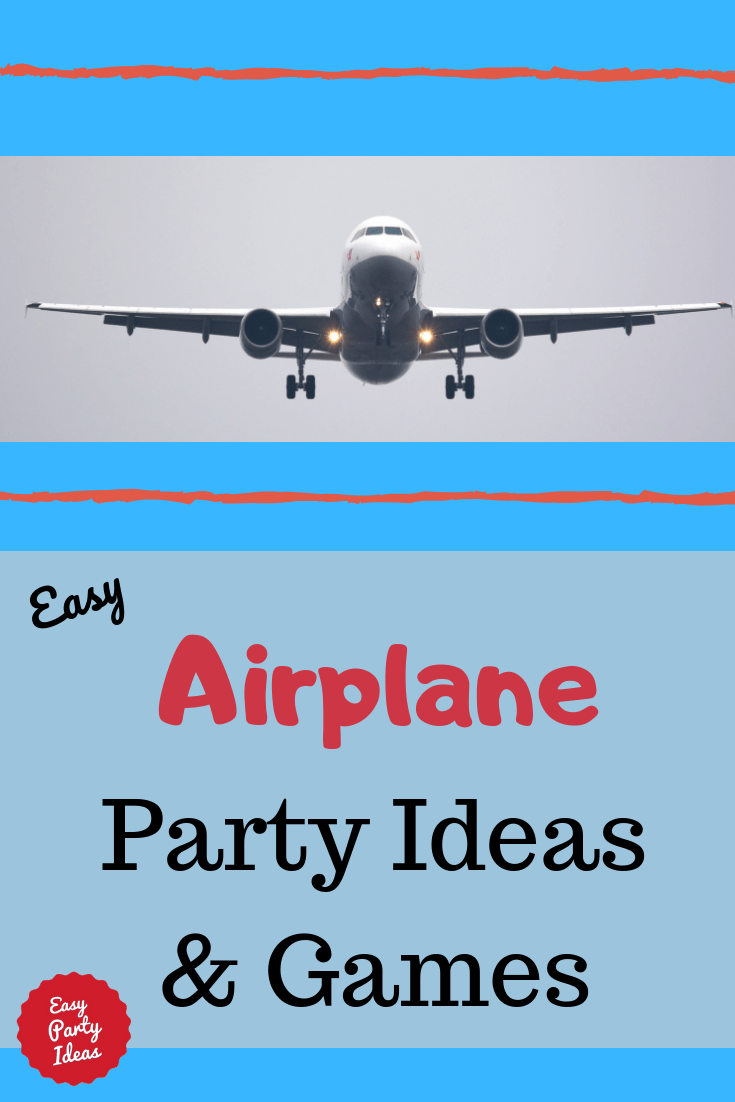 Really Easy Party Invitations
Make your invitation to look like an airplane ticket or boarding pass (you know, the kind we used to get years ago?)
Write your invitation on a paper airplane
Write the invitation details on different parts of a balsa wood airplane
Cut out an airplane shape and write out your party details

Airplane Party Games
Every party needs fun kids party games. But game don't have to be hard or complicated.
Here are some ideas to incorporate an airplane theme into your children's birthday party games:

Teach the kids how to make paper airplanes and fly them in a race. 
Put together and fly balsa wood airplanes. This is a combo craft / game / party favor, all in one! Win - Win - Win!
Visit your local airport for a tour of an airplane. Even if you can't arrange a tour, kids can enjoy watching the planes land and takeoff.
For younger parties, pretend to board an airplane and visit fun, exotic destinations such as those listed in our Around the World Party Ideas. (Don't forget the passport stickers!)
Combine airplane ideas with train parties or car parties for a transportation theme. This is a great way to incorporate more variety into your games too.
More party games for kids can be found in this website's Kids Party Games section.
Have more ideas? Share airplane party ideas and games with our Readers! We'll add your photos and ideas to the site to help others!
Fun Childrens Birthday Cakes
For a cute and easy cake, use an airplane cake pan or use a rectangular sheet cake that has been cut into a shape to look like an aircraft carrier.
See ideas and images of cute airplane birthday cake ideas, including using a round cake and decorating the sides with fondant.
Cheap Airplane Party Supplies
If you don't want to purchase airplane themed partyware, pick up plates, napkins, etc. in a pretty sky blue. You can even add clusters of white balloons to your party area and call them clouds!

Shop for
Airplane Party Supplies
at Birthday in a Box.
This site is a participant in the Amazon Services LLC Associates Program, an affiliate advertising program designed to provide a means for sites to earn advertising fees by advertising and linking to amazon.com.

Let's

Connect

!