Kid Around the World Party
It's an Amazing Race!
This post may contain affiliate links. Read our full disclosure policy. 
A kid Around the World Party, also known as an geography party, and sometimes converted to an amazing race party, is lots of fun!
Here are some easy party ideas and games to get you started on your adventure around the world!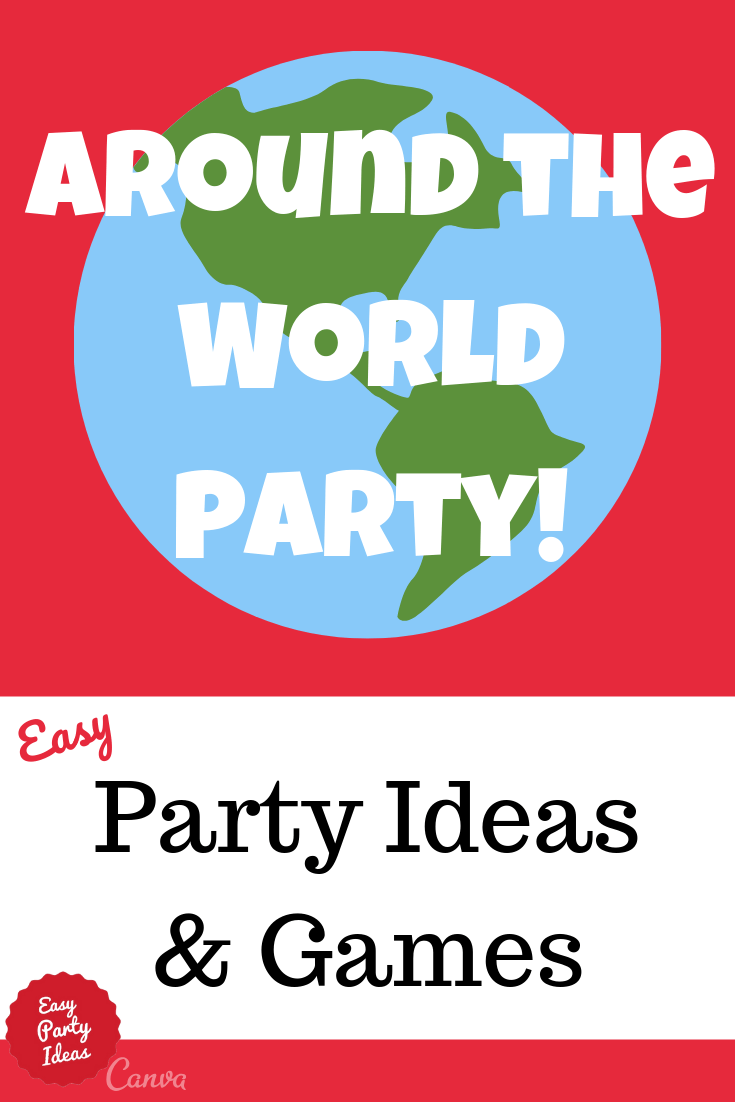 Getting started...
Use maps, or items from different countries for your invitations, party favors and even decorations.
First select what countries you'd like to "visit" during your party.
Ideal countries are those where you can bring in decorations to identify it, as well as a fun activity related to that country.

If you have enough guests, you can divide into team for an Amazing Race. Teams can be designated with different colored bandanas or t-shirts.
For a cake, consider a globe cake, such as this Superman Cake (just leave off Superman!) or a map cake.

---
Kid Around the World Party Ideas and Games
Part of the fun of an around the world party is getting to experience some things you might not normally do at a party.
Once you've picked your countries, you can then decide on an activity or game for each country. 
Some examples of fun, and different, ideas for party activities are:
Africa - Play animal games, or animal bingo.
Antarctica - Give each player an ice cube of approximately the same size and let them each race to see who can melt their ice cube the fastest.
China - Give everyone a pair of chopsticks, a cup and minimarshallows. See who can fill a cup with marshmallows first.
Germany - Have kids learn a German dance.
USA - Hula Hoop Contest, or having to Hula Hoop for a certain amount of time.
Decorating different areas of your "world"

Here are a few ideas for decorating areas to represent the different countries of your world. Suggestions for more decorations for kid around the world party ideas can be found on our teen around the world party page.
Mexico - Decorate with...bright tropical colors and giant paper flowers
USA - Patriotic decorations such as bunting in Red, White and Blue
Germany - Think clocks, forests, and Oktoberfest colors
Africa - Large Stuffed African Animals
Antarctica - Paint large square cardboard boxes white and stack to look like giant ice cubes.

China - Decorate with  paper lanterns, paper fans – and use lots of the color red!
Kid Party Ideas
Do you have a great kid party idea or game?

Share your ideas and photos here, and they will be added to this site to help other moms & dads everywhere!

You can leave comments and questions here too!
This site is a participant in the Amazon Services LLC Associates Program, an affiliate advertising program designed to provide a means for sites to earn advertising fees by advertising and linking to amazon.com.

Let's

Connect

!

Don't Miss! 
Great Kids Party Games