Train Ride Party
This post may contain affiliate links. Read our full disclosure policy. 
We attended a really fun train ride party in our neighborhood, so I wanted to tell everyone about it. It was a pretty large event, and it went off easily. Best of all, everyone had a lot of fun!
Here are the details that might help inspire you as you plan a train theme party...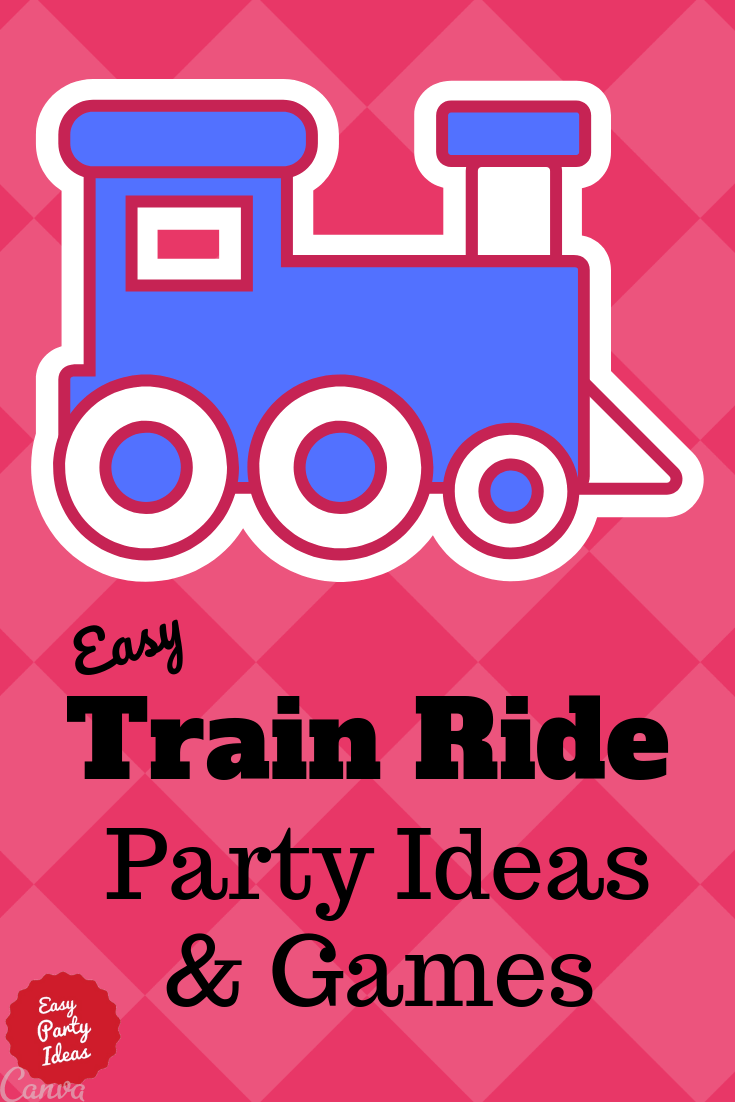 Let's Go on a Train Ride!

The family having the party actually rented a small choo choo train (pulled by a tractor) that could travel on the streets of our neighborhood.
All the kids from the neighborhood and their class at preschool were invited, and this party accomodated a wide range of ages. 
Throughout the party kids took turns riding on the train. Over and over - they never grew tired of it!
This was also successful because a wide range of ages of children were invited. The train made everyone happy!
For kids who were taking a break from the train or waiting for another turn, a fun multiplayer game was set up. A baby pool was filled with water, and several magnetic fish were placed inside, floating in the water. There were several toy fishing rods available, complete with magnets for hooks, so the kids could catch fish, throw them back in and catch some more.
Kids Party Food
At this children's birthday party, they also had lots of kids party food. What makes a kid happy? Hot dogs, cake and juice!
For a cake, you can use a 3-D pan to create your own train made out of cake, or you can put some favorite train pieces on top of a sheet cake or round cake. Visit our page of train cakes and you will see some examples of what you can make at home!

Train Ride Party Favors
Because there was such a wide range of ages, the kids birthday party favors were very personalized. The birthday boy's mom had fun picking out a favor for each individual guest. No two favors were the same. Everyone felt special and their favor was very age appropriate.
You may also want to do something that is the same for everyone. This makes it a lot easier to budget and assemble! Great ideas would be:
This site is a participant in the Amazon Services LLC Associates Program, an affiliate advertising program designed to provide a means for sites to earn advertising fees by advertising and linking to amazon.com.

Let's

Connect

!

Explore...
Tell us about your train ride party theme ideas!