Train Cake Ideas! Choo Choo!

This post may contain affiliate links. Read our full disclosure policy. 
Choo Choo and All Aboard!
Lots of people, young and old, love trains! Whether it is playing with them, building around them, riding on them or working with them, they are an important part of our history and of our world's economy. They are everywhere, too!
Probably the easiest way to make a cake for a train party is to create a scene on a cake and put little train cars on top.
This idea works for any type of train, whether Thomas the Train or another train toy line.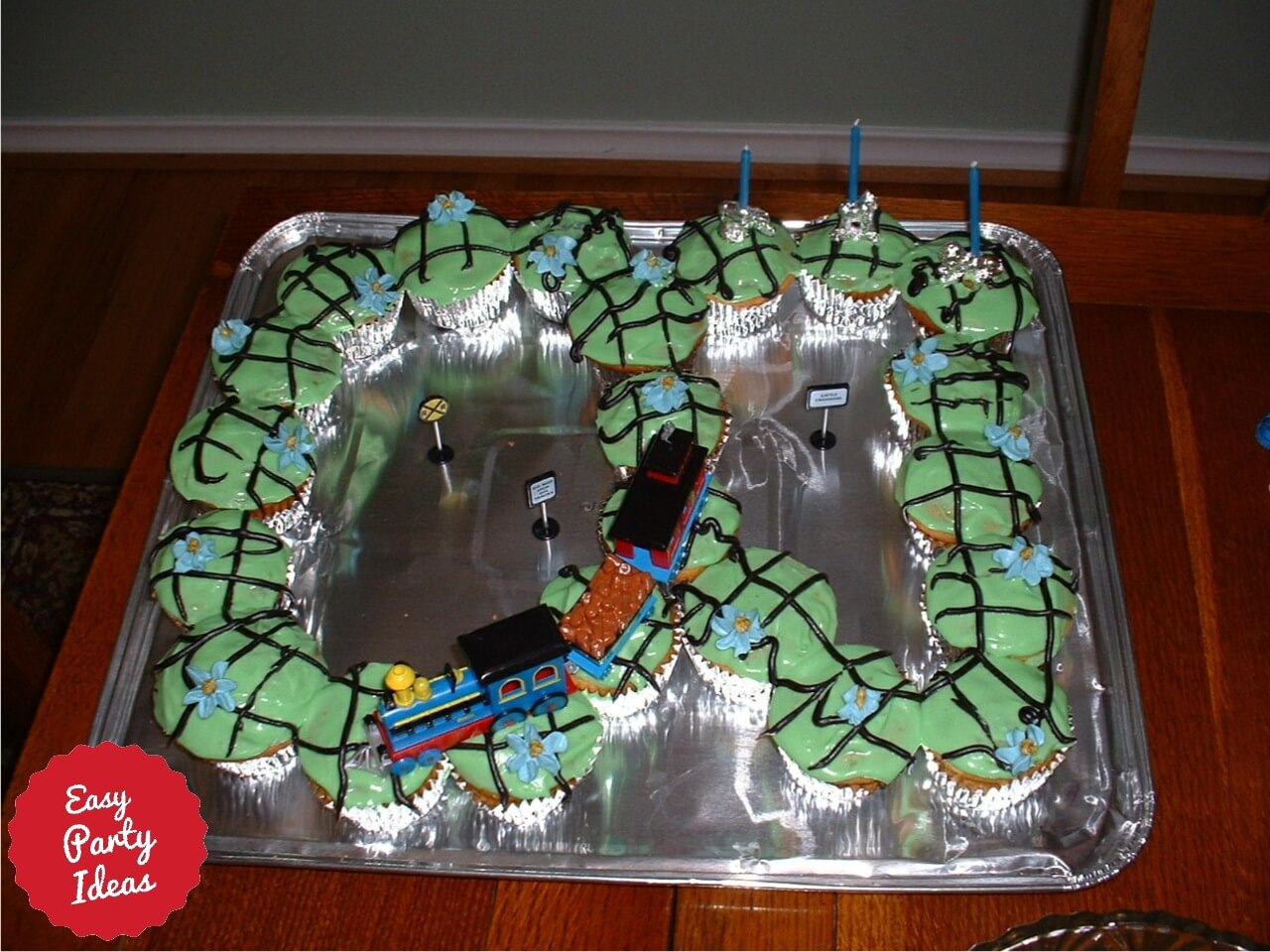 This cute train cupcake idea was submitted by my friend Katherine. (See some of her other cute ideas: Elmo cupcakes and a racetrack cake.)
More Train Theme Cakes:
Cakes can be varied! Here are some more cute examples to give you great birthday cake ideas...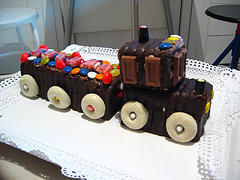 Photo by: http://www.flickr.com/photos/cesarastudillo/ / CC BY 2.0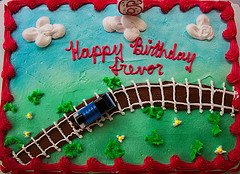 Photo by: http://www.flickr.com/photos/nodaybuttoday/ / CC BY 2.0


Photo by: http://www.flickr.com/photos/verybadlady/ / CC BY 2.0
Cute Cakes the easy way - Cake Pans! 
For really easy to decorate, cute cakes, try using a
train cake pan
(Affiliate Link) They are available in 3-D designs as well as flat, traditional designs that you can decorate. There are even cake pans that allow you to create an entire train out of cake, not just the engine!
This site is a participant in the Amazon Services LLC Associates Program, an affiliate advertising program designed to provide a means for sites to earn advertising fees by advertising and linking to amazon.com.

Let's

Connect

!

Trains!
More Transportation Cake Ideas