Fun Party Favor Ideas
This post may contain affiliate links. Read our full disclosure policy. 
You are in the right place to find party favor ideas to get you started on the selecting the perfect gifts for guests for your party.
Those little parting gifts for the end of the party are really anticipated by children, and sometimes an afterthought (or not thought of at all!) by adults. But they are a wonderful remembrance of a great event.
I always give a favor, even at my adult parties, as a memento of the event.
Favors don't need to be extravagant, you wouldn't want the favor to outshine the gift that you've been given if it is a birthday party.
If your favor is unique, it will stand out and be remembered. An example of a fun, memorable favor is the fun idea of passing out a custom fortune cookie to each guest. This would be great for a baby shower or wedding favor, or any event looking to the future, such as graduation cookies.
Trending in Party Favors
Some recent trends in party favor ideas are:
Going green with your party favors - instead of goody bags made of cellophane, use cloth or paper bags
Another green party favor idea is to give wooden toys for kids or reusable objects like tumblers

Personalized Candy

$5 Gift Card
Book or book mark
T-shirt
Stuffed animal (for kids)
---
Party Favors: Create at the Party
Another great idea is to make your party favor something that is created at the party.
Art theme parties lend themselves to this opportunity.

Whether you are doing a painting project, mosaic or beading, whatever you are making becomes and instant party favor!
---
Have Extra Favors!
I always bring a few extra favors if I have them. At kid's parties, sometimes a sibling will come along, and it is nice to have something to hand them, even if it is a lollipop or something! But, one of the reasons for having an extra favor or two on hand comes from my own personal experience.
And sometimes folks don't RSVP. If that is the case, and they haven't told you they are coming, you might still plan for them by having a favor set aside for them. Sometimes you'll be told that someone isn't coming (or is) and their plans change at the last minute. You don't want to be caught with nothing for them when others are being given something at the close of the party.
Also, sometimes things can happen to party favors! At a rock star party, we once gave away inflatable electric guitars. Problem is, one guest had a guitar that had a leak. Luckily I had one extra and was able to give her a good one to take home.
---
Beautiful Party Favors
If I am getting some party favors that will be extra special, my "go to" place is to shop at Beau-coup. They have the most beautiful selection of items that guests "oh" and "ah" over every time! They also offer lots of items that can be personalized - from stamped candies to cups to everything in between.
They also have favors appropriate for so many occasions. The company was started after their own search for wedding favors and I'm proud to affiliate with them and their beautiful products.

---
Party Favor Examples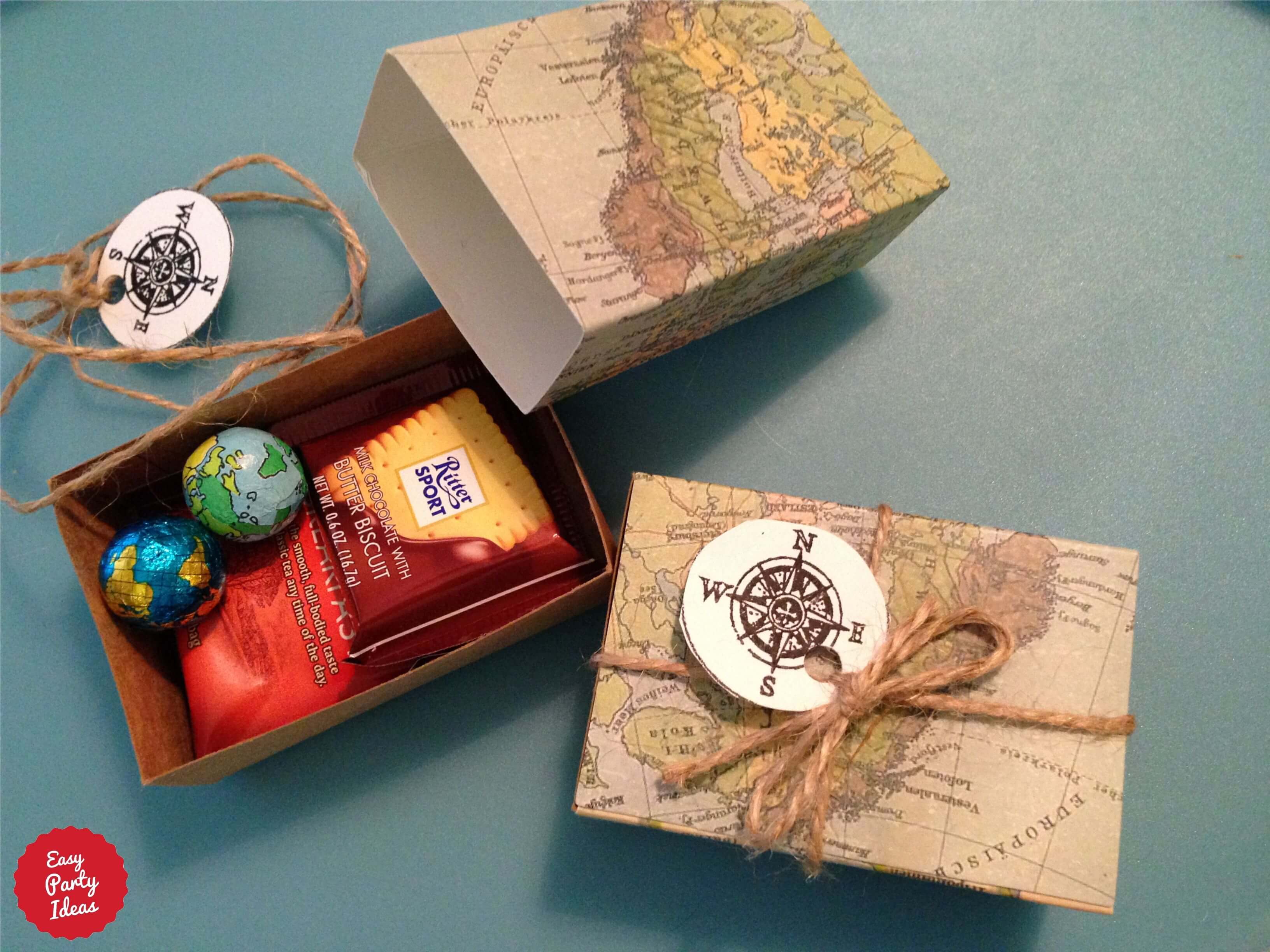 These cute favor boxes would be perfect for an Around the World party, or to celebrate anyone who likes to travel. It is a match box covered in map paper, with tea, a bisquit, and a chocolate that looks like a globe.
Around the World Party for Adults
Around the World Party for Teens
Around the World Party for Kids
These beautiful blue boxes tied up with a bow are perfect party favor ideas for a Breakfast at Tiffany's party, or for anyone who loves the color blue. They were filled with chocolates!

Giving a small succulent plant as a party favor is a nice idea for a spring party or garden party. Let each guest select their own to take home!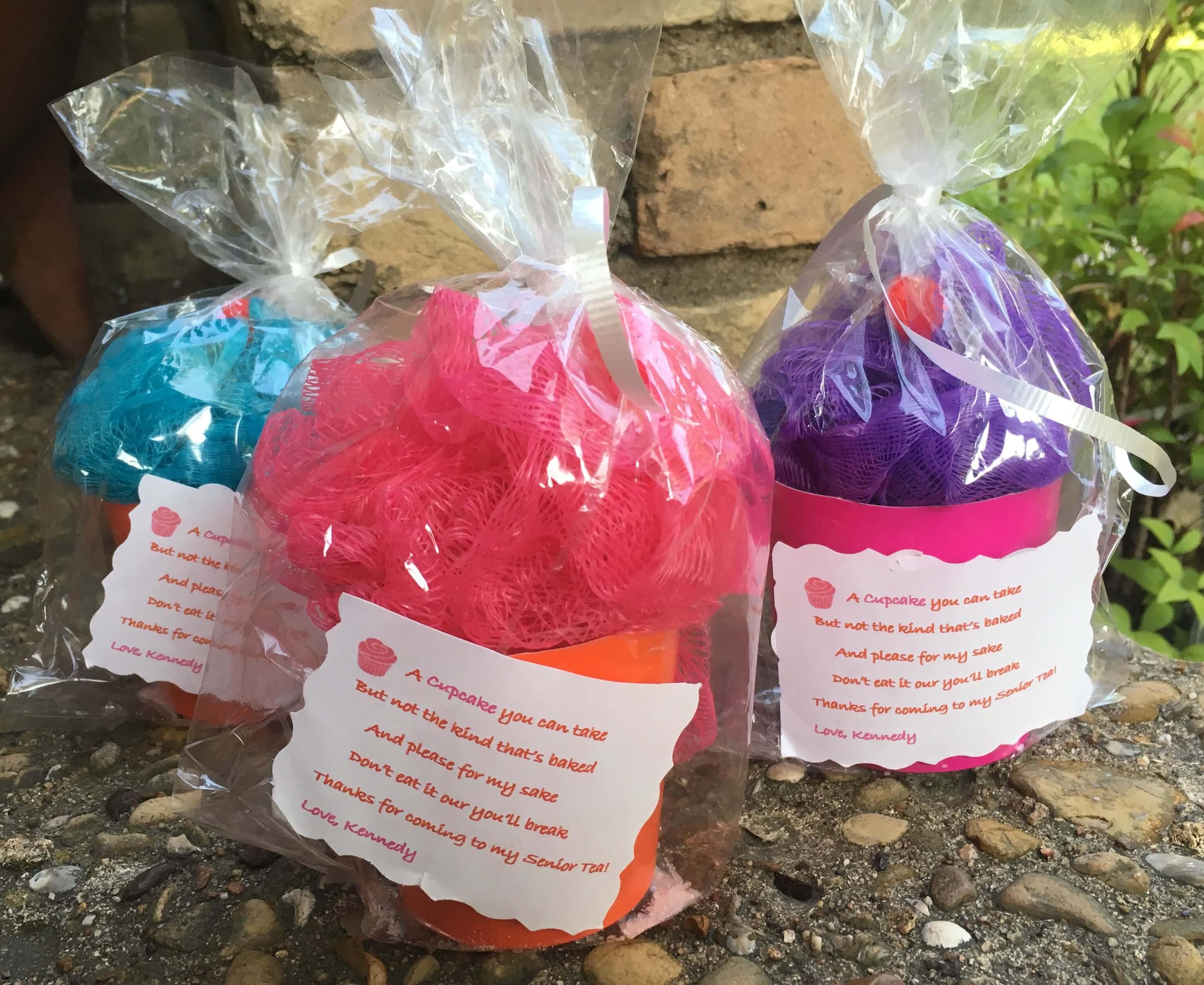 These cute party favors would be perfect for a spa party or any party for the girls! Place bath salts in a cup, top with a bath sponge, and add a little red pompom on top to look like a cherry.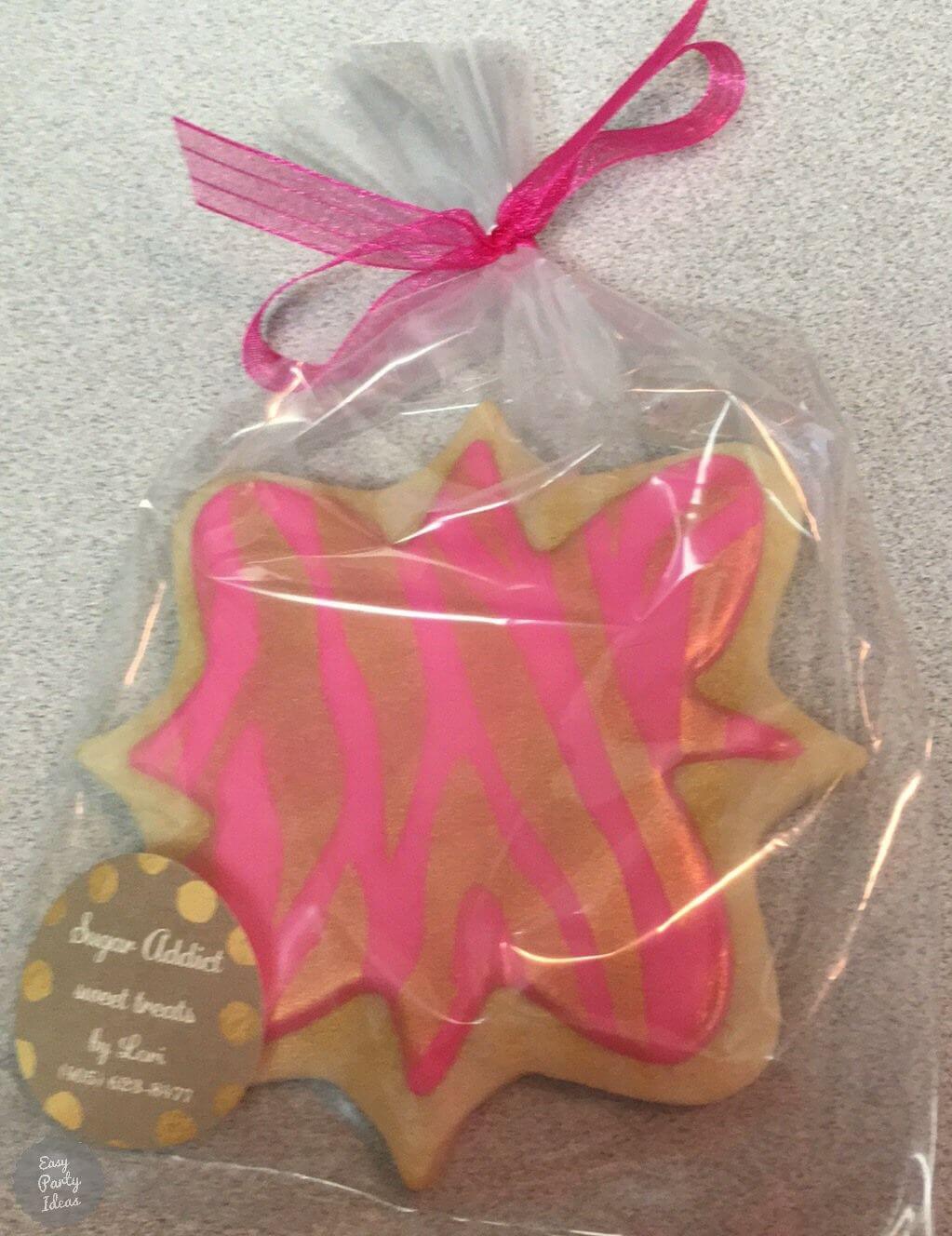 Cookies and treats always make a great gift!

---
Party Favor Ideas
If you are going shopping, think outside the box. Sometimes you'll find a great deal. Some examples of fun party favor ideas...
Adults Party Favors:
Spa Party - Bath Fizzies or Lotion
Christmas Party - Ornament
New Years Party - Calendars
Wine Tasting - Decorated Wine Glasses
Mardi Gras Party - Beads and Doubloons
Kids Party:
Wizard of Oz - Jacob's Ladder Wooden Toy in rainbow colors
Rock Star - Inflatable Guitars
Minnie Mouse - Small Plush Minnie Mouse Toys
Halloween Party - Flashlight
Include theme related Pinata Stuffers
Teen Party:
Lip gloss or makeup
Lotions and bath products
Key chains
Nail Polish
Candy
This site is a participant in the Amazon Services LLC Associates Program, an affiliate advertising program designed to provide a means for sites to earn advertising fees by advertising and linking to amazon.com.

Let's

Connect

!

What type of party?
Adults Party: Best Party Ideas, including Adult Games!
Kids Party: Current hits and favorite classics
Teen Party: Top teen party themes