Planning a Reunion
I've had the opportunity to plan a large, 25th class reunion, smaller class parties, as well as fraternal and family get-togethers.
It is funny, because there are some people who avoid these types of events. But over and over again I'm told "I'm so glad I came - I had so much fun!" If you haven't been to one, I encourage you to go. But if you are reading this, you are probably the one in charge of planning it! So, here are some helpful hints - whether you are planning something for your class, family or other group.
First, you'll want to gather as many helpers together as possible.

The more volunteers, the better.

Of course, you can do it all yourself, but it will be a lot more work.

Get busy tracking down addresses for everyone. Keep a "lost" list of those who you have not found an address for, and publish it to everyone periodically. Sometimes someone else will still be in contact with the "missing" person. Some ideas for looking up people are facebook, whitepages.com. For school reunions there are websites like classmates.com and possibly the alumni office at the school.
Find a venue, set a date, and let everyone know! It is never to early to ask people to "save the date". Especially those who are coming from out of town. I've announced the date as early as a year in advance. You can send emails or postcards to everyone, but keep in contact. You'll also want to send reminders as the time draws nearer (be sure to include that "lost" list too!).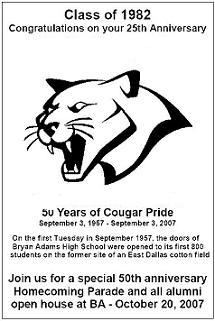 Speaking of a venue - you'll need something to hold everyone. Go ahead an plan for the usual "attendance" rate - which would be 1/4 to 1/3 of those invited attending. If you have more than that, the better!
Some popular ideas are:
Potluck dinner
Happy Hour
Buffet (or seated dinner) with dancing (dj or live band) - I prefer the buffet - allows people to mix and mingle better
Play Softball Game or other fun sporting game
Picnic at a park
Ask people for their memories - this can be a great way to get people excited about the event. Share them with everyone by printing or emailing them out.Do you have old photos? Create a slide show. You can even sell copies to help offset the cost of the party.My biggest piece of advice is to remember that the reason everyone is getting together isn't to spend a lot of money and have a fancy time. The purpose is to see each other and reminisce. That is what it is all about!

The ideas on this website are free for you to use and enjoy. Thank you for considering a purchase of party supplies from the vendors thru the links provided to help support this website!
---
Have A Great Party to Share?
We want to hear all about it!
Let's

Connect

!

Pick your favorite Decade as a Popular Reunion Theme