Mermaid Cake
This post may contain affiliate links. Read our full disclosure policy. 
Mermaid Cakes are so fun!
Mermaids are always a popular party theme. Whether it be mermaids in general, or the Little Mermaid, or as part of a bigger theme such as Peter Pan or Under the Sea, you may find that a mermaid themed birthday cake design may be a great decorating option or you.
This is the Mermaid Cake that we used for my daughter's 5th birthday party. We included a pirate ship (I love pirate themes - so fun!) especially because half of our guest list included boys, so we thought it would be fun to introduce a little bit of pirate into the party just for them.
Note the different shades of blue in the icing to help the water look a little more realistic!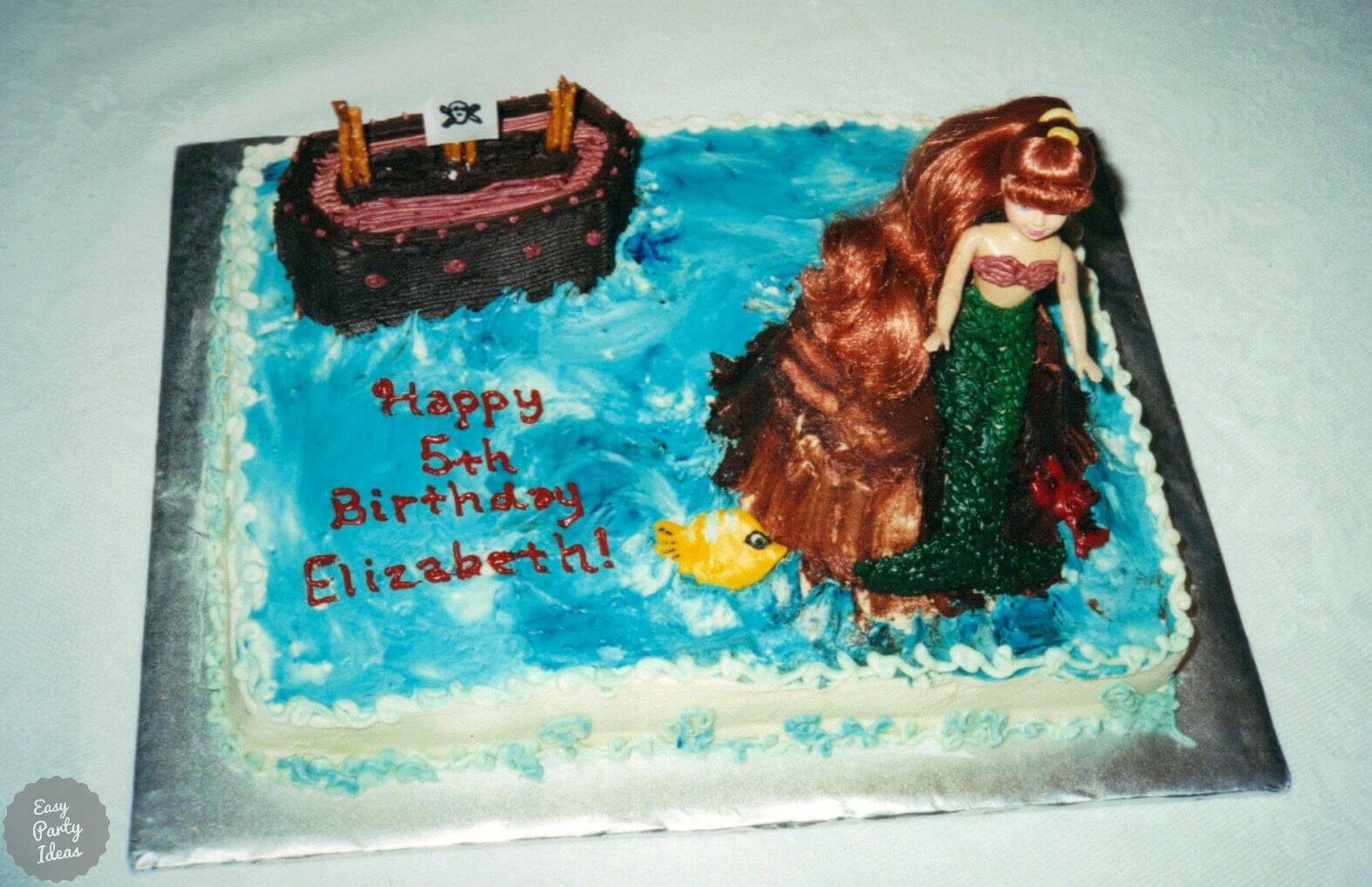 The mermaid part of the cake followed the basic idea of a doll cake, but instead of part of the cake being her big dress, it became a rock with her tail piped on in icing. The kids loved the 3D effect and the birthday girl especially loved it because after the party she had a new doll to play with! Here is a closeup of the mermaid on top of the cake so you can see her a little better: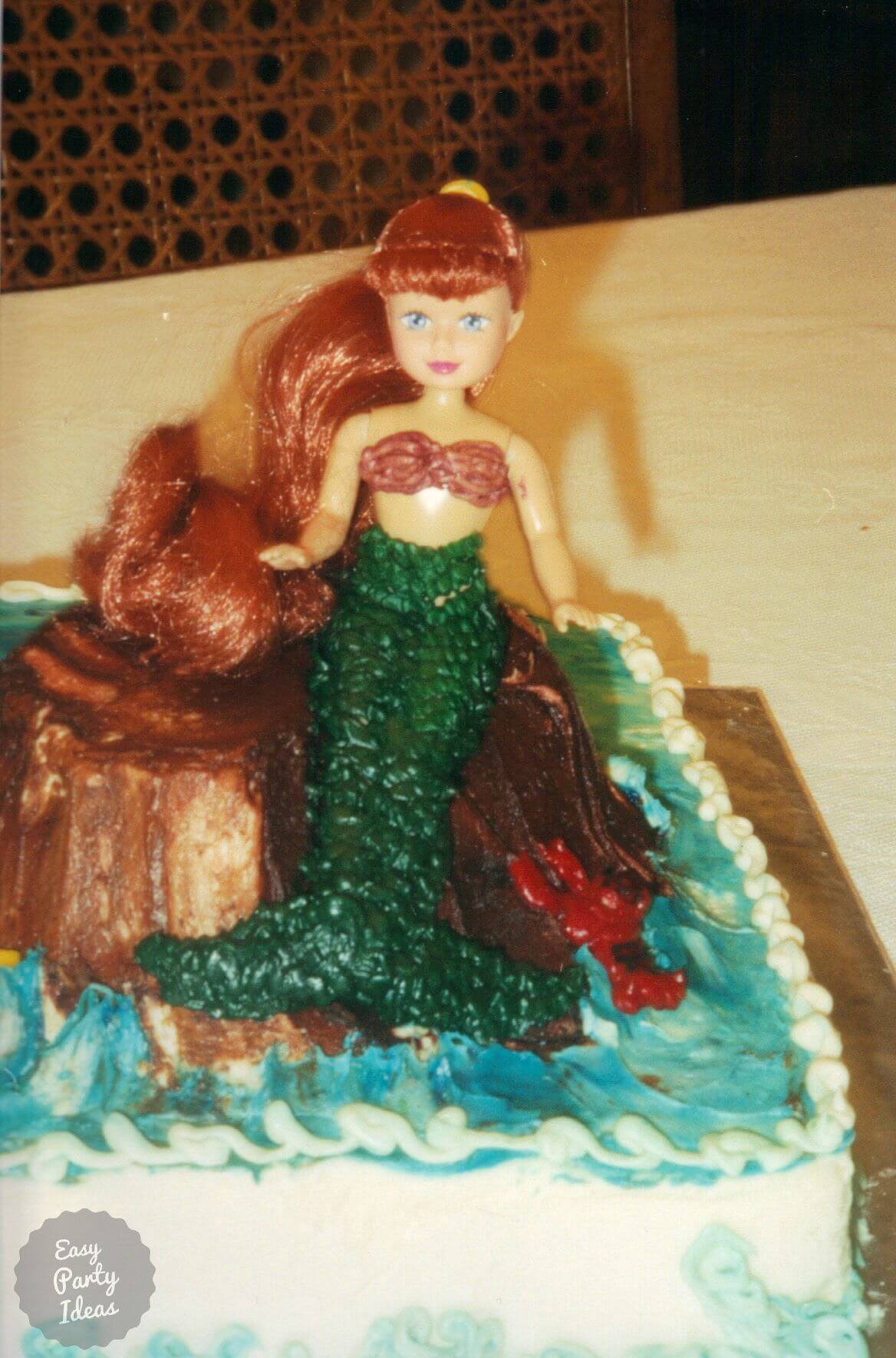 ---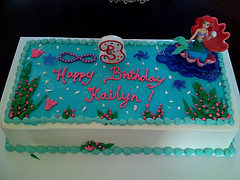 Photo by: http://www.flickr.com/photos/iphonepics/ / CC BY 2.0
For a mermaid theme cake, you can make a rectangular sheet cake (or any shape you wish, really), and cover with blue icing on the top for water. In one corner, make a "mound" or "hill" out of cake, frost in chocolate to look like a rock, and stick an inexpensive Barbie type doll with flowing red hair into this. Draw a mermaid tail on the "rock" with green icing.
You can also make an ocean cake, with a mermaid swimming in the ocean. If planning kids birthday cakes for a Peter Pan party, include a pirate ship too!
Cake Pans and Cake Toppers
Because cakes with a mermaid theme are so popular, there are plenty of choices available for items to purchase thru our Amazon Affiliate Link below. From cake pans, to cake toppers, to mermaid candles or figurines, you'll easily find the perfect item to help you create fun cake designs.
Show Off Your Cake!
Show us your great cake and tell us how you did it!
This site is a participant in the Amazon Services LLC Associates Program, an affiliate advertising program designed to provide a means for sites to earn advertising fees by advertising and linking to amazon.com.

Let's

Connect

!

More Mermaid Fun