Margaritaville Party Ideas
This post may contain affiliate links. Read our full disclosure policy. 
A Margaritaville Party! Jimmy Buffett sure did have a great idea when he sang about Margaritaville. Now it is your turn to celebrate and pay homage!
You can't go wrong with Margaritas and this is a somewhat laid back, relaxed party.
Concentrate on awesome decorations, delicious margaritas and great tunes.
This party is quite exceptional, because it is always one of the top summer party ideas based on our site visitors!
Here are some great adult party ideas for you to use...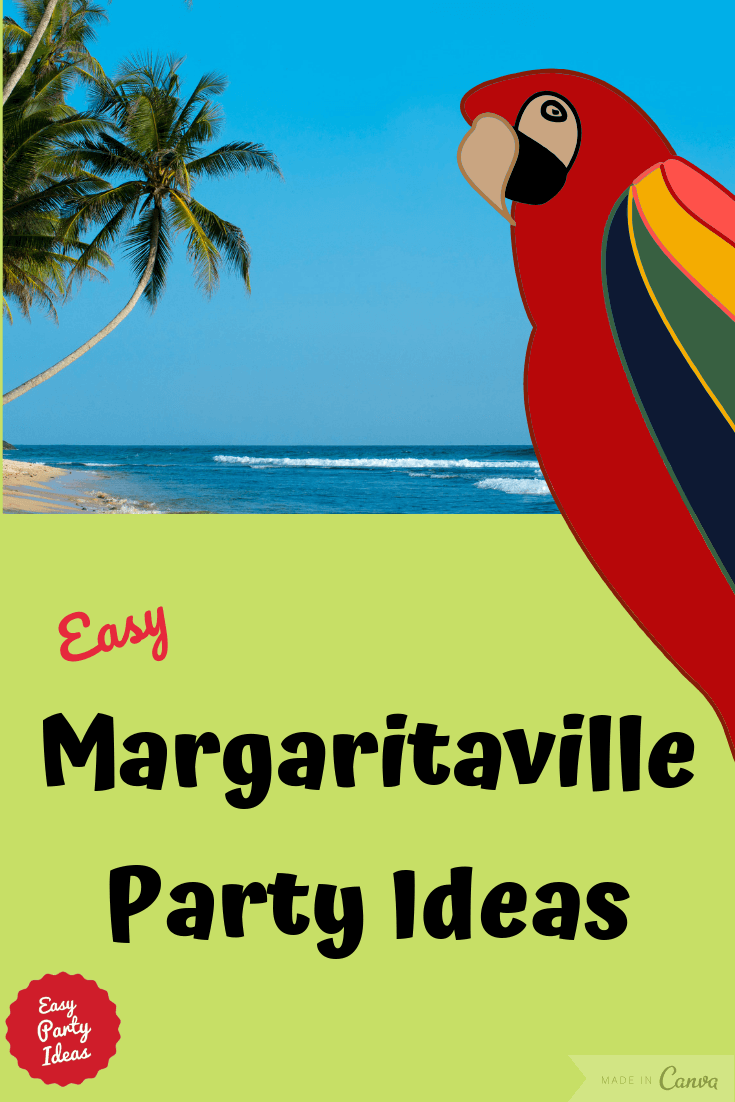 Party Invitation Ideas
Anything tropical, parrots, or margarita themed.

If you don't find any pre-made invitations that you like, make Hawaiian shirts from tropical themed scrapbooking paper and write the details on the back.
For a memorable touch, send your invitation as a "message in bottle"...

There are lots of Luau Invitations at Amazon.com.

Some of these are super cute and could be perfect for a Margaritaville Party or any tropical themed party.


Upgrade Your Party - Easy Margaritaville Party Decorations
A party like this could really use some decorations to set the mood. Think tropical, and you can also borrow ideas from the ever-popular luau party. I've compiled a list of the leading items, including Amazon affiliate links to hard to find items, so here are some great ideas for easy party decorations:

Make a signpost directing the way to various locations, with the most important direction to the Margaritaville Party!
Disposable plastic tablecloth covers in tropical colors: hot pink, lime green, yellow, turquoise, and orange.
Palm Trees (real, inflatable, or made from butcher paper)
Flowers (Hibiscus, orchids, palms)
Fresh Fruit (pineapples, coconuts, bananas)
Inflatable Sharks
If you are crafty and like to do it yourself, you can try your hand at homemade tropical party decorations like this volcano!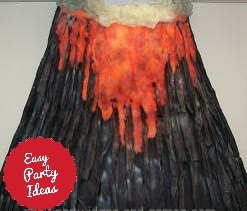 DIY Volcano Decoration
Easy Party Food & Beverages
Include these items on your list of food to serve at your party:

Margaritas

Landshark Lager...brewed by Margaritaville Brewing Co.

If serving a meal at your party, make sure those cheeseburgers are on the menu!

Speaking of cakes...you could also do a pirate cake, or create a "cupcake cake" by arranging cupcakes in the shape of a margaritaglass.

Fruit Salad (tropical fruit)

Chips and Salsa

Have a Tequila Tasting

Margaritaville Party Music

Music is key for this party! Here are my number 1 suggestions:

Jimmy Buffett, of course!! Lots of it!

Reggae

Beach Music Compilation CD's

For a true Jimmy Buffett experience, listen to Radio Margaritaville on Sirius Satellite Radio!
Luau Music - lots of choices at Amazon.com


Fun & Easy Party Games and Activities
Part of the attitude of this party is taking it easy, and taking it as it comes. But there are few fun things you can plan that will make the party extra fun such as...

Limbo!

How about a fun parrot shaped pinata? Fill it with some fun things like tropical fruit flavored candy, parrot shaped key chains, toy sharks, chocolate "pirate" coins...
Have guests dress for the occasion: luau, beach, tropical wear, and award prizes for the best

Give each guest a lei to wear when they arrive

Have a big budget? Hire a steel drum band to play as guests arrive or an acoustic guitarist to play during the party! How cool would that be, right?
Luau Party Games Pack from PrintGamesNow.com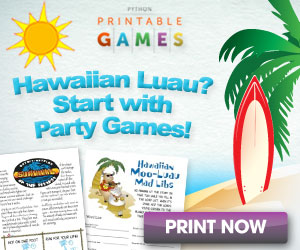 Best Party Favors
Send your guests home with a lasting memory of your party!

Margarita Glasses from the $1 store (decorate each glass by wrapping beaded wire around the stem – helps the guest keep up with their glass AND then they can take them home.

Margarita Mix

Flip Flops

Party Prizes
Doing the limbo and need a prize? Perhaps a prize for the best costume that reflects the Margaritaville attitude and vibe? Here are some awesome prize ideas:

If you passed out leis at the beginning of the party, then those can be a party favor. Other easy ideas include:

Beach Bag filled with sunscreen, beach towels, etc. This makes a great door prize too!
Beach Towels
This site is a participant in the Amazon Services LLC Associates Program, an affiliate advertising program designed to provide a means for sites to earn advertising fees by advertising and linking to amazon.com.

Let's

Connect

!

Trending
Giant List of Adult Party Games
Adult Birthday Party Ideas and Games