Easy Magician Party
This post may contain affiliate links. Read our full disclosure policy. 
Thinking of having a magician party?
This is a great party to do at home or at another location. I think everyone enjoys watching magic tricks!

Here are some ideas for a fun magic party, along with helpful hints for hiring a magician.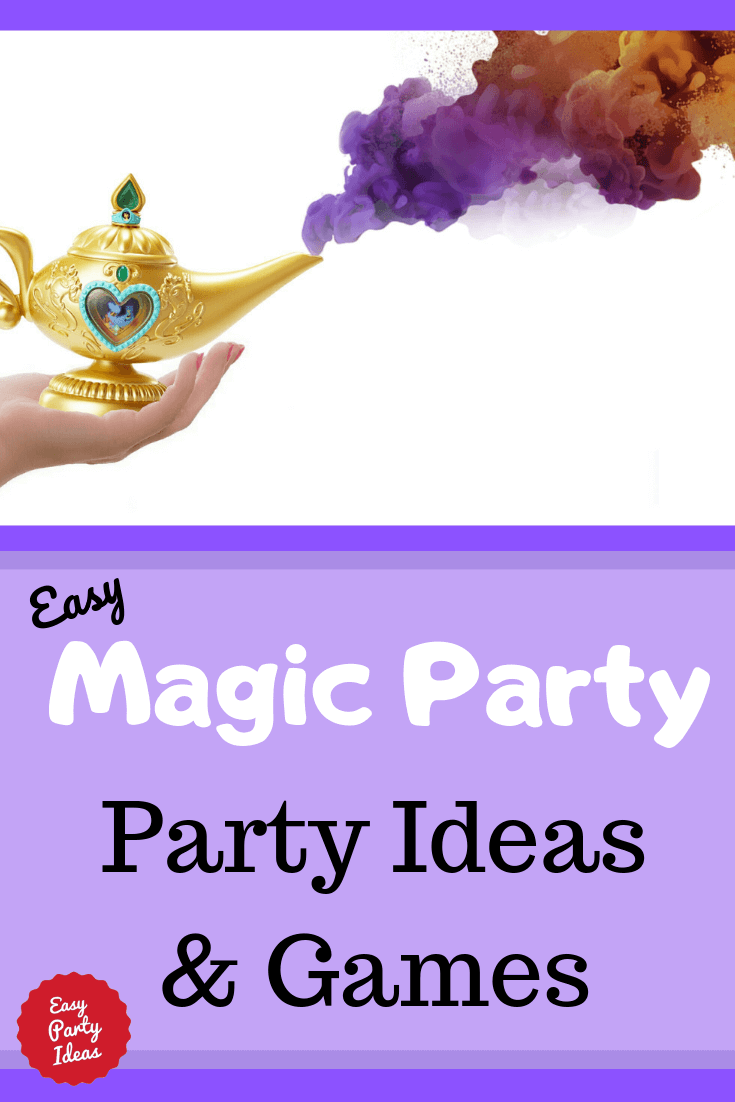 There are a lot of people who opt to have a kids birthday party at the park.
This is really a great idea, because it is a fun place, with lots of fun activities for the kids to do, already there! They can plan on the playground before and after the party, and cleanup and set-up can be really easy too.
If you are planning a party at a park, hiring a magician to turn it into a magic party can be extra fun.
Here's how...
Let the kids play on the playground when they arrive. That way it isn't necessary to plan any kids party games (unless you want to :-).
If you do decide to play games, be prepared that some of the kids won't want to leave the playground and that is fine. Just let them play because the idea of the party, after all, is to have fun!
If possible, reserve the park to make sure another group isn't there and you have exclusive group rights to it.
Also, check with the magician to make sure that their show can be done outside. They may even have some special tricks (like ones with fire) that they can do outside that they otherwise wouldn't be able to do!
As with any outdoor party, make sure you have a backup plan. Some parks have a pavilion that can shelter  you from wind, sun and rain. It is much better to have a backup location or date in case whether won't cooperate!
At the end of the magic party, serve cake and juice and pass out fun favors (magic wands work great!).
You can still have a cake, magic pinata and other fun magic party favors, just like you would do at any other magic party. Read about magic and magician party ideas here.
Easy party!
---
Easy Magician Party Decorations

For party decorations, black, red, and sparkly silver come to mind! Be sure to add lots of balloons - you can have the inflated with helium or you can blow the up yourself!

---
Magic Party Supplies