Madeline Party
This post may contain affiliate links. Read our full disclosure policy. 
A Madeline Party is a great idea anyone familiar with this very popular children's book character, loved by generations.
My oldest daughter had a friends who LOVED Madeline. If your daughter does too, here are some ideas to get you child birthday party off to a great start.
Madeline Party Invitation Ideas for  a Madeline Party

Start your child birthday party invitation for this party just like the books..."There was an old house in Paris that was covered with vines..."
Since the story of the books are primarily set in Paris, you could write the invitation on the back of a postcard of Paris.

Madeline Decorations
Decorate your home with a large French flag. Small flags make great party favors too! You can also drape red white and blue, the French colors, around your home.
Decorate the front of your home so that it is "covered with vines"!
Make sure you include an Eiffel Tower in the decorations. There are lots of great Eiffel Tower Party Decorations specifically made for parties like this!
Have some Madeline style hats as decorations, or for each guest to wear (makes a great party favor too!)


Madeline Party Games

You'll find a lot of great art and artists in Paris. Let each party guest create an art masterpiece, and then display them like they are in an art museum
Play Pin the Hat on Madeline - you can make your own by drawing a picture of Madeline on a piece of poster board, and then making hat shapes for each player out of construction paper.

In honor of Genevieve, the sweet and brave dog in the stories, play some dog party games
If the party guests are familiar with the stories, you can weave the stories thru your party and do an activity or game associated with each of the books.
Need more ideas for activities? Here are more fun and really easy kids party game
Planning a sleepover party? You'll love watching the Madeline movie or cartoons!

Tell us about your easy Madeline party ideas and games!
Madeline Cake Ideas and Party Favors
Every great party deserves a great cake! Create a cute child birthday cake in the shape of Madeline's hat, with Madeline style artwork, or as a French flag
Some great party favors for a Madeline theme would be anything French. French flags and beret hats or hats like Madeline wore would be fun. Art supplies, too. If your budget will allow it, a copy of a Madeline book for each child or a hat like Madeline's would be terrific!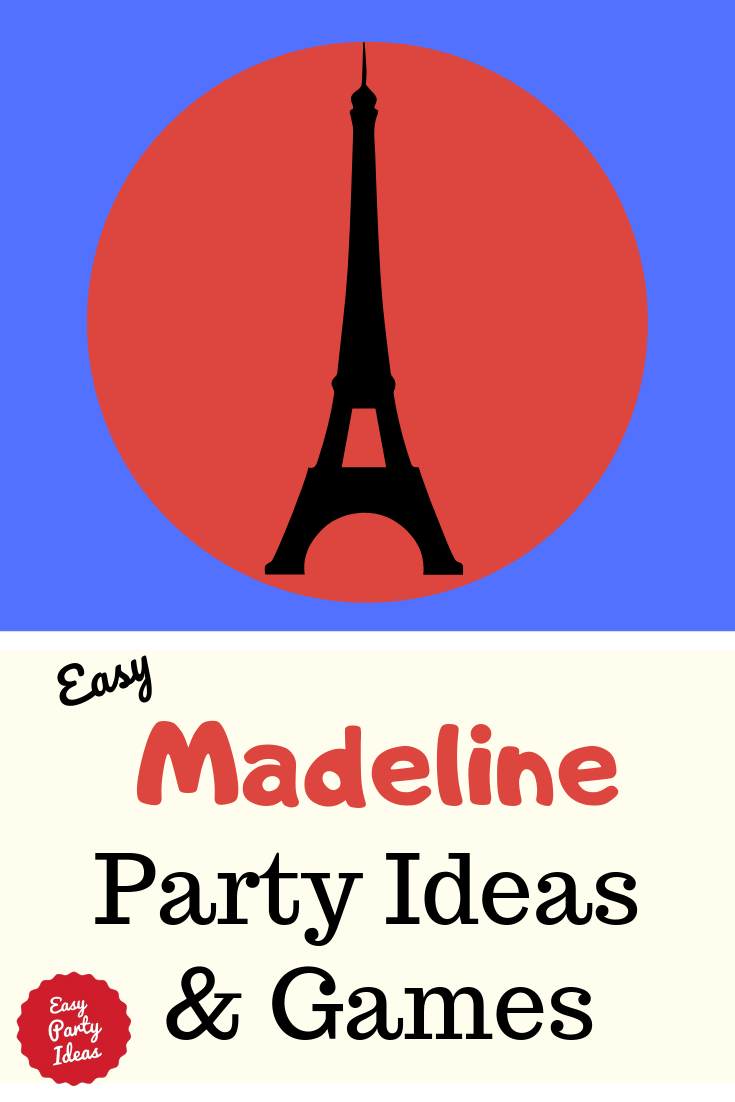 This site is a participant in the Amazon Services LLC Associates Program, an affiliate advertising program designed to provide a means for sites to earn advertising fees by advertising and linking to amazon.com.

Let's

Connect

!

Bet you'll also like...