Superman Cake
This post may contain affiliate links. Read our full disclosure policy. 
Here are some "super" superman cake ideas to add to your birthday cake ideas collection!
Use them in conjunction with a superman party or a superhero party!

And if you are planning a superhero party, you may be interested in a Spiderman cake or Batman Cake as well.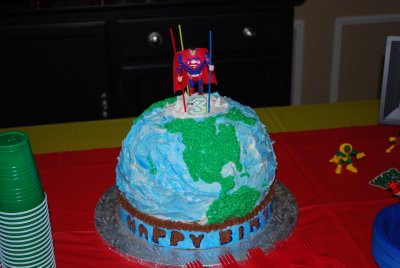 I found this cute cake when visiting a blog, and they graciously allowed me to share this cake with you!
Courtesy of http://thewrightsofpassage.blogspot.com/


To make this cake, it will be easiest if you have a
Wilton Sports Ball Pan Set
(Affiliate Link.) It is a good purchase, because you can make lots of cakes with it - whenever you need a sphere shape.
Another Superman Cake Option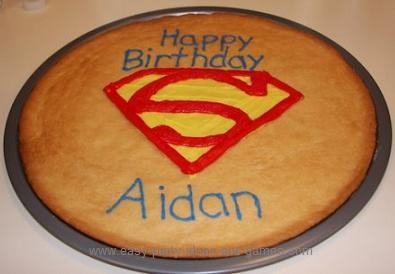 This is an excellent example of using the superman logo on your cake!

Shared by my neighbor, Heather


Show Off Your Cake!
Show us your great cake and tell us how you did it!
This site is a participant in the Amazon Services LLC Associates Program, an affiliate advertising program designed to provide a means for sites to earn advertising fees by advertising and linking to amazon.com.

Let's

Connect

!

Superheroes Unite!
Superhero Party Ideas (you can still use a Superman Cake!)