Homemade Halloween Party Costumes
This post may contain affiliate links. Read our full disclosure policy. 
Halloween party costumes can be so easy and inexpensive too.

I LOVE costume parties. Not everyone does. But, getting folks excited about Halloween costume parties is pretty easy. As Halloween approaches, everyone starts to think about "what can I be"?
Even with my love of Halloween, usually I find myself on October 31 looking thru my closet to see what I can put together.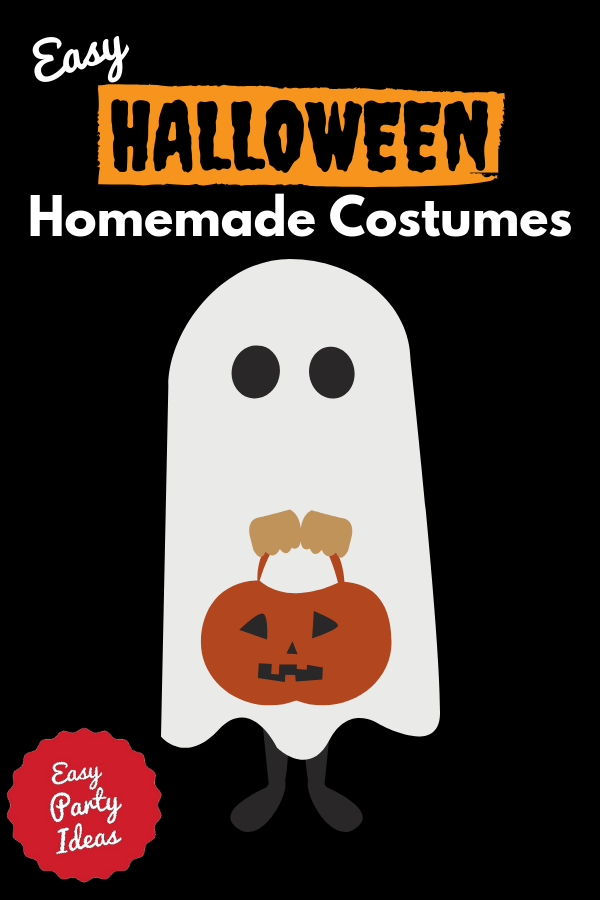 Here are some memorable homemade Halloween costume ensembles from the past few years that you can pull together easily from items that you probably have in your closet which can also be done at the very last minute!:

A cowboy or cowgirl (boots, jeans and cowboy hat)
A Toga (learn how to make a toga)
A "lady next door" (bathrobe, curlers in the hair, cold cream on the face, and giant red lips)
Tacky Tourist (break out your Hawaiian shirt, fanny pack, sun glasses and camera)
A Hula Dancer (use leftover party supplies from a Luau party

)
Puppy Dog (dress in brown, black, etc. and put hair into dog ear pony tails. Darken your nose and you are ready!)
Meme (what is the meme going around this week? Topical for sure!)
Pajamas (wear your favorite onesie or pajamas and carry a stuffed animal)
Princess (doesn't everyone have a tiara in their house somewhere?)

Genius Bar Employee (make a up a nametag and bring out your favorite Apple products)
Ghost (all you need is an old sheet and a pair of scissors)

Color - dress head to toe in your favorite color
80's Rock Star - Old t-shirt, jeans, and tease up your hair
Grill Master - jeans or shorts, with an apron, oven mitts, and maybe a grilling tool
FBI - dark suit with dark sunglasses
50's Mom - Conservative dress, pearls, plus an apron
Zombie - If you have the right colors in your makeup kit, you can wear anything, and just get creative with your makeup
Check out some Halloween costume party pictures of these and other terrific homemade costumes.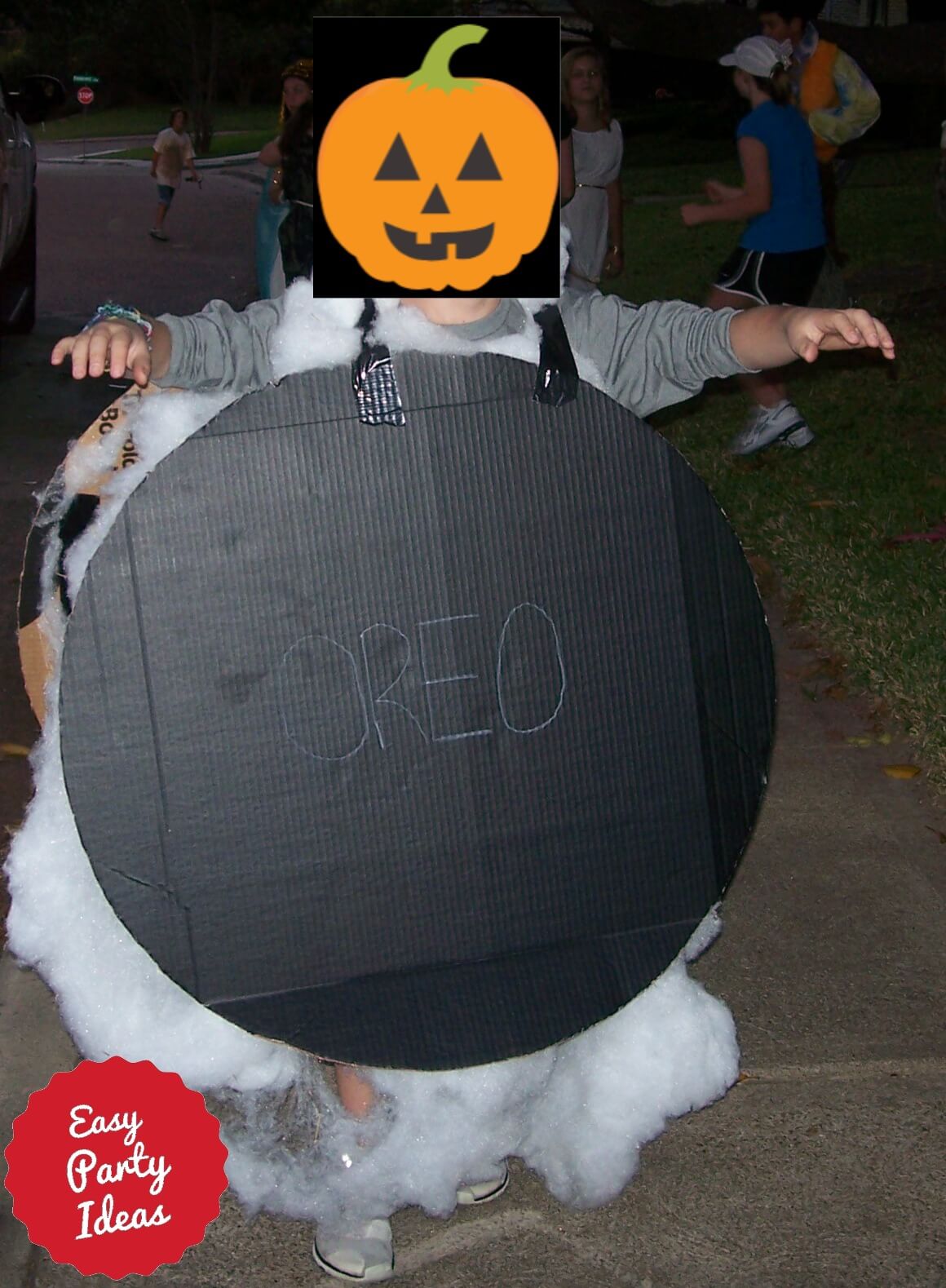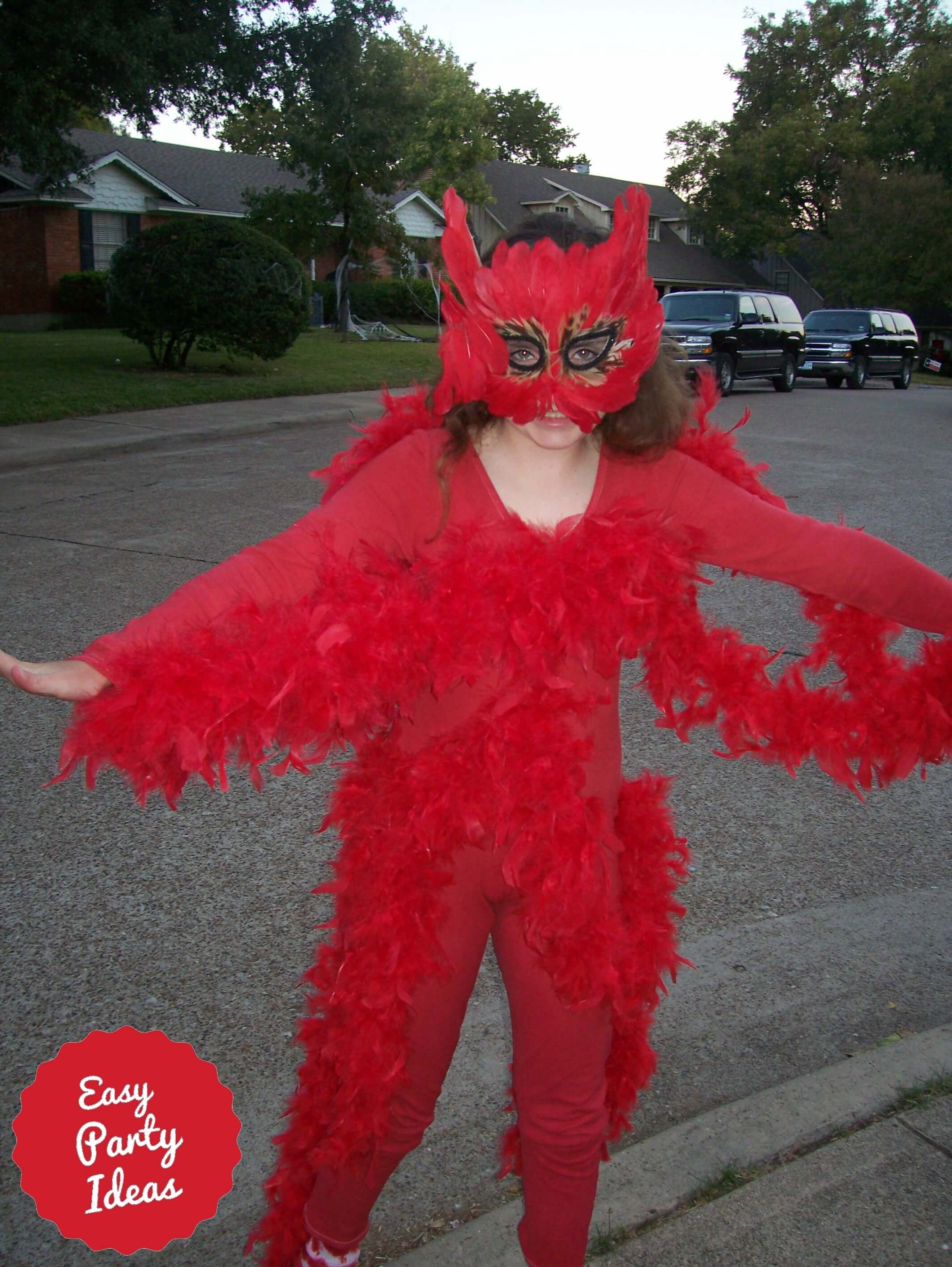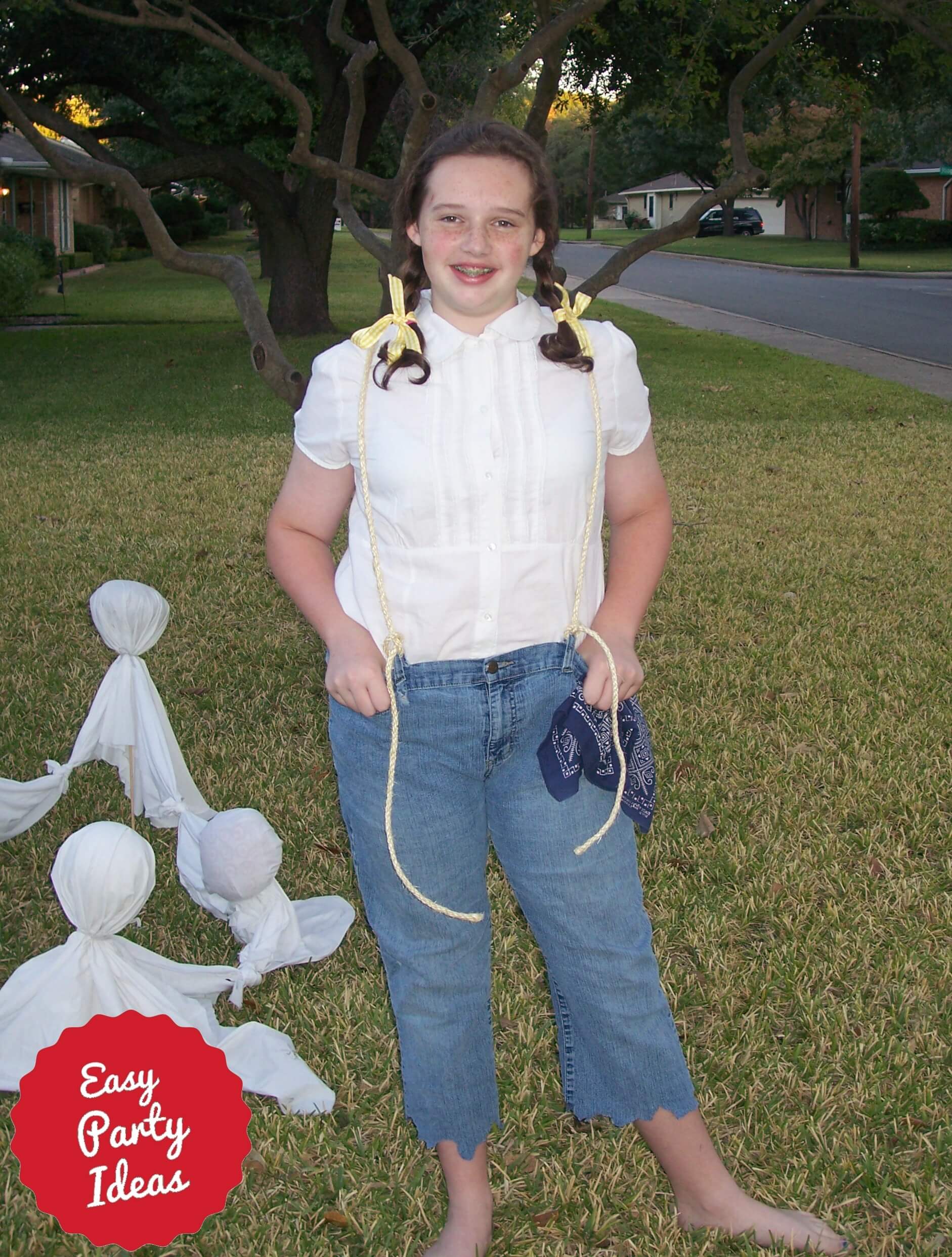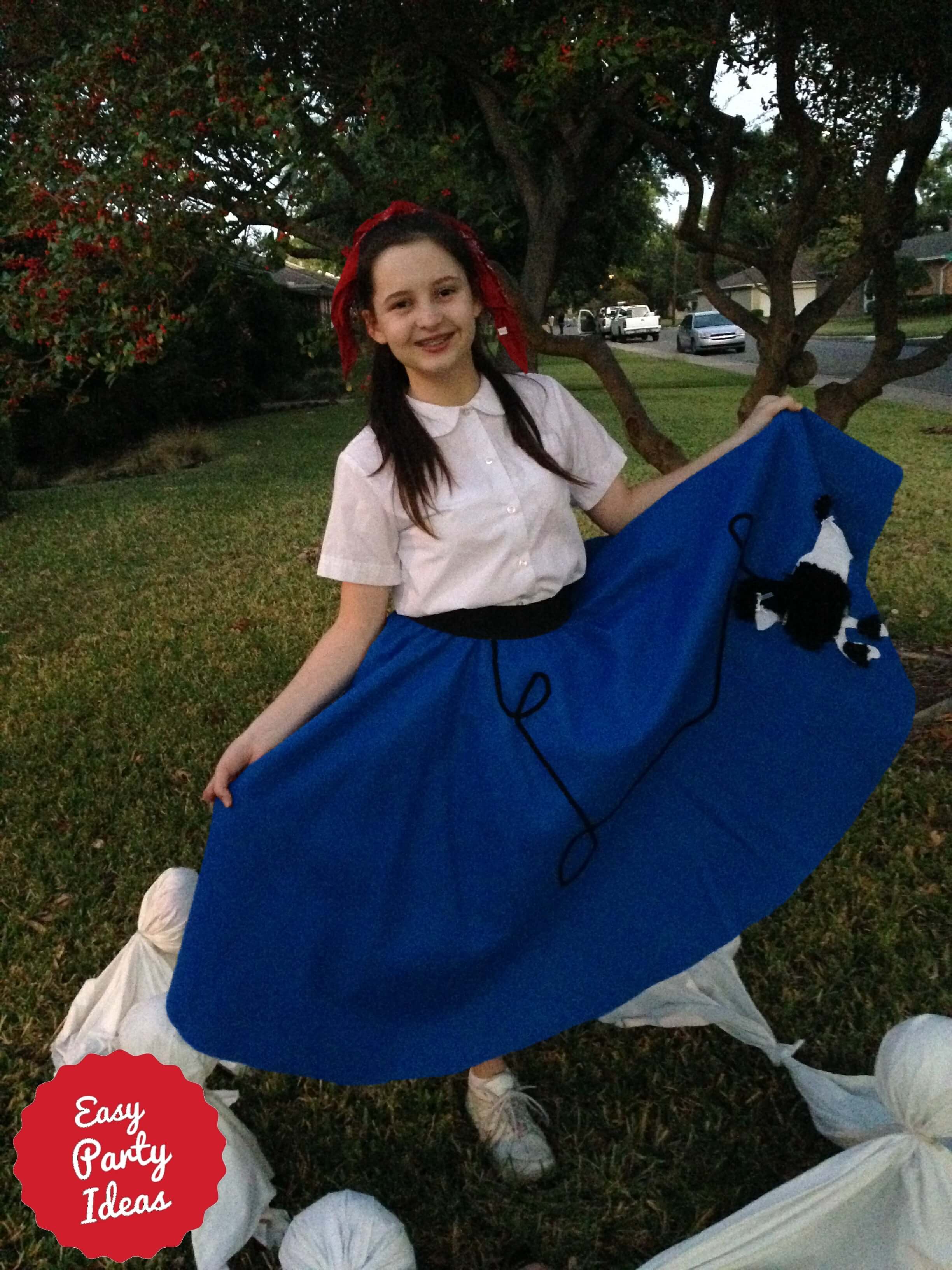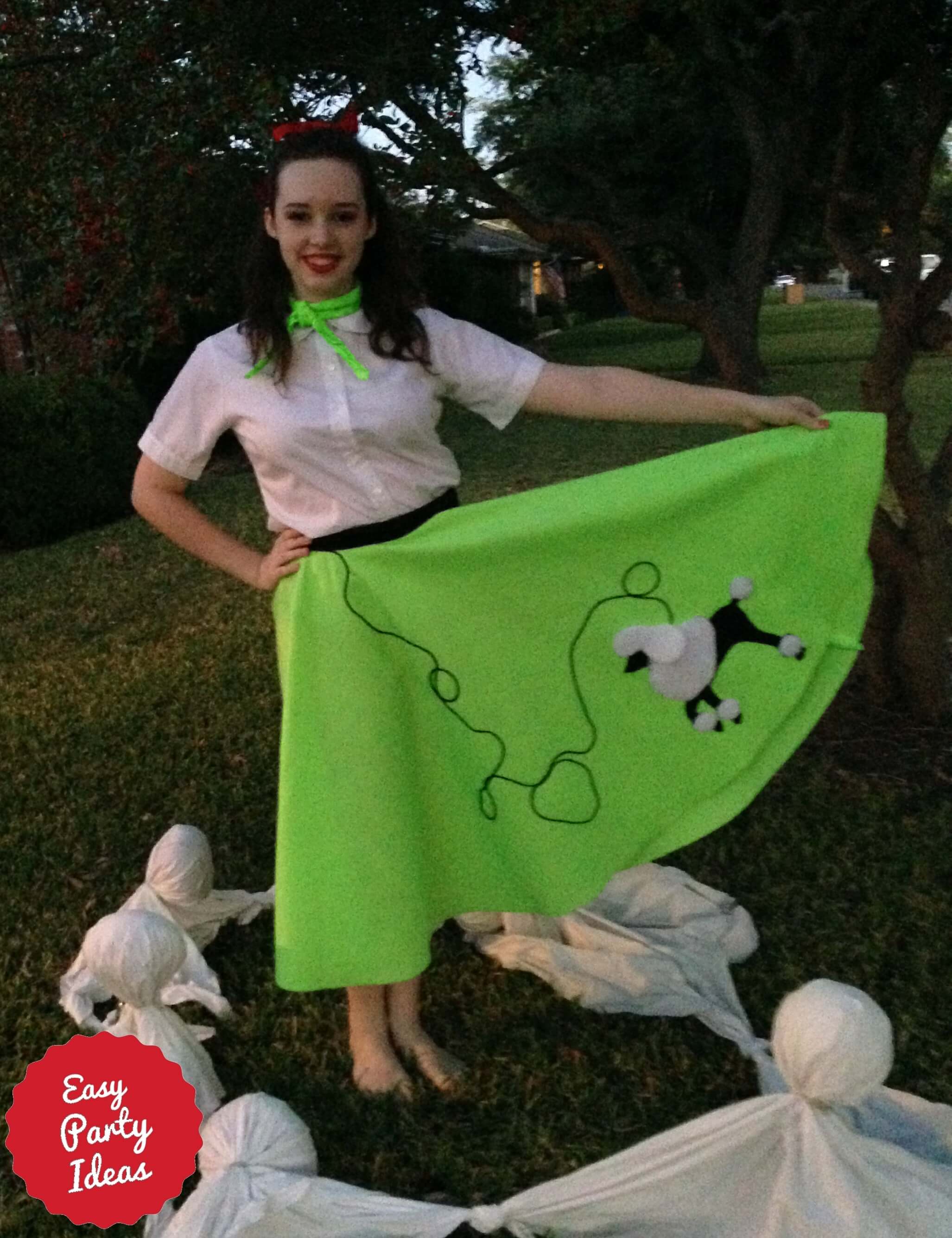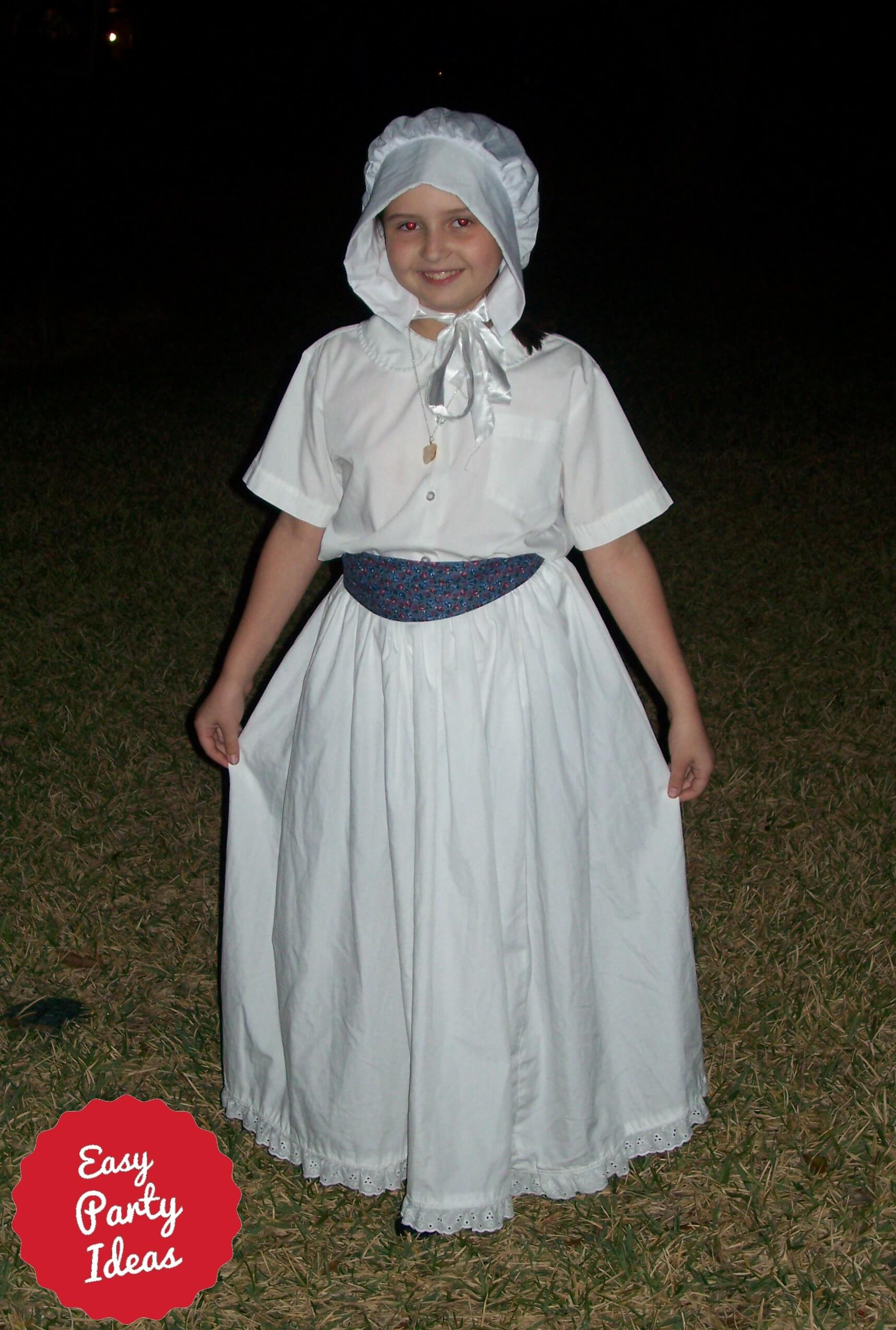 These are easy costumes to make! I love to use the circle skirt pattern found at https://makeit-loveit.com/halloween-costume-ideas-very-low-sew-poodle-skirt

---
Have you created great Homemade Halloween Party Costumes? Or...

Have A Great Halloween Idea?
Do you have a great idea for celebrating Halloween? Share it!
This site is a participant in the Amazon Services LLC Associates Program, an affiliate advertising program designed to provide a means for sites to earn advertising fees by advertising and linking to amazon.com.

You may not want to do it yourself. Luckily there are lots of places online where you can shop for the perfect Halloween costume.

Let's

Connect

!

Halloween Party Must-Haves