Planning a Cocktail Party
This post may contain affiliate links. Read our full disclosure policy. 
Here are our "ingredients" for a great Cocktail Party:

Invitations – Let your guests know what to expect. Will this be a formal affair or a casual night out?
Lots of Friends – You'll want lots of people there so there can be a lot of mixing and mingling.
Lots of Food – Finger Foods and Appetizers work best. Try to avoid anything that will require a knife, fork or spoon.
Lots of Party Music – Great music that your guests will enjoy, but not too loud – part of the attraction of this party is giving guests the chance to talk to each other!
Lots of Cocktails – Of course. What would this party be without cocktails? You can make it a theme (for example, sampling different kinds of martinis) or have a full bar available. If you and your guests don't drink, you can still have a cocktail party with mocktails!
An Extra Pair of Hands - If possible, hire someone to do the mixing and pouring, or arrange who will be doing it during the party. If you are doing it, you'll need someone else to greet guests, keep the food supplied, etc.

Just for Fun - Check out our awesome list of adult party games to find something that your guests will enjoy, such as the Match Game or the Steal a Sticker Game.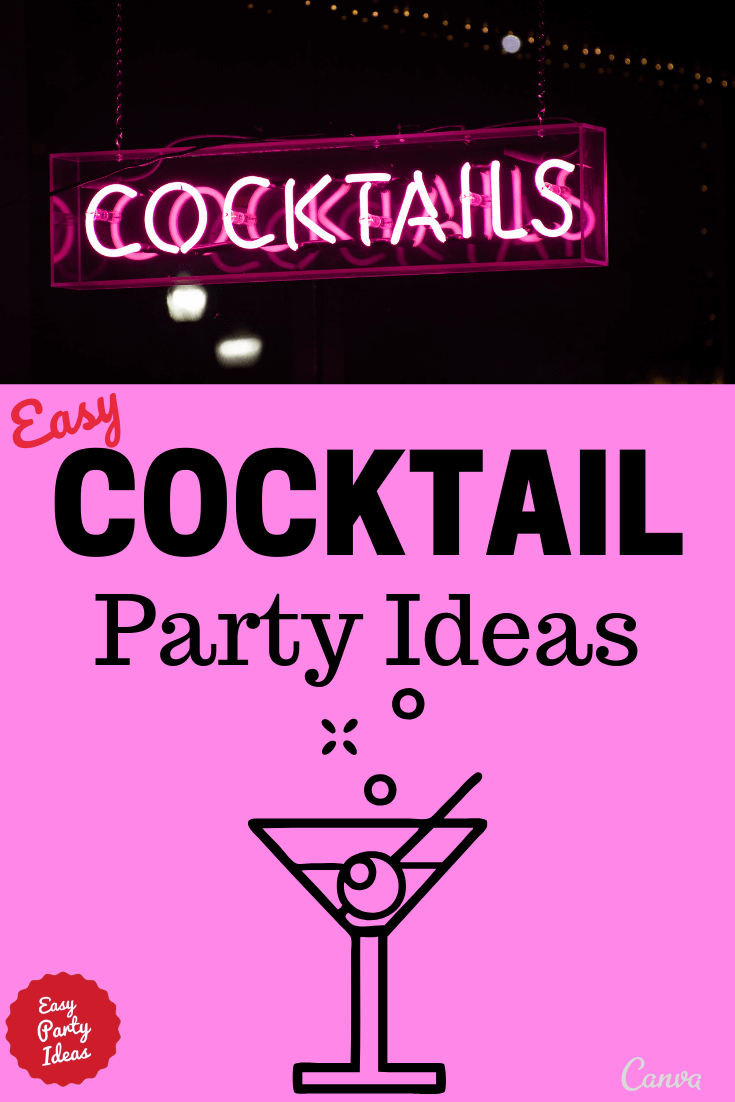 More Fun Cocktail Party Ideas
Try something new! Have fun serving something different, such as a sparkling cocktail. A really popular trend right now is using pepper-infused spirits to cocktails, such as those in the book Spice and Ice: 60 Tongue-Tingling Cocktails (Amazon)
Use theme party napkins - you might be able to find some with fun drawings or cartoons.


A Progressive Party
I heard about a local neighborhood raised money for their homeowners association by having a moving cocktail party, similar to a progressive dinner.
Just like a progressive dinner, participants visited four different homes, all in the same block (so they were in walking distance,) and at each had a different cocktail themed to a different country.
In addition to cocktails, regional foods that matched a theme at each home were served. For more ideas on having your own evening of international tastings, visit around the world party ideas.

Have A Great Party to Share?
We want to hear all about it!
This site is a participant in the Amazon Services LLC Associates Program, an affiliate advertising program designed to provide a means for sites to earn advertising fees by advertising and linking to amazon.com.

Let's

Connect

!

Favorite Party Themes for Cocktails
James Bond Casino Cocktail Party