Bowling Birthday Party
This post may contain affiliate links. Read our full disclosure policy. 
A Bowling Birthday Party is a great destination party (and makes a great party, even if it isn't your birthday!!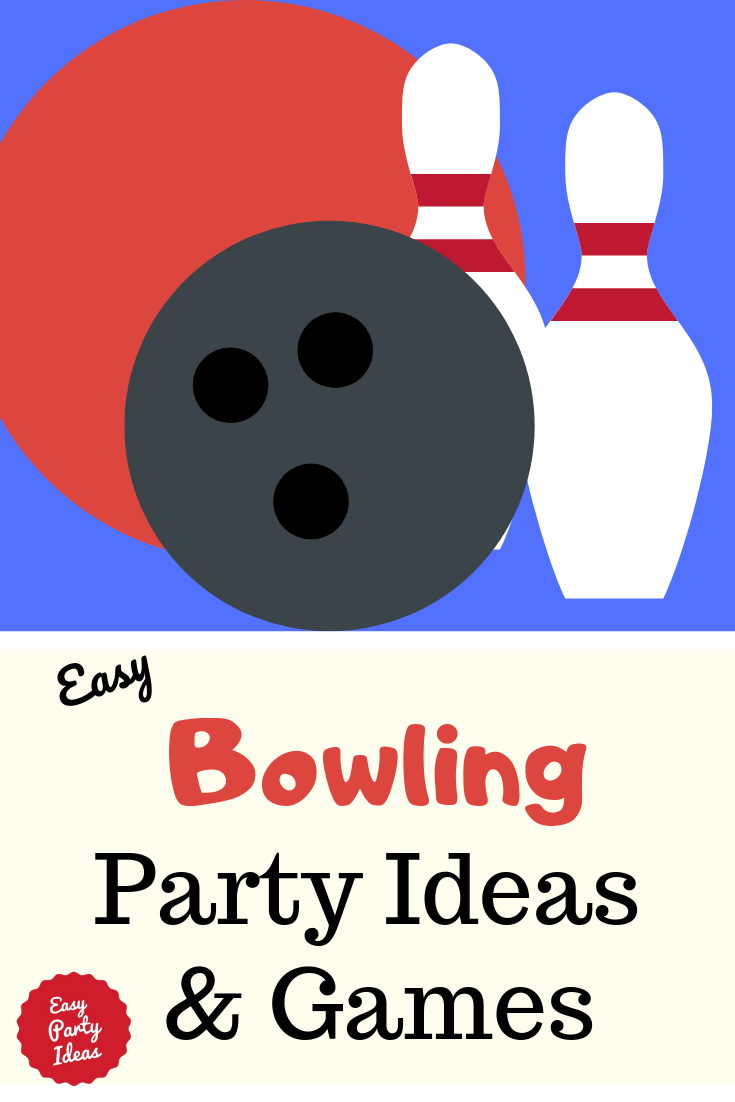 Obviously, a bowling party takes part at a bowling alley. Contact your local bowling alleys for the best prices, and get their input about what times would be best (so they alley won't be at it's busiest). Some bowling alleys even provide a party room or party area just for cake!
Try these fun bowling games for a twist.
Try these fun ideas...have everyone take turns:
bowling backwards
bowling in slow motion
bowling like a robot
bowling with a silly walk...etc.Don't worry about how many points every gets. The idea is to have fun!
Let's make that birthday party special!
For an extra fun touch, you can have t-shirts or bowling shirts made up for everyone at the party. Visit BowlingShirt.com at our affiliate link to see lots of fun options.

Have you heard about glow bowling? That can be a lot of fun!! The bowling center turns down the lights and everything glows in the dark! If you do this, bring glow in the dark bracelets and necklaces for everyone, and tell them to wear white or neon colors.
Some bowling alleys also have game rooms available that you can take advantage of as well. Give each child a dollar or two to let them play the arcade games.

Who knows? Maybe you can even add a bowling pin pinata to your bowling party! Check with the bowling alley to see if they have a place to do it, and if not, perhaps you could make your pinata into a pull string pinata for the occasion.

Planning to serve cake? Make an easy bowling alley cake by baking a rectangular cake, coloring the center portion lengthways a different color, and set up some cute bowling pin and bowling ball candles.

"At Home" Bowling Birthday Party
If you decide to not do a destination party, you can always go "bowling" at home.
In a driveway, garage or long room, set up empty 20 oz. soda bottles that have been filled with water as if they were bowling pins. Roll a soccer ball towards them and try to knock them over! Easy!
Another option at home is to play croquet.

Have you had a great bowling party? If so, tell us about it!

This site is a participant in the Amazon Services LLC Associates Program, an affiliate advertising program designed to provide a means for sites to earn advertising fees by advertising and linking to amazon.com.

Let's

Connect

!

Other "Location" Parties