Surprise Party!
This post may contain affiliate links. Read our full disclosure policy. 
My friend Leah gave her daughter a great birthday surprise party for a fun tween party idea.
The party plan was to have all of her daughter Madison's friends come over early in the morning and wake Madison up.
It was so cute, so I just had to share how she did it:
On the morning of the party, all the girls gathered right on time in their pj's (as they had been instructed.) They met on the back porch and were very quiet until everyone got there (never seen them so quiet, as a matter of fact!)
Then, the girls all went to the birthday girl's room together, filed around her bed and sang "happy birthday" together!
It was a total surprise!
Next there were aprons for each of the girls.
Each apron had the girl's initial monogrammed on it.
The guests got to personalize their own apron while breakfast was cooking.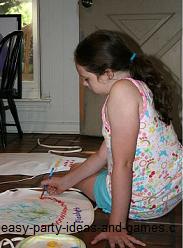 Breakfast? The yummiest pancakes ever!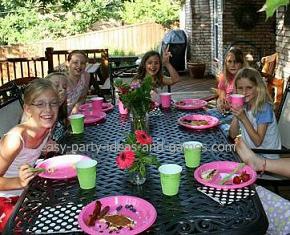 Of course they also had cupcakes. They were oh so cute too - "M" is for the birthday girl's name.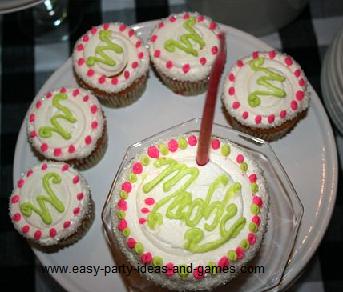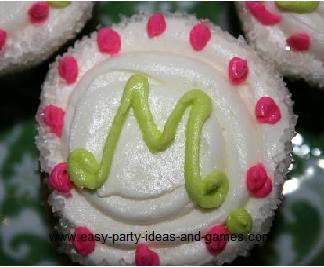 But the fun didn't stop there. This party favor table was filled with treats for the girls. Each girl got her own supply of pancake mix, a spatula and hot pad (fun party colors of hot pink and green) and their apron of course.
But what was really neat about the party favors at this party was that each girl received a juice glass, monogrammed with their own initial. The glasses were filled with orange jelly beans (to look like orange juice).
Really creative!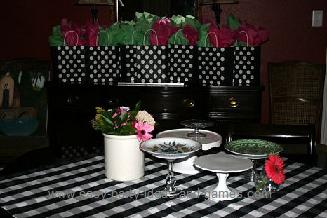 Surprise Party Invitation

Bet you'd like the surprise party invitation wording! Here it is...
Everyone keep the secret
so _______ won't find out!
We want you to come and wake her
with lots of screams and shouts!

We'll have lots of breakfast goodies
Won't ________ be surprised!
So make sure to wear pajamas
"as you are" is highly advised!

With lots of smiles and giggles
You can help her celebrate 10!
How special a day we'll make it
surrounded by all of her friends!

Surprise parties can be fun for all ages.
They are extra fun too plan to because of all the secrecy involved!
Surprise parties as kid party ideas usually begin around the tween party years or teen party years.
This was a great experience for everyone!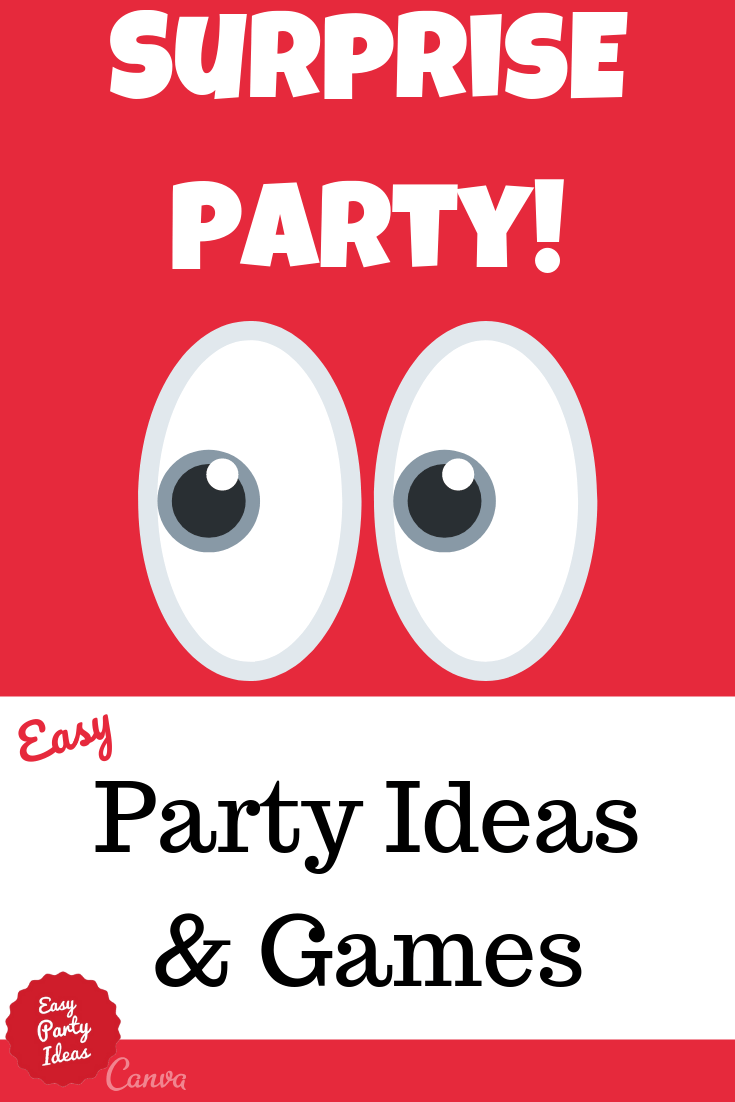 This site is a participant in the Amazon Services LLC Associates Program, an affiliate advertising program designed to provide a means for sites to earn advertising fees by advertising and linking to amazon.com.

Let's

Connect

!

More Party Planning... 
Birthday Cake Ideas for any Surprise Party